Sen. Susan Collins (R-Maine) said on March 3 she will support President Joe Biden's nominee for Interior secretary, New Mexico Rep. Deb Haaland, making Collins the first Republican senator to back her candidacy.
"Haaland promised to be bipartisan in her new role at the Department of the Interior, and I look forward to working with her," Collins said in a statement.
The announcement makes Haaland's confirmation nearly certain after last week's endorsement by Sen. Joe Manchin (D-W.Va.), who last month irritated his Democrat colleagues by declaring that he would oppose Biden's choice for budget director, Neera Tanden, who has subsequently withdrawn from consideration.
While Collins said that she and Haaland "certainly have differing views on some issues," she touted Haaland's support in the House for a conservation bill Collins co-sponsored, the Great American Outdoors Act, which authorizes nearly $3 billion on conservation projects, as well as the maintenance of public lands, including national parks.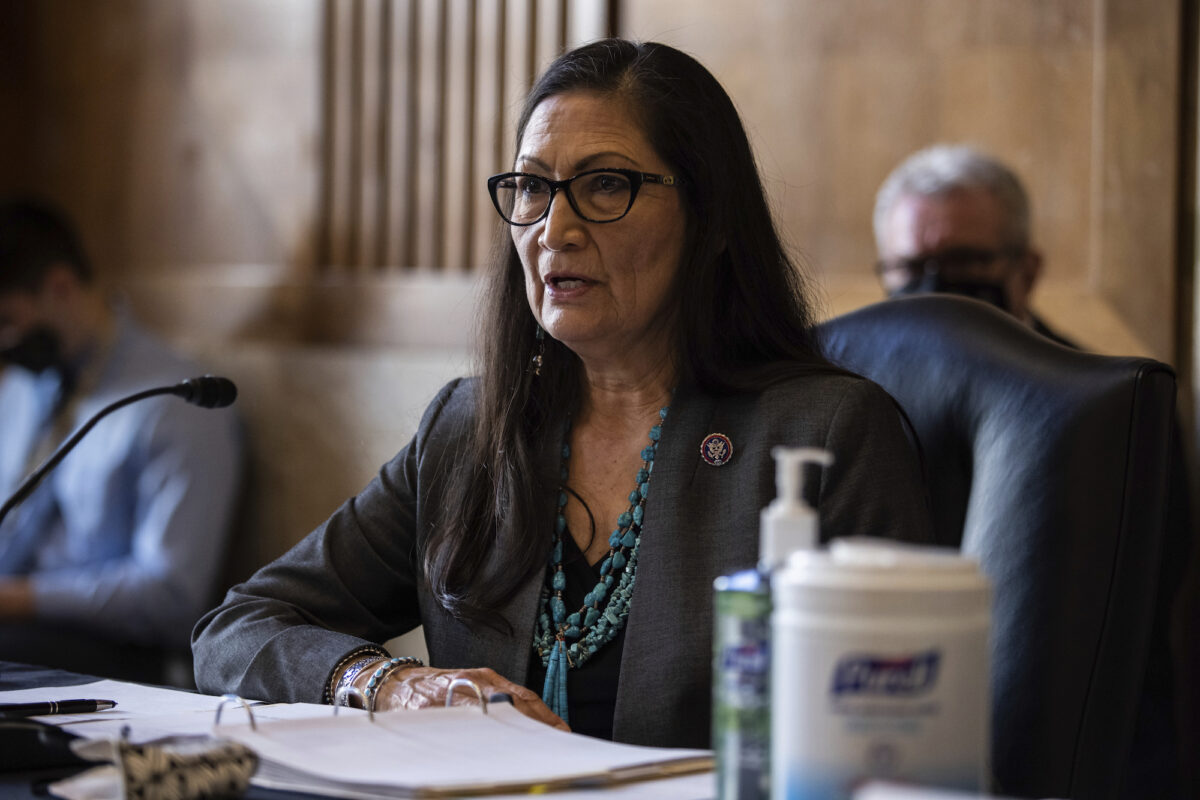 The Republican senator also praised Haaland's support for issues of concern to her constituents in Maine, "as well as her deep knowledge of tribal issues, which has earned her the support of tribes across the country."
Haaland's confirmation would make her the first Native American Cabinet secretary.
Declarations of support from Collins and Manchin are key for Haaland in the 50-50 split Senate, providing some breathing room if any Democrats were to cast an opposing vote.
The Department of the Interior oversees the nation's public lands and waters and leads relations with nearly 600 federally recognized tribes. Under Biden, the department's priorities are to "address the four intersecting challenges of COVID-19, economic recovery, racial equity, and climate change," with acceleration of renewable energy development on public lands and waters one of the implementation objectives.
Haaland is on the record as opposing fracking and the Keystone XL oil pipeline, leading some Republicans to come out against her candidacy, with Sen. John Barrasso (R-Wy.) among them.
Barrasso, who is the top GOP senator on energy matters, has denounced Biden's moratorium on oil and gas leases on federal land and waters, arguing that it would cost thousands of jobs.
During Haaland's confirmation hearings before the Senate Energy and Natural Resources committee, Barrasso said he was "troubled by many of Representative Haaland's views," which he characterized as "radical."
"We shouldn't undermine our energy production and we shouldn't hurt our own economy," he said. "Representative Haaland's positions are squarely at odds with the mission of the Department of [the] Interior."
Sen. Steve Daines (R-Mont.) said he was "deeply concerned" by Haaland's support for the Green New Deal and the pause on new oil and gas leases, as well as her opposition to Keystone XL.
Biden, in one of his first moves after taking office, revoked the permit for the pipeline, which former President Donald Trump had revived after it stalled under the Obama administration.