Sen. Richard Burr (R-N.C.) should give an explanation for the stock sales he made shortly after receiving closed-door briefings on the threat of the CCP virus, Sen. Thom Tillis (R-N.C.). said on Wednesday.
Tillis is running for re-election in the same state that Burr helps represent. He said he has not spoken with Burr about what happened but suspects the Department of Justice is probing his colleague.
"Regardless of what happens with the investigation, I think Senator Burr owes everybody in North Carolina and the United States an explanation, and we'll see where the investigation goes," Tillis said during an interview with Hugh Hewitt.
A decision on whether Burr should step down as chairman of the Senate Intelligence Committee is between Burr and Senate leadership, according to Tillis.
Burr sold between $628,000 and $1.7 million of his stocks on Feb. 13. He was one of five senators who disclosed stock sales.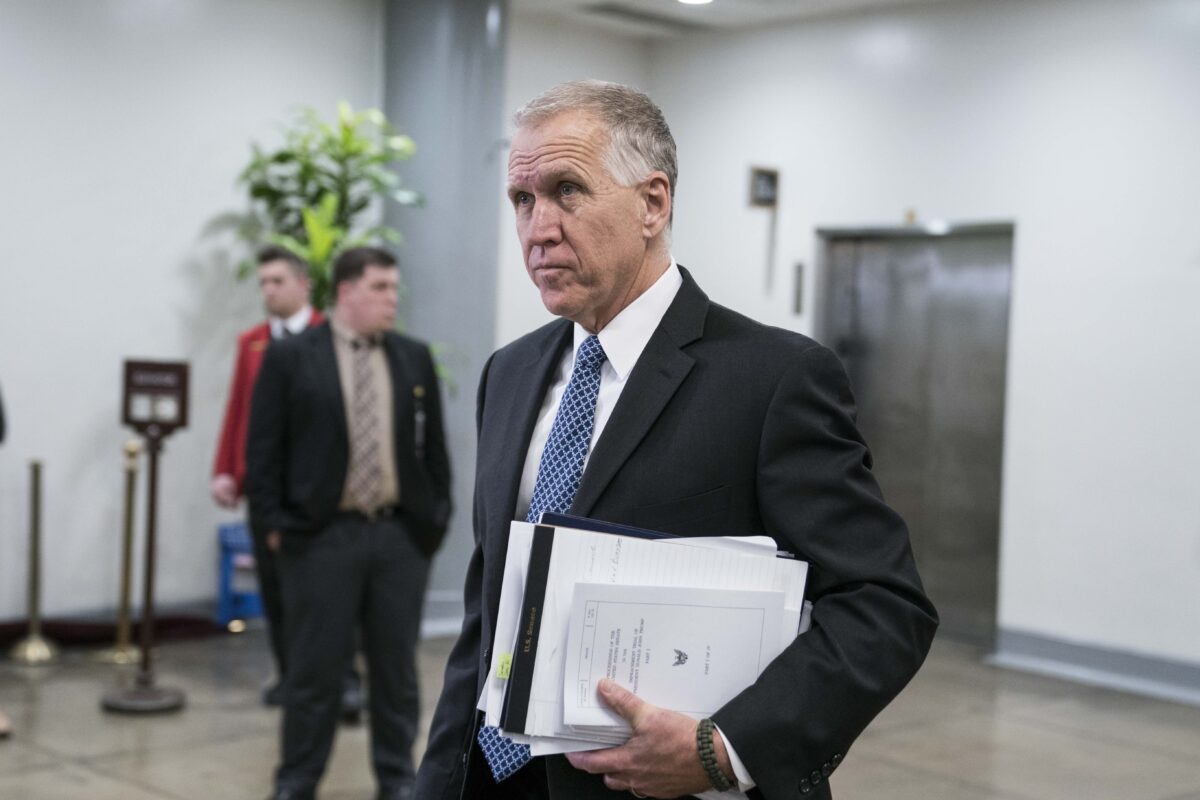 The sales were made early this year after some senators received closed-door briefings about the threat caused by the CCP (Chinese Communist Party) virus, commonly known as the novel coronavirus. The virus causes a disease called COVID-19. Attempts to curb the spread of the new illness have led to near-nationwide lockdowns, crippling the economy and causing millions of Americans to lose their jobs.
Most senators said they weren't directly involved with the sales but Burr said he was involved with his.
In a letter to Ethics Chairman Sen. James Lankford (R-Okla.), Burr said that he "relied solely on public reporting to guide my decision to sell the stock."
An independent review, though, "is warranted to ensure full and complete transparency," he added.
The Senate Ethics Committee hasn't confirmed whether a probe into the sales has been launched. The Department of Justice and FBI declined to confirm reports of a probe of the sales when reached by The Epoch Times.
Burr reiterated through an attorney in late March that he'd welcome a review.
"Senator Burr welcomes a thorough review of the facts in the matter, which will establish that his actions were appropriate," the attorney said.