Sen. Amy Klobuchar (D-Minn.) announced on Thursday that she is introducing a new bill to enhance antitrust laws, targeting dominant companies that have been accused of abusing their monopoly power.
Some of the main points of the bill would be more rigorous standards for big companies looking to merge with others, increasing the budget for the Department of Justice's Antitrust Division and the Federal Trade Commission by $300 million and allowing it to seek civil penalties for monopoly law violations, as well as enhancing whistleblower incentives in relation to possible civil violations.
Klobuchar told CNN, "You have a situation where, throughout history, new companies, small start-ups have changed the country, have made our country so strong, and right now, especially in the tech area, you have companies like Google that have 90 percent control over search engines."
"What I'm proposing is, make sure these agencies are able to take on trillion-dollar companies like Facebook and Google. They can't do it with band-aids and duct tape. And then, make changes to the law. We've always done that over time."
Klobuchar also said that she thinks her bill will provide the checks and balances needed in the system. The laws would have to be adapted to be "as sophisticated" as the big tech companies, giving room for new start-ups to compete with the giants, she added.
"Let's be clear: we have a monopoly problem. But we can't take on the biggest companies in the world with just Band-Aids and duct tape. We need legislation that will increase enforcement resources & tighten our antitrust laws—so I'm introducing a new bill that will do just that," she wrote on Twitter.
On Friday, Klobuchar, Intelligence Committee Chair Sen. Mark Warner (D-Va.), and Sen. Mazie Hirono (D-Hawaii) proposed reforms to Section 230, in order to "allow social media companies to be held accountable for enabling cyber-stalking, targeted harassment, and discrimination on their platforms."
Klobuchar's efforts come as the Texas AG Ken Paxton leads a multi-state antitrust lawsuit against Google's "exclusionary business practices."
Paxton announced on Oct. 20 that Texas, along with the U.S. Department of Justice (DOJ) and the States of Arkansas, Florida, Georgia, Kentucky, Indiana, Louisiana, Mississippi, Missouri, Montana, and South Carolina were involved in the lawsuit.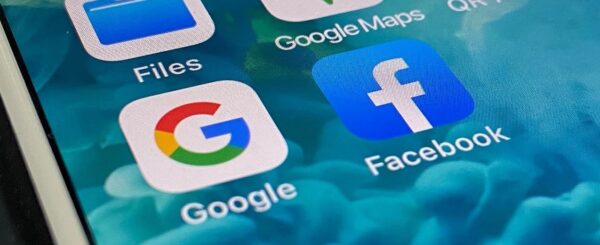 "Google's illegal conduct has allowed it to dominate the search industry by requiring exclusivity from business partners and avoiding competition on the merits while shielding itself from competitors who might threaten its market share," the AG's office said in a statement.
The judge overseeing the DOJ case has put forward an initial trial date for Sept. 12, 2023.