Selena Gomez is launching her own beauty line in addition to singing, acting, and producing.
The 27-year-old singer filed a trademark for "Selena Gomez" on July 11 for a number of beauty products, according to the U.S. Patent and Trademark Office.
Filed under her production company, July Moon Productions, the trademark is for a beauty line that includes products such as "fragrances, perfumes, colognes, aftershaves, cosmetics, bath preparations, cosmetic preparations, body care preparations, skin care preparations, hair care preparations, soaps, moisturizers, cleaning preparations, incense, nail preparations, beauty products, essential oils."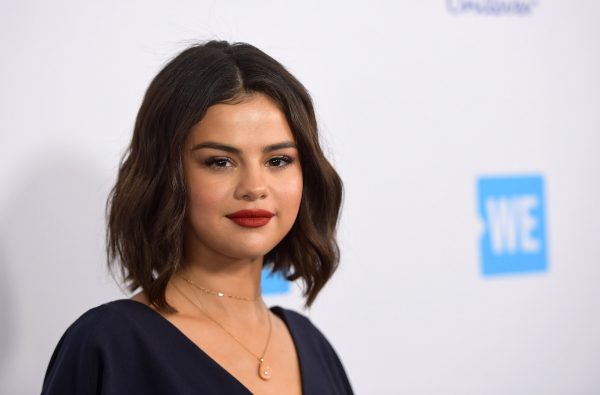 While it will be Gomez's first beauty line, she's had several collaborations in the fashion world throughout the years.
Since 2018, she's been a brand ambassador for Puma, trying her hand with designing athletic apparel as well as bags, sneakers, and more.
In 2018, Gomez served as the global face of luxury fashion company Coach.
Gomez also teased the campaign on her Instagram, writing, "A New Year's first just for you guys- I'm so excited to reveal my new @Coach campaign."
She also served as a brand ambassador for Coach and even designed her own bag in 2017—the Selena Grace bag.
Gomez first entered the fashion scene in 2010 with the launch of her clothing line: Dream Out Loud, which was in collaboration with Kmart.
The line included a wide range of back-to-school apparel in the juniors section as well as bags, jewelry, and more.
Aside from fashion, Gomez also dabbled in the perfume world.
She released her first scent—Eau de Parfum in 2012 with Givaudan perfumes, followed by a collaboration with Vivamore in 2013.
Gomez has not yet publicly announced her beauty line.