Selena Gomez: Brad Pitt Meeting Made me Nervous
April 17, 2013 11:27 am Last Updated: July 18, 2015 5:20 pm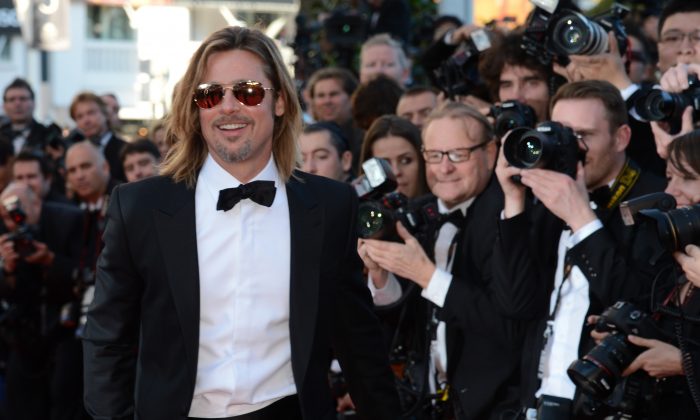 Selena Gomez: Brad Pitt meeting, in her dressing room, made her nervous enough to hide under a table after it happened.
Gomez was at the MTV Movie Awards when she had a sudden encounter with Brad Pitt.
"I was in my dressing room, and I had just finished performing," Gomez told host Ellen DeGeneres during an interview on "The Ellen DeGeneres Show, airing Tuesday. "And they knocked on my door, and they said Brad Pitt would like to come in. And I was like, 'Well, he can come in!'"
"I was trying to play it cool and be really nice," Gomez said. "As soon as he walked out I ran and I hide under the craft service table for like two minutes because I couldn't believe it was happening. It was just the best."
Pitt stopped by to ask Gomez to take a photo with him, because his kids are fans of her show "Wizards of Waverly Place."
While Pitt got a photo of Gomez on his cell phone, she didn't get one of Pitt on hers.
"It was a lot happening," said Gomez. "He's so pretty."
DeGeneres said she was a little surprised that Gomez gets anxious seeing older actors and stars.
"In my eyes, I'm 20, and people are more experienced than I am," said Gomez. "I feel like I kind of have to prove myself, so I'm trying to do the best that I can. So I get excited."