Security Bears Down in Beijing Before Congress
November 4, 2012 4:15 pm Last Updated: October 1, 2015 11:57 am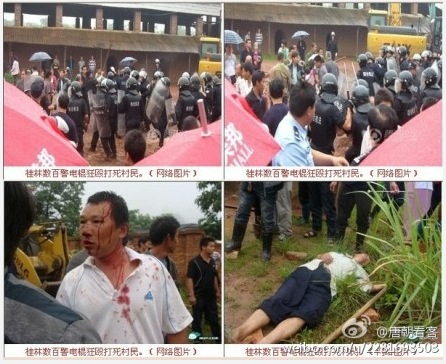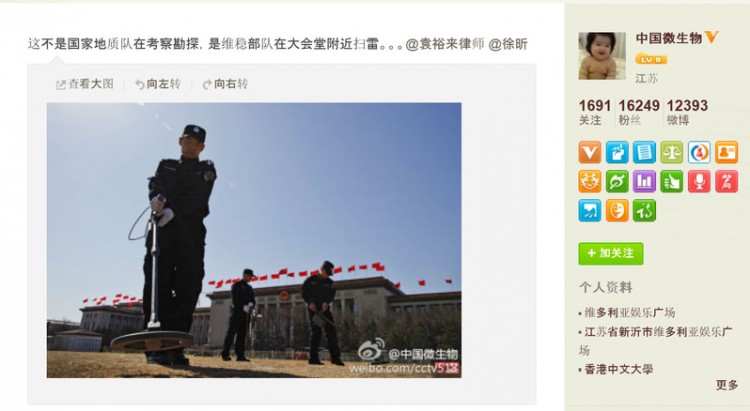 A massive security crackdown is underway in Beijing as the Communist Party prepares for its 18th National Congress, where a new group of leaders will be sworn in to rule the country for another decade. 
The measures being taken to secure the capital in the lead-up, however, have to many in China gone too far: kitchen knives can no longer be purchased, school gym classes have been canceled, kites and pigeons have been banished from the skies, and military men have even been spotted in Tiananmen Square, sweeping for land mines. 
Thousands of security officers have made sworn pledges over video conferences to maintain flawless order and security for the Congress. "All kinds of discord, instability, and insecure factors exist; therefore, execute the security measures for the 18th Congress well, and face the many risks and challenges," admonished Zhou Yongkang, a Standing Committee member and the head of the Political and Legislative Affairs Committee (PLAC), a powerful security apparatus that oversees all legal enforcement in China, in an Oct.19 speech.
Beijing is not the only city feeling edgy because of the Congress. The Chinese Communist Party (CCP) has mobilized its security apparatus for conferences since mid-October, according to Southern Weekly, a Chinese newspaper. 
The Railway Public Security Bureau, airports, television stations, firefighters, and border patrol offices in China have also organized "security maintenance" conferences to ensure a disturbance-free Congress. 
Hebei Province has deployed more than 100,000 police and the Hubei Provincial Public Security Department has announced a "state of war" for the period of the Congress. Hubei has canceled vacations for 60,000 in the police force during that time.
Keeping In and Throwing Out
The General Office of the CCP's Central Committee has issued a nationwide notice that leading cadres will not be allowed to travel abroad for visiting, inspections or vacation except in emergencies. The travel ban extends even to Hong Kong, Macao, or Taiwan during Congress, according to Mingjing, an overseas Chinese media,
Crackdowns on human rights activists, petitioners, and dissidents have also stepped up measurably since August. At least 130 people, according to the incomplete statistics by Civil Rights and Livelihood Watch, are under house arrest. 
Those activists who can't be kept inside are thrown out of town: prominent human rights activist Hu Jia was expelled from Beijing on Oct. 25. "Don't you think this is absurd? Their insanity has reached a new level," Hu Jia said in an interview. 
Wang Lihong, a rights activist from Beijing, told Radio Free Asia (RFA), that she was told to leave Beijing during the Congress, and "go on holiday." Several other pro-democracy and AIDS activists, as well as public interest lawyers were also told to leave, reported RFA.
Beijing taxi drivers have also been inconvenienced. According to Mr. Wang, a Beijing taxi driver speaking to Radio France International, taxi owners have been made to take off the handles inside their cabs so passengers cannot open doors or windows to distribute protest leaflets. 
Beijing citizens have been more inconvenienced than during the 2008 Olympic Games in Beijing, when security measures were oppressive, according to RFI. 
Even reliably pro-regime commentators are venting annoyance. Yang Rui, a host on state-television known for frequent nationalist remarks, complained on his blog that he recently could not even buy a knife to chop fruit. They had all been put away by supermarket owners, under orders for the 18th Congress.
The Epoch Times publishes in 35 countries and in 19 languages. Subscribe to our e-newsletter.
Click www.ept.ms/ccp-crisis to read about the most recent developments in the ongoing crisis within the Chinese communist regime. In this special topic, we provide readers with the necessary context to understand the situation. Get the RSS feed. Who are the Major Players?