If President-elect Donald Trump follows through on his campaign promises, the United States will have stronger security on the Mexican border and will deport illegal immigrants with criminal records. While this could reduce the problems on the U.S. side of the border, the situation in Mexico may get worse before it gets better.
Mexican drug cartels have supplied an epidemic of addiction and crime in the United States, and have been the focus of the War on Drugs, which has caused what some estimate to be 100,000 deaths since Dec. 11, 2006.
Trump is "attempting to influence the global economy to protect the U.S. middle class," which includes looking to better secure the Mexican border, said Dr. Robert J. Bunker, division of politics and economics at Claremont Graduate University.
He added, however, that there is a "very real potential for unexpected blowback" for the security of Mexico.
"The Mexican state is more fragile than many suspect," he said in an email, and noted the coming changes will likely cause a larger number of illegal immigrants from throughout Latin America to stay below the border, in turn leading to more aggression from cartels and infighting that may be "too much for the Mexican government to readily contain."
At the same time, Bunker said, "the Mexican cartels will not sit idly by while their product is not getting into the U.S. Rather, we can expect them to implement countermeasures against beefed up U.S. border security."
The risk, Bunker said, is that if the United States presses too hard—and abandons Mexico to its own devices—it's likely another power will step in. He said, "It is far better to be proactive and shape the world towards America's values and security needs than to allow other, potentially hostile states and entities to do so."
Mexico's Immigration Crisis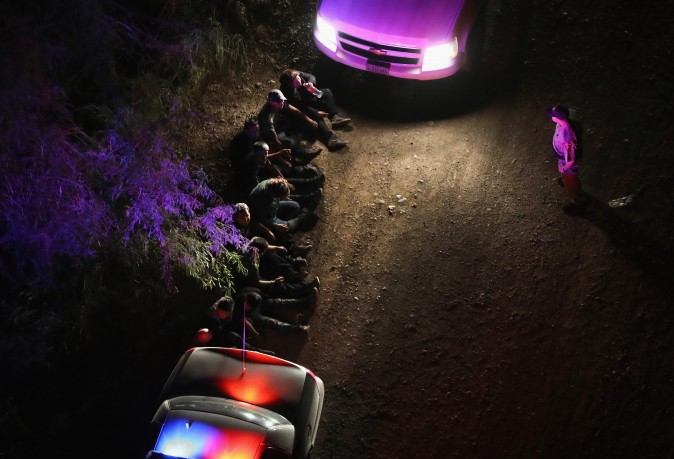 Mexico has been trying to deal with an immigration surge. Los Angeles Times reported that Mexican authorities deported close to 200,000 people last year, mainly from Central America, and the numbers are expected to be higher this year. In 2015, the Mexican government approved 1,207 of 3,486 asylum requests, or about 35 percent.
The Mexican state is more fragile than many suspect.
, adjunct faculty, Claremont Graduate University
On the U.S. side, the Department of Homeland Security reported on Oct. 17 that it apprehended over 408,000 people trying to cross the border illegally in fiscal year 2016, and that in 2014 and this year, "Central Americans apprehended on the southern border outnumbered Mexicans." 
Los Angeles Times reported on Dec. 1 that immigrants from Central America are saying that if they can't resettle in the United States, their next choice is Mexico.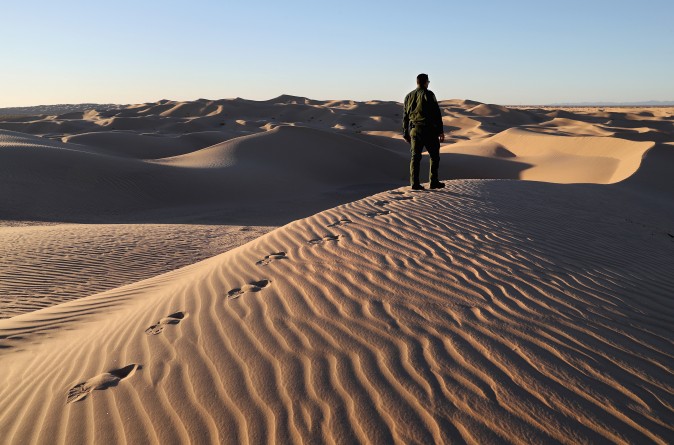 With tighter U.S. border security, however, it's likely that not only will fewer Mexicans be able to enter the United States, but also fewer Central and South Americans will be able to cross the border illegally.
Trump also announced he plans to deport up to 3 million illegal immigrants with criminal records.
Bunker noted it's unlikely this deportation will affect countries like El Salvador, Honduras, and Guatemala, since "so many violent gang members now exist that those urban communities can't get much worse, given their already high homicide rates."
But elsewhere, he said, "Any time you remove felons, especially violent ones, from a U.S. community—via incarceration or deportation if a foreign national—positive local benefits can be expected for the community they were removed from."
Waning Income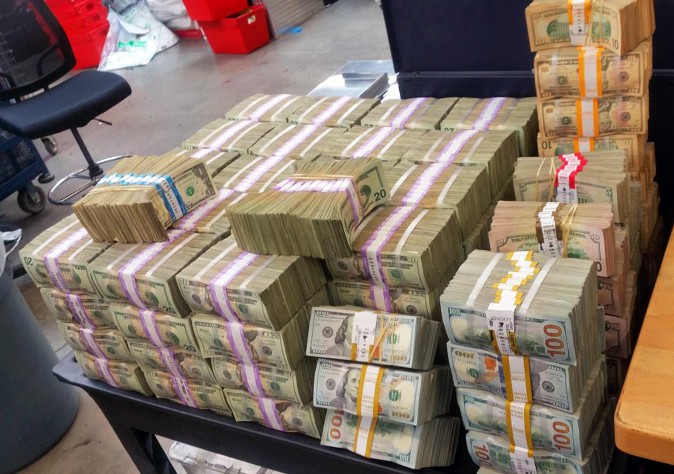 According to Drew Berquist, founder of the national security–focused website OpsLens and a former intelligence contractor, tougher border controls could change the relationships between Mexican crime families and corrupt politicians.
Whether Trump will follow through on building a wall across the southern border is uncertain, but Berquist said even with a wall, it's likely the cartels will still find a way to get drugs across. "It will slow it down, but it's not going to drop it down to a trickle like some folks might think."
Regardless, he said, "our stance is going to be tough and a lot stronger in terms of people coming in, and I think it will change things."
For Mexico, a perfect storm of a security crisis is brewing. Its job market will soon be sagging under the weight of an impending immigration surge and the millions of criminals who may soon be deported back to its soil.
At the same time, a large chunk of the Mexican economy comes from Mexicans abroad sending money back home—an estimated $24.8 billion in 2015, which NBC News noted exceeded its oil revenues.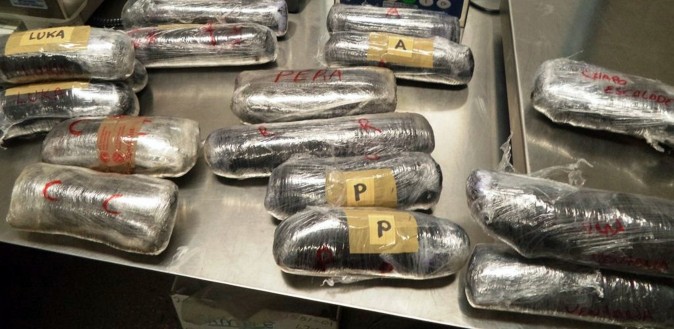 For the Mexican cartels, tighter border security and smaller criminal networks to push their drugs mean they'll be fighting for a smaller piece of the pie. Latin Post reported on Feb. 3 that illegal drug sales in the United States bring over $64 billion into Mexico each year. 
While it's unlikely the drug market—or remittances from Mexican workers in the United States—will completely dry up, both will likely take a strong hit. And this, combined with unemployed immigrants and recently deported Mexicans, as well as former criminals and cartel members with nothing to do, presents a dangerous cocktail.
There's a certain line that drug cartels won't cross, since things like cooperating with terrorists, for example, will bring foreign government attention and a heavier response from Mexican authorities.
Likewise, Berquist said, if the cartels do have a harder time shipping their contraband into the United States and instead focus on the Mexican market, "then the government would definitely crack down on them, because they'll need to do desperate things to stay relevant. Then they'll just be bad kids doing bad things in the backyard."