NEW YORK—Manhattan businesses hit by the street closures and tight security around Trump Tower finally received good news. The block of 56th Street between 5th and 6th avenues, closed to vehicle traffic since election day, was reopened on Dec. 28, the city announced.
The block is filled with restaurants, delis, beauty parlors, and other establishments that saw revenues decline to varying degrees, especially during the first two days after the election, when the security wouldn't allow even pedestrians in.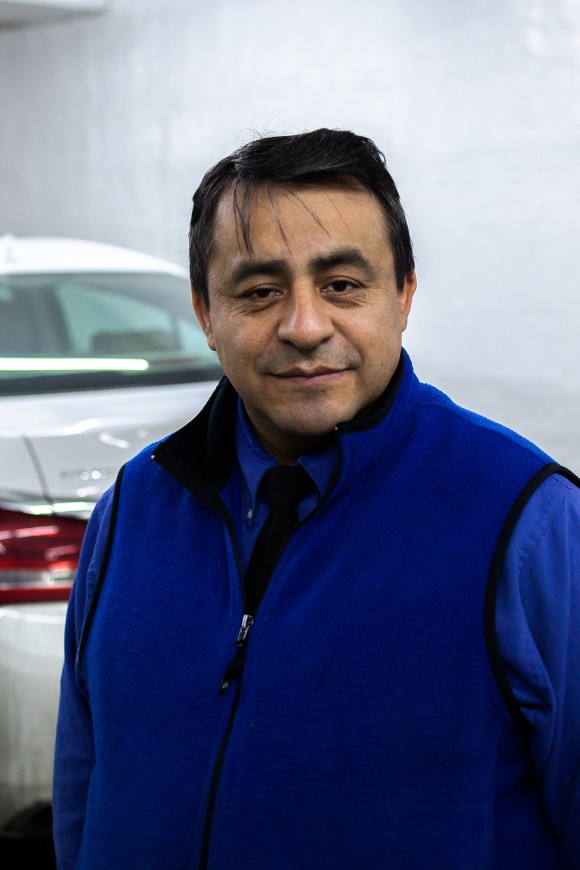 Since then, some have already recovered, while others say they are seeing less business than usual.
The hardest hit have been the garages.
Champion Parking garage on 56th Street saw business drop by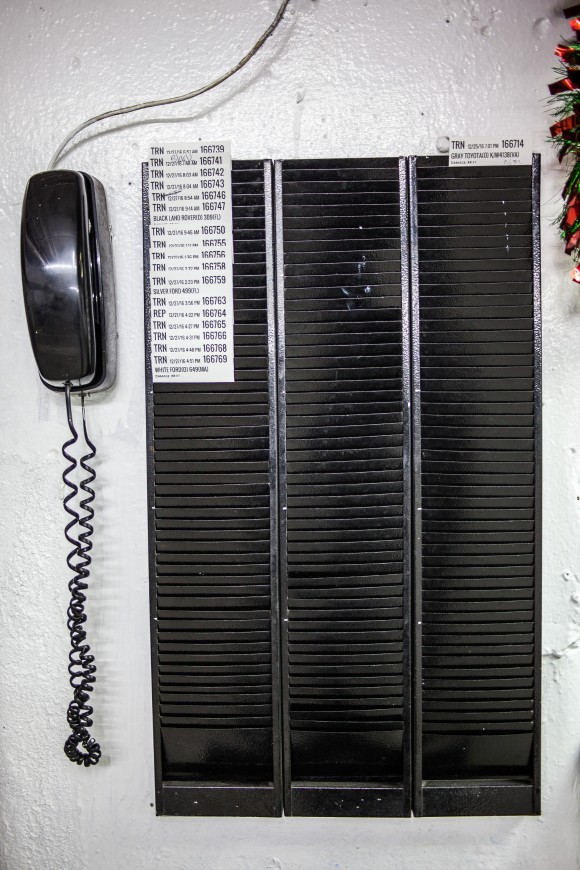 at least 80 percent since the election, said Luis Ortic, who's been working there for 10 years. He gloomily pointed to the board that showed only 18 cars in. Usually, the garage would have 10 times that, he said.

Even worse, his personal income dropped by 80-90 percent too, since he mostly gets paid through tips. "You don't make a tip, you don't make a money," he said.
Staff at another garage on the block declined to comment as they were not authorized to talk to media.
Other businesses fared better. Some rebounding quickly, while others reported still seeing revenue losses around 20 or 30 percent.   
Joe's Shanghai, the decorated dumpling destination, hardly noticed a dip in traffic, the manager said. Tuesday at lunchtime, the place was packed and the line of customers waiting for a table spilled into the street.
Deja Vous hair salon bounced back to normal, the manager said, and a representative at the elegant Crockett and Jones shoe store reported business getting better as "the situation normalized."
New York City Police adjust barricades across the street from Trump Tower on Fifth Avenue, in New York, Friday, Nov. 11, 2016. (AP Photo/Richard Drew)
Potbelly Sandwich Shop said they weren't affected, just did more delivery business. Beyond Sushi also escaped losses and may have even made a bit extra as many of the anti-Trump protesters frequented the vegan and vegetarian establishment, said manager Andres Andagana.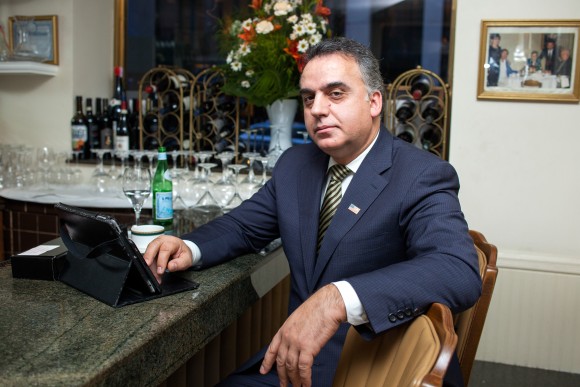 Others were not as lucky. Sushiya, Glaze Teriyaki, il Tinello, and ISE restaurants, as well as Judge Roy Bean bar, Lily's Nail, and EX-O Cleaners reported losses of 20-30 percent.
Betty Pak, manager at D&S Market Place, said her deli lost at least 20 percent in revenue. Usually lot of her customers quickly drive up, "stop their car, grab a sandwich, and go," she said.
Partial Reopening
The good news for them is that 56th Street reopened to car traffic on Wednesday between 5th and 6th, though it will remain closed between 5th and Madison, the Mayor's Office announced.
The Department of Small Business Services, NYPD and local Council Member Dan Garodnick canvassed businesses around Trump Tower two weeks ago and managed to arrange the reopening to alleviate the difficulties.
It's for the president. … What can I do?
, manager, ISE Japanese restaurant
Travel times on West 57th Street between 7th and 5th avenues during November showed that eastbound traffic travel times on that street had increased by over 20 percent with the closure of 56th Street, the city stated.
Now, the businesses may expect the situation to improve, though that won't make up for the tens of thousands of dollars many have already lost.
"It's for the president," said Joe Hanyuea, manager at ISE Japanese restaurant. "What can I say? What can I do?"