Even though President Donald Trump said he wants an additional stimulus payment amount larger than the first round, a top administration official said the checks could be smaller than the first.
White House economic adviser Larry Kudlow told reporters that the next round of payments would be smaller than the $1,200, and they would be targeted toward Americans who are unemployed or in lower-income brackets.
"That kind of economic assistance will probably be very carefully targeted," Kudlow said at the White House on Friday. "It's not going to be across the board," he added, reported the Reuters news agency.
Kudlow said that the reasoning behind the smaller checks is because the White House is seeking to keep the cost of the legislation down. The CARES Act, passed in March, was worth $2.2 trillion, while the House Democrat-passed HEROES Act was worth over $3 trillion.
"I think it's going to be a tighter bill. We can't keep posting $3, $4 trillion every three months or every two months," he said.
Of primary importance for the White House, "is helping folks get back to work," Kudlow remarked. "We'll have some unemployment reforms. We'll have some re-employment bonuses. We will have some additional economic impact assistance in a targeted way."
Another round of stimulus payments could be sent out to people who make less than $40,000, Senate Majority Leader Mitch McConnell (R-Ky.) told reporters earlier this week. However, the White House and other GOP members of Congress have not confirmed that figure.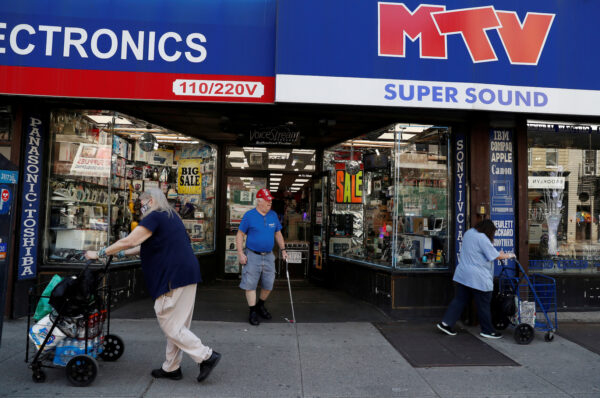 The Senate is currently on break and is scheduled to return on July 20. The Trump administration and lawmakers are expected to re-engage in discussions in producing a bill for the president to sign.
At the end of July, the extra $600 per week unemployment checks are scheduled to end. White House officials and Republicans have said they have no desire to extend the measure as they have argued that it creates an incentive for people not to find new jobs, while Democrats have proposed extending the benefit.
On Thursday, House Speaker Nancy Pelosi (D-Calif.) said in a press conference that she is skeptical of limiting sending stimulus payments to people who earn less than $40,000, saying "I think families making over $40,000 probably need assistance, again, depending on their family situation."
The first round of stimulus payments was authorized as numerous governors implemented stay-at-home orders to curb the spread of the CCP (Chinese Communist Party) virus and deemed some businesses nonessential, leading to more than 40 million job losses, according to Labor Department data.