The New South Wales (NSW) government has officially declared the nation's second renewable energy hub as the Australian state plans to gradually phase out its fleet of coal-fired power stations.
The hub will be located in New England in the state's north-east, with the NSW government banking on $10.7 billion from the private sector to fund the project, of which $78.9 million will come from state government coffers.
The billion-dollar figure is more than twice the private sector investment of $5.2 billion required for the nation's previously announced renewable energy zones (REZs) in the Central-West Orana region, west of Sydney.
It comes as part of the NSW Electricity Infrastructure Roadmap, which outlines plans for five REZs to supplant the state's heavy dependence on coal—a source that currently makes up more than two thirds of the state's generated electricity.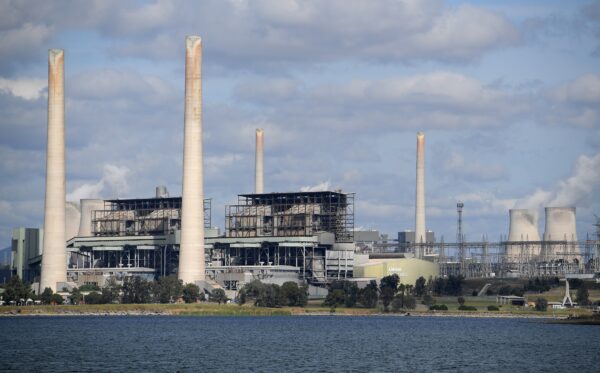 NSW had previously announced its goal to reach net zero emissions by 2050 and halve its emissions by 2030. Australia's overall rapid shift to more renewable energy could see coal power retire three times earlier than originally expected.
Australia's overall push to lower its emissions comes following a report by the Intergovernmental Panel on Climate Change (IPCC) that concluded carbon dioxide to be the primary contributor to climate change, although this has been disputed by peer-reviewed research questioning the IPCC over its decision to not consider the effects of solar energy.
REZs have been lauded as a replacement to typical power stations and feature solar, wind, and energy storage—such as batteries—all in one place. This promises to reduce overall costs by capitalising on economies of scale, such as reducing the amount of transmission cables required.
NSW Energy Corporation CEO James Hay said the New England REZ had great natural energy resources, including potential sites for "pumped-hydro." Pumped hydro is a form of energy storage that involves pumping water into reservoirs at a higher elevation, and releasing the water to re-harness the energy when required.
"REZs are the modern-day equivalent of a power station, combining low cost renewables with back-up energy from storage and transmission to deliver cheap, reliable, and clean energy," Hay said.
Unaddressed Concerns of the Rapid Renewable Rollout
With the accelerating adoption of solar, wind, and battery systems, concerns have been voiced regarding the use of slave labour in the renewable energy supply chain, along with the cuts to energy security brought on by a poorly planned transition.
Experts have warned of the need to not rush the transition to renewable energy, a point that has been backed up by the United Kingdom's energy crisis in 2021 which saw swathes of wind turbines sit stagnant following record low wind levels.
The rapid energy shift also prompted the Australian Human Rights Commission (AHRC) to enforce rules that require certain sectors to report annually on how they're addressing the risk of slavery in the renewable energy supply chain.
"Modern slavery risks are heightened when there is a change in procurement strategy and high volumes of manufactured goods are required at short notice," the AHRC states. "The shift to renewable energy has revealed a number of areas of emerging modern slavery supply chain risk for energy companies."
This includes child slave labour in the Democratic Republic of the Congo, where allegations have been put forward of children being regularly maimed and killed by tunnel collapses during the mining of cobalt—a critical material used in batteries.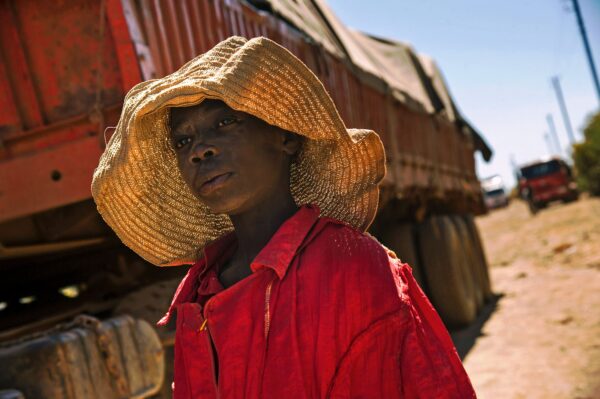 China—which has been the focus of numerous accounts of human rights abuses, such as the mass forced organ harvesting of Falun Dafa adherents and the persecution of Tibetan Buddhists—has also enslaved millions of ethnic Uyghur, Kyrgyz, and Kazakh citizens who have been found to work in the production of solar cells.
Most of Australia's supply of renewable energy systems come from China—the world's biggest producer of solar panels, wind turbines, and battery cells. This includes 90 percent of its solar panels, as Australia has little to none of its own renewable manufacturing capabilities.
Chinese wind turbines have also been put under the spotlight recently after nearly half of wind turbines inspected at Australia's largest wind farm were found to be cracked and would need months of repairs—despite being in operation for less than five months.
Leader of the United Australia Party and federal MP Craig Kelly, who has been critical of NSW transition to net zero, highlighted the increasing dependence on China brought on by the energy transition.
"The net result will be a wealth transfer out of Australia to the Communist Party of China," previously told The Epoch Times. "It forces us to rely upon large batteries which come from China, more wind turbine parts, all of which come from China."