A second French study of the malaria drug hydroxychloroquine suggests the drug is effective in treating COVID-19 patients, researchers said.
The first study stoked controversy because it wasn't peer-reviewed or published in a scientific journal. The second study is also preprint.
Researchers at the IHU Méditerranée Infection Institute in Marseille, France, who performed the study, said on the institute's website that the speed of the spread of the virus prompted it to post results submitted for publication. The papers will be replaced with a link to an official publication once the articles are accepted and published, it said.
Professor Didier Raoult, a biologist and professor of microbiology, announced the new results on March 27 of the study (pdf) involving 80 patients with COVID-19. Researchers said all of the patients receiving a combination of hydroxychloroquine and azithromycin improved except for an 86-year-old patient who died and a 74-year-old patient who is still in an intensive care unit.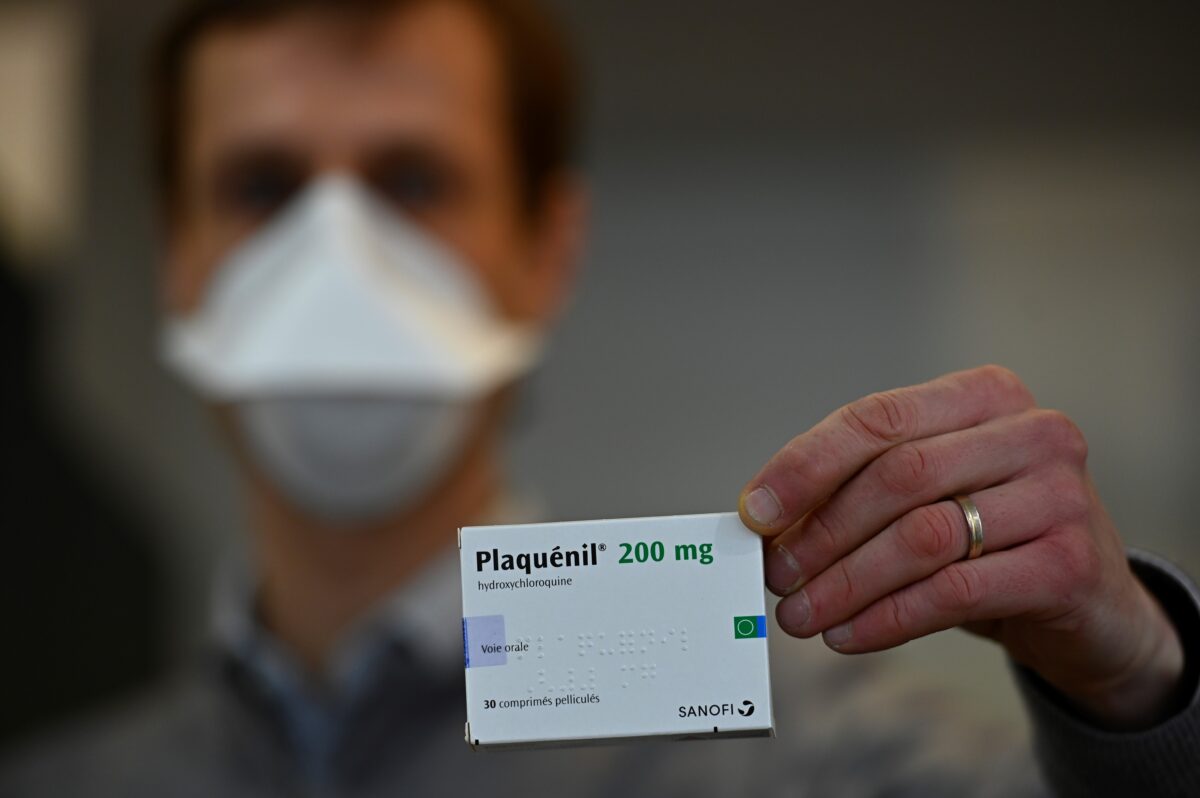 Patients were given a combination of 200 milligrams of oral hydroxychloroquine sulfate, three times a day for 10 days, combined with azithromycin. Five hundred milligrams of the antibiotic was given to patients on day one, followed by 250 milligrams per day over the next four days.
Virus cultures taken from patients' respiratory samples were negative in 97.5 percent of patients at day 5, allowing the rapid discharge of patients from highly contagious hospital wards, the researchers wrote in the study (pdf).
"We believe other teams should urgently evaluate this cost-effective therapeutic strategy, to both avoid the spread of the disease and treat patients as soon as possible before severe respiratory irreversible complications take hold," they wrote.
Reacting to the new study, Brett Giroir, assistant secretary for health at the U.S. Department of Health and Human Services, said during an appearance on Fox News' "Ingraham Angle": "It was not controlled. But it's again another piece of suggestive evidence that hydroxychloroquine or its related drug, chloroquine, has antiviral properties, and we need to look at that seriously."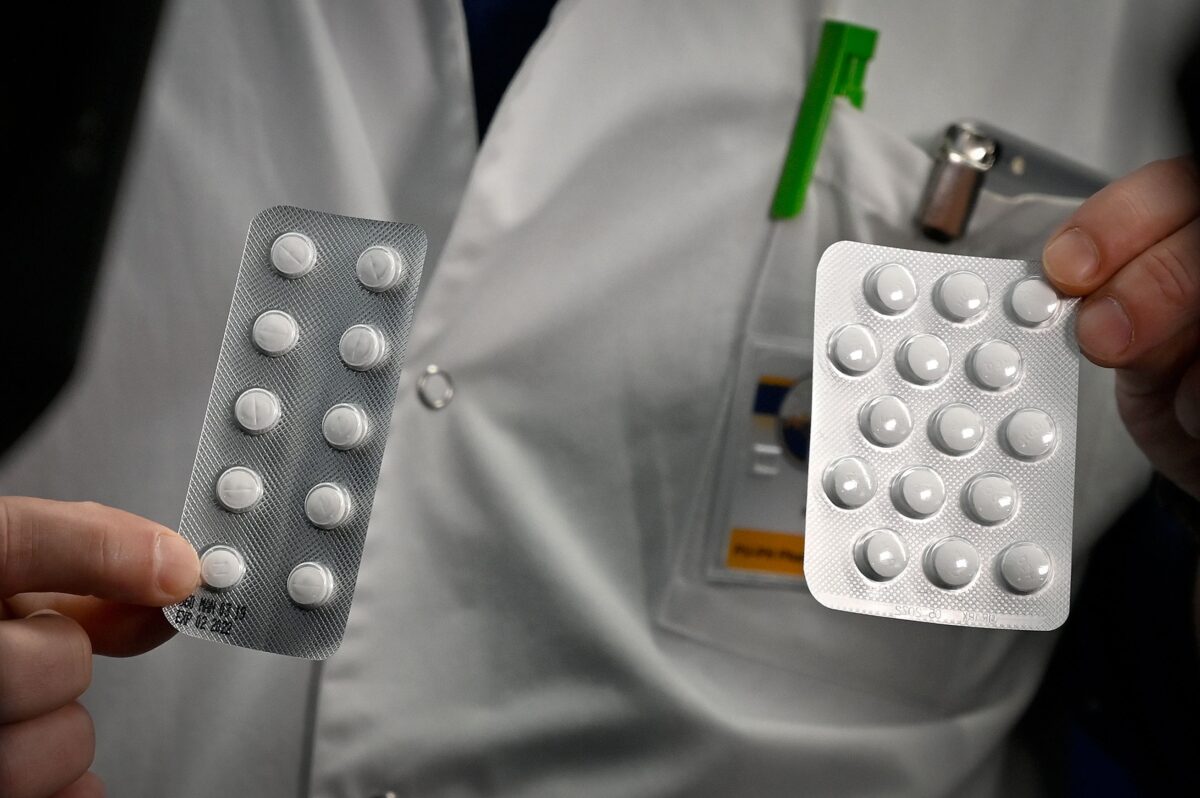 Being Used as Treatment, Prophylactic
Some experts have said that the early results from France aren't sufficient to prescribe hydroxychloroquine to COVID-19 patients and pointed to a study done by Chinese researchers indicating the drug had no effect on COVID-19 patients.
But doctors across the United States, Bahrain, and France have been using the drug as a treatment and prophylactic. It's also been recommended by officials in India for health care workers. India, Hungary, and the United Kingdom have banned export of hydroxychloroquine sulfate in recent days, as well as drugs containing the chemical.
"As Hungary is one of the world's largest exporters of this ingredient, the protection and medical supply of the Hungarian population is now a priority," the Hungarian government said in a statement on its website, according to Reuters.
The U.S. Food and Drug Administration hasn't approved any existing drugs for treating COVID-19, but drugs approved for one use can be prescribed by doctors for another use, a practice known as off label prescription.
"There are FDA-approved treatments that may help ease the symptoms of COVID-19," the agency said in a statement this week.
Dr. Stephen Smith, founder of the Smith Center for Infectious Disease and Urban Health in New Jersey, said during an appearance on the "Ingraham Angle" that he's been prescribing hydroxychloroquine to COVID-19 patients. Five out of six people on his team feel that the treatment is working.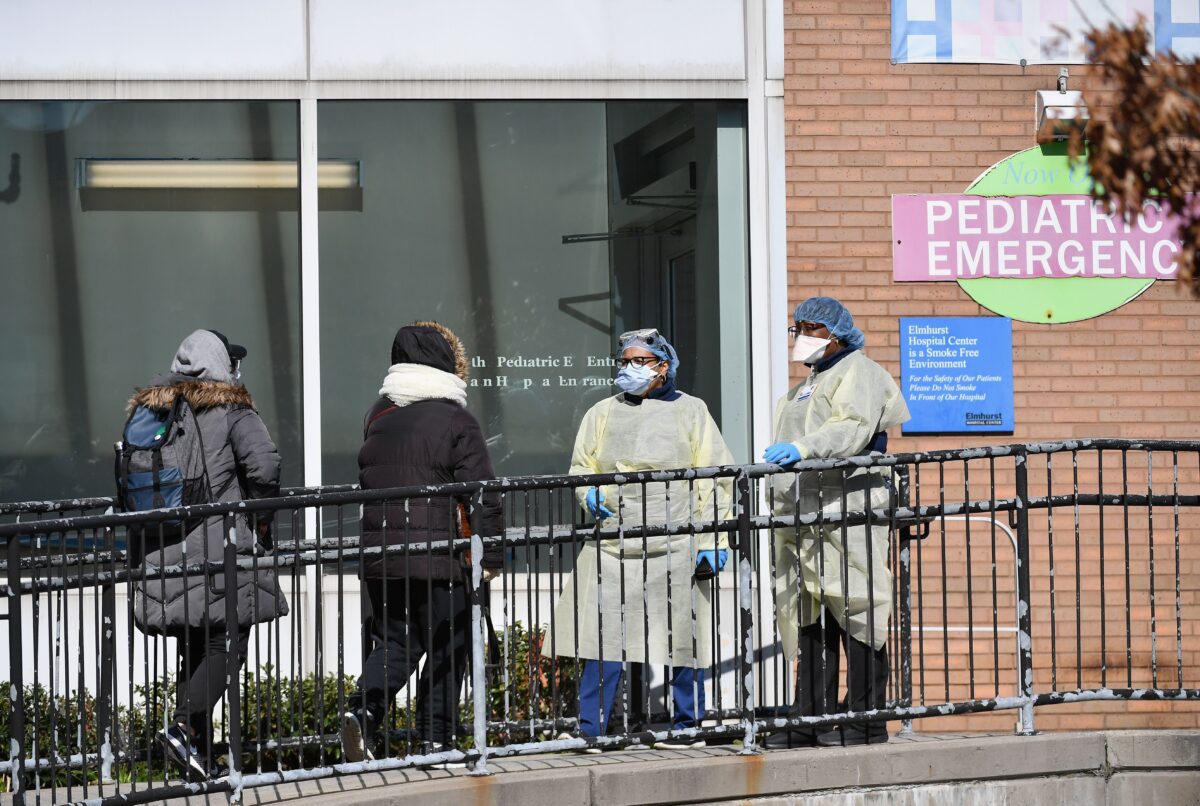 "No patient has gone three days of treatment with these drugs and been intubated afterwards," he said.
Dr. Amesh Adalja, a senior scholar at the Johns Hopkins University Center for Health Security, said his hospitals have also been using the drug, along with remdesivir, an experimental drug produced by Gilead Sciences.
Trials for hydroxychloroquine are underway in the United States and other countries. The first patients enrolled in trials in Norway and Spain that the World Health Organization is arranging to test multiple drugs, including hydroxychloroquine and remdesivir.
U.S. President Donald Trump, who has touted hydroxychloroquine, on Friday compared what's happening to "right to try," which lets terminally ill patients use drugs that aren't approved for the market.
"We have a pandemic. We have people dying now. If we're going to go into labs and test all of this for a long time—we can test it on people right now who are in serious trouble who are dying. If it works, we've done a great thing. If it doesn't work, we tried," Trump told reporters at the White House. "I want to test it immediately."