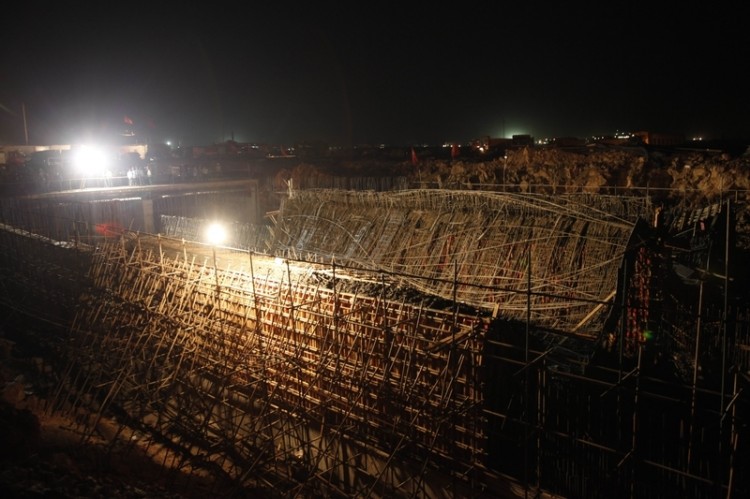 A second construction accident took place at Kunming City's new airport (Kunming Xiaoshao International Airport), on June 28 at 7:10 p.m., injuring 11 workers. Inadequately supported roofing templates collapsed during the pouring of concrete. The accident happened in the eastern extended section of the cargo tracks in the flight zone.
Kunming City authorities said that the accident site covered an area about 22 meters (72 ft) long and approximately 26 meters (85 ft) wide. All 19 construction workers at the site were injured. Eleven were seriously injured and eight slightly injured. Three remain hospitalized.
According to Kunming Life News, some workers said that they had only worked at the site for 20 days. On the day of the accident, several people were seen working on the collapsed roofing. The exact number of casualties and the cause of the accident are not yet known though it is believed that some workers may be buried under the rubble.
According to the report, the site was a chaotic scene of mangled steel bars and broken pieces of wood.
The attending doctor at 533 Hospital Trauma Center said that of the four injured workers who arrived first, some suffered head injuries, and some hand injuries. He said they had high impact injuries caused by a steep falls. Most of them were covered in concrete mix and blood,.
This accident follows the Jan 3, 2010 deadly collapse of an approach bridge at the same airport that killed seven workers. That incident resulted in 41 casualties: seven dead, eight seriously injured and 26 slightly injured.
The new international airport is located in Xiaoshao Village of Kunming city, Yunnan province. Upon completion it will be China's 4th largest airport.
Read the original Chinese article.