A 16-year-old boy was killed and another teenager was injured in a shooting early June 29 inside Seattle's so-called autonomous zone.
Several 911 calls indicated shots were fired near 12th Avenue and East Pike Street, at the edge of the protest area known as the Capitol Hill Organized Protest (CHOP), at about 3 a.m., the Seattle Police Department said.
A white Jeep Cherokee SUV was at or near one of the barriers surrounding the area, according to callers, who said several people fired shots at the vehicle. The two victims, presumably the occupants of the Jeep, were rushed to a nearby hospital. The older teen died, while the other, a 14-year-old male, remains hospitalized.
"Detectives searched the Jeep for evidence, but it was clear the crime scene had been disturbed," police said in a statement, adding that the investigation is active and ongoing.
Video footage captured inside the zone by occupiers included at least 16 sounds similar to gunshots at around the same time.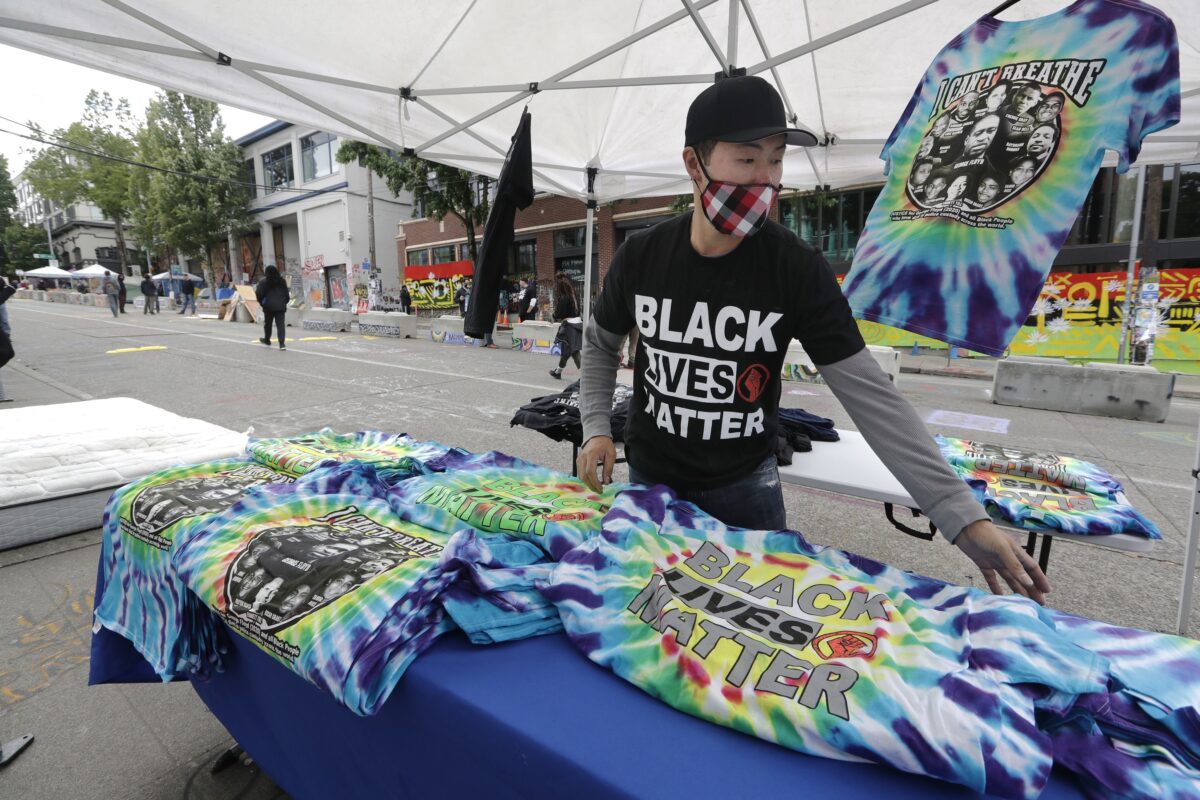 People with guns and other weapons began running through the area, searching for the shooter or shooters, and at least one person described the people who shot the occupants of the Jeep as the zone's private security force.
Shootings and other violent incidents have roiled the protest zone, which has been supported by city officials, leading to a class-action lawsuit.
Officials said last week they'd dismantle the zone, but attempts were stymied by occupiers refusing to leave. City officials have refused so far to use force to take back the city streets.
The zone encompasses a Seattle Police Department precinct, but police officers abandoned the building on June 8. Soon after, activists took over the surrounding area, pushing barriers into roads and rejecting some who tried to enter.
As officers decline to respond to some reports of crime in the area, a private security force has emerged that includes members of the John Brown Gun Club, a group said to be affiliated with the far-left Antifa.
President Donald Trump said in a tweet on June 29: "Seattle Looters, Agitators, Anarchists and 'Protestors', are now refusing to leave the 'CHOP' Zone. They have ZERO respect for Government, or the Mayor of Seattle or Governor of Washington State! Not good!"