Seattle police officers found explosives this week in a van that was used to equip protesters amid violent demonstrations over the weekend.
People were seen on Saturday removing items like pyrotechnic explosives, improvised shields, and baseball bats from the van and distributing them to people in the crowd.
"Moments later, an explosion blew an 8-inch hole in the wall of the East Precinct," Seattle Police Chief Carmen Best said at a Wednesday press conference detailing the probe into the van.
The van was parked directly in front of the East Precinct, which was abandoned for weeks while anarchists and others occupied a so-called autonomous zone within the city.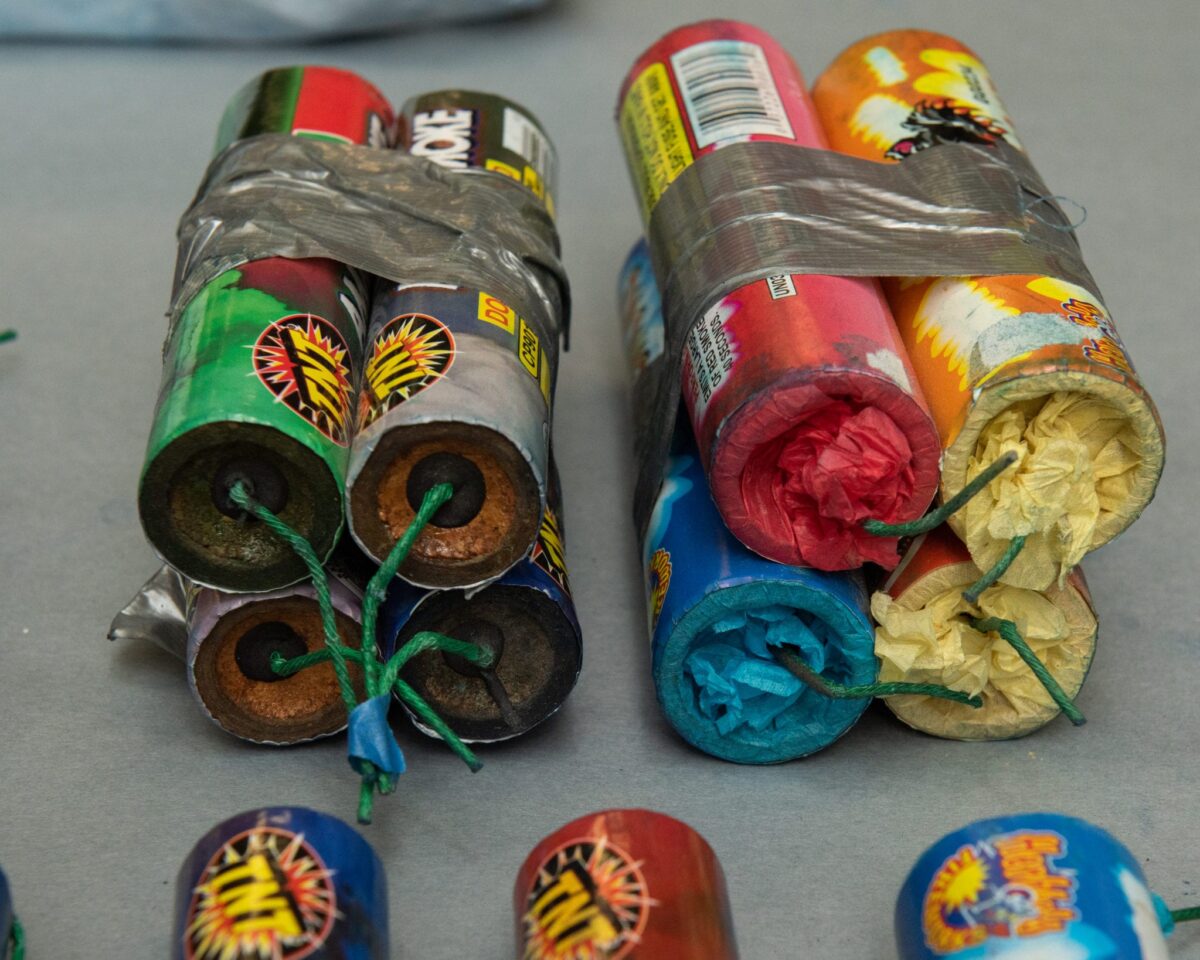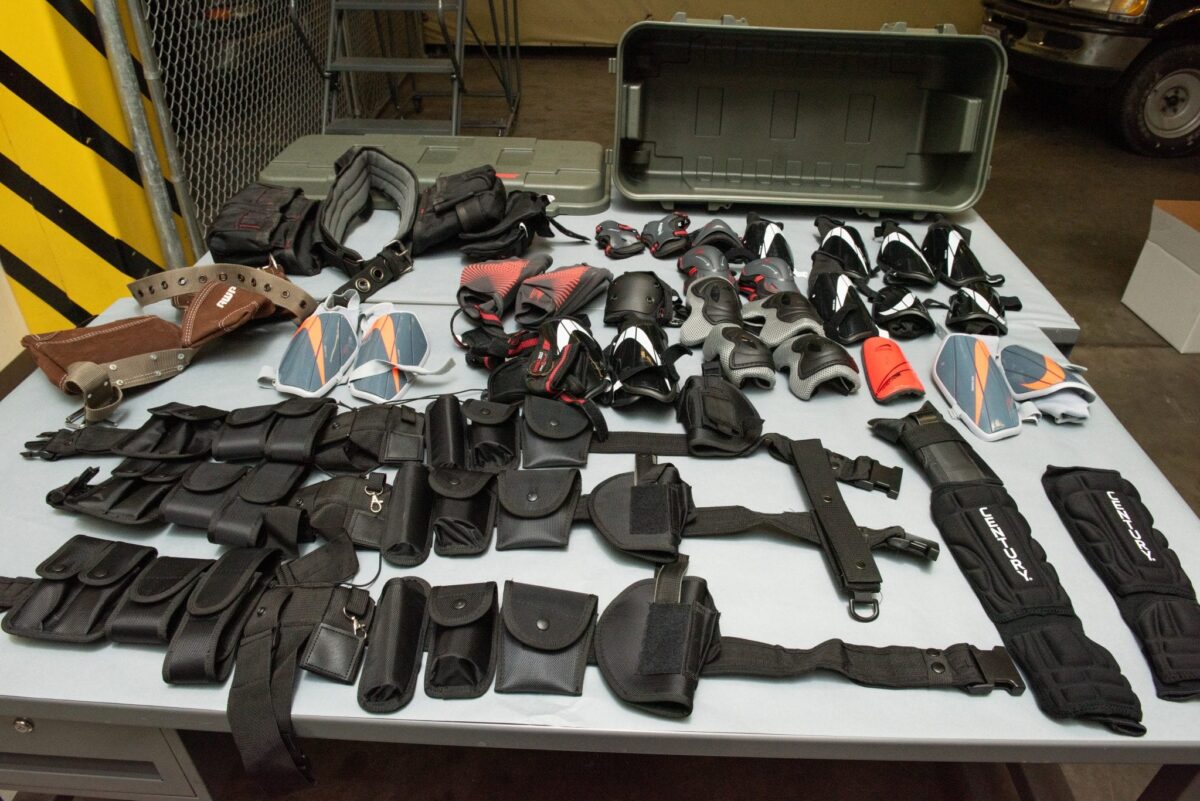 "Because of the manner in which the vehicle was parked and abandoned, there was a real fear that it would contain explosive devices that could detonate," Best said.
Officers obtained a search warrant and found firework pyrotechnics, smoke bombs, bear spray, pepper spray, stun guns, and improvised spike strips.
The fireworks were taped together in a way that increases the explosive power when they're set off, Sgt. James Lee with the Seattle Police Department's bomb squad, told reporters. If enough are tied together, the explosion is the same as one caused by a quarter stick of dynamite.
Lee said the taped-together pyrotechnics are an explosive device, or an IED.
No arrests have been made for the items found in the van or the explosion that rocked the police precinct. Officials declined to say whether the van and the items inside were controlled by a certain group.
Violent demonstrations took place three times in Seattle last week. On Saturday, a group of over 1,000 torched a construction site, lit a Starbucks that sits under residential units on fire, and injured 59 police officers. During the mayhem, the mob also harassed journalists.
Officials said many demonstrators have been peaceful but many have not.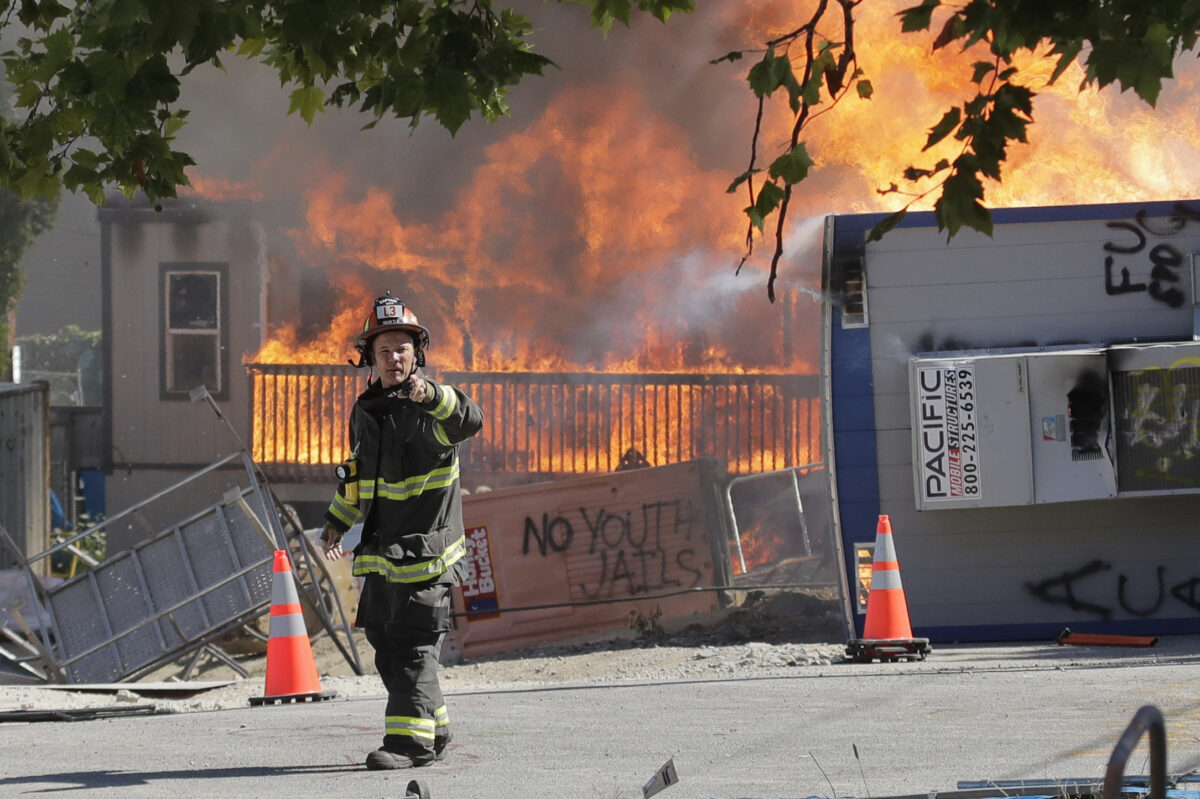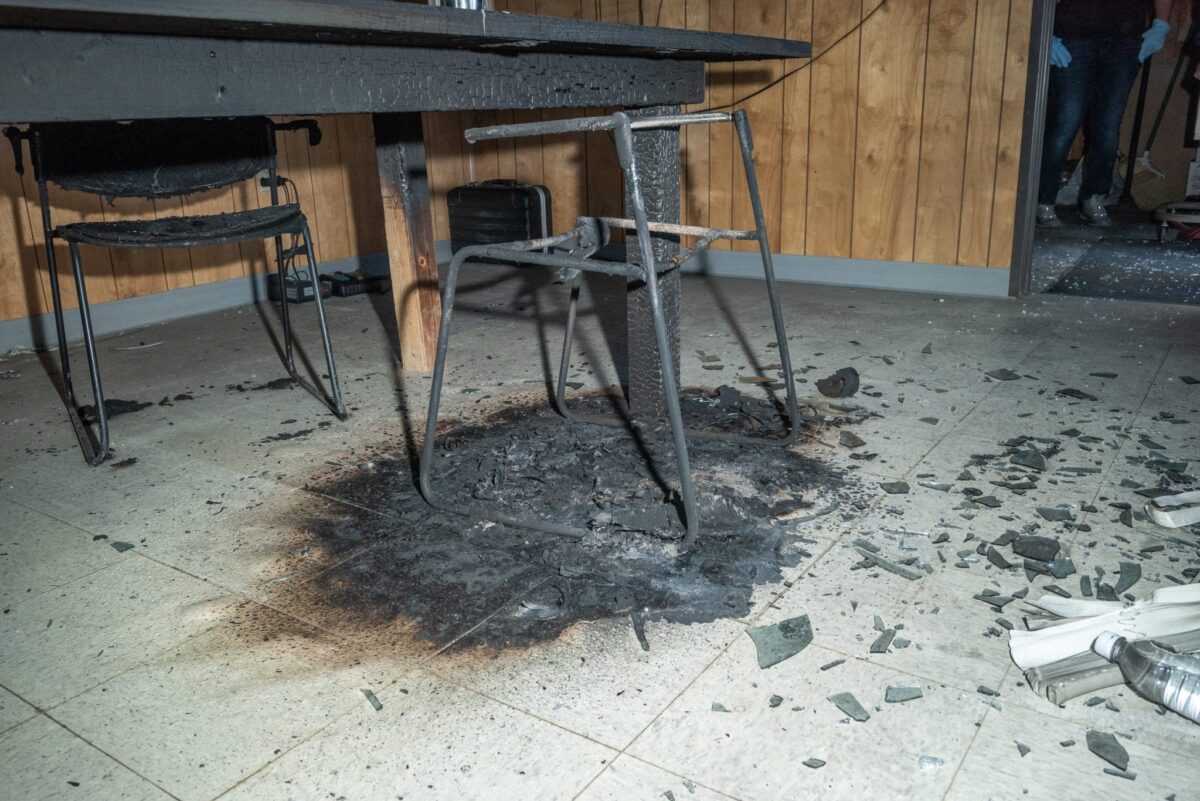 "There is a group of people that are embedding themselves within the peaceful demonstrations. They come to do harm and danger," Best told reporters.
Individuals in the crowd "were intent on causing harm," added Mayor Jenny Durkan, a Democrat. "And the items seized from this van show what they were planning, and we saw the results on our street."
Officers arrested 47 people by the end of the violent demonstration over the weekend for assault of police officers, failure to disperse, and obstruction.