Seattle Mayor Jenny Durkan on Wednesday submitted a "Budget Rebalancing" document that seeks to cut $20 million from the city's police department budget in a bid to address a series of challenges that include "a movement to demand anti-racist action, to divest and rethink policing, and end institutional racism."
Durkan's budget rebalancing package (pdf) is to be discussed by members of the Seattle City Council's Select Budget Committee in an afternoon session on Wednesday, according to a meeting agenda (pdf) and statements made during a live stream. The earliest scheduled vote on the rebalancing legislation and amendments is on July 1, according to an official committee meeting schedule.
"As part of the 2020 and 2021 budget, we will be looking at @SeattlePD's culture and budget," Durkan said in a tweet. "Police should not always be first people on the scene to deal with every call for help. Not every 9-1-1 call requires someone with a firearm to show up."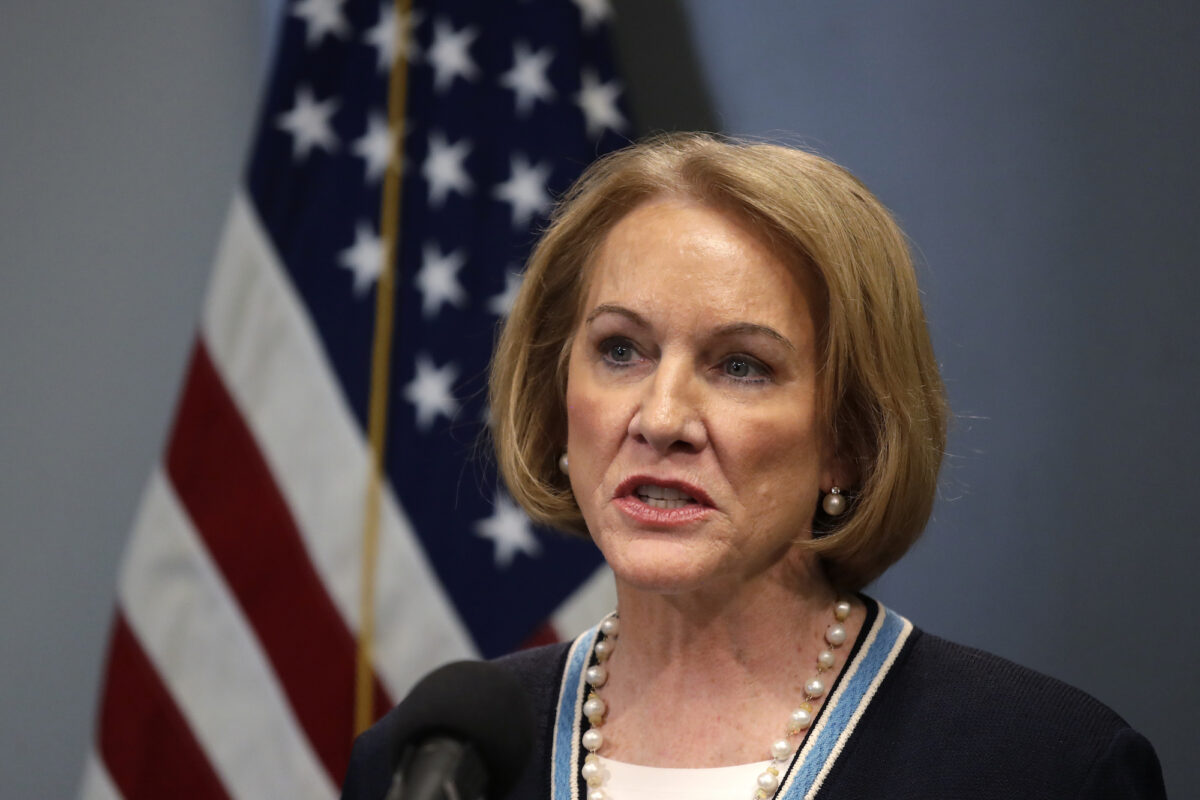 Police will face the biggest budget cuts among all department reductions for the rest of the year, while the rebalancing document shows even more options for cuts to policing are being developed for the 2021 budget.
Challenges facing the city, according to Durkan's rebalancing proposal, include "a public health pandemic that is killing friends, families, and neighbors," coupled with "economic devastation and job losses that have led to record unemployment, an unprecedented loss of $300 million in revenue, and community needs including food access and housing assistance."
Seattle anticipates spending $233 million on its response to the COVID-19 impact, "focusing on the needs of the most vulnerable and BIPOC [Black, Indigenous, and People of Color] communities."
"Now more than ever it is critical to preserving critical budget priorities that serve communities of color and historically underserved communities," the proposal says, noting that near-term budgetary reallocations will include $5 million in mentorship programs for BIPOC youth and for 2021, the mayor has vowed to invest $100 million in BIPOC communities.
Of the $20 million in cuts to police, $16 million will be funds directly shifted to other priorities, while a planned $4 million investment for a new North Precinct facility will be put on hold, according to the proposal.
Durkan will also ask the Seattle Police Department to prepare models of 20, 30, and 50 percent budget reductions for community engagement and implement an immediate hiring freeze for all sworn officers in 2021 until a "new staffing model and plan is developed reflecting community priorities for public safety."
The proposed reductions to policing come as demonstrators occupying the Capitol Hill Organized Protest, or the CHOP, have called for the police budget by 50 percent. The mayor's proposal for a $20 million cut amounts to a 5 percent cut, according to the Seattle Times.

Seattle Police Department Chief Carmen Best, in an open letter to the community, called the last several weeks in Seattle, in which saw protests culminate in the CHOP occupation "the most transformative and challenging moments, in my lifetime, for our City, and for the Seattle Police Department."
Regarding reinvesting police resources in the community, she noted that the Seattle Police Department "has voiced, for years, concerns that police officers are asked to play too many roles. Officers have become the safety net for a series of failures by other social systems—many of which are the result of sustained under-investment, as well as systemic racism."
She said the Seattle Police Department is reviewing how it operates to see which responsibilities can be passed on to other agencies. This includes considering alternate ways of responding to non-criminal 911 calls and reconsidering the role of specialty units and proactive enforcement.