Se Hoon Kim, a graduate student at the University of Rochester, shared his journey from being an advocate of the CCP (China Communist Party) to a human rights activist.
"Every kid is a nut for something," Kim told Jenny Chang, host of NTD's "Focus Talk." "I was always a history nut. And one of the things that interested me the most was actually Chinese history."
Kim immigrated from South Korea to the United States at the age of nine. He was fascinated with Chinese history from a young age.
"I actually was one of many, many people that are out there, that pretty much accepted this narrative that the Chinese Communist Party is China," Kim said. "And the Chinese Communist Party is the reason why China became as big as it is today."
"I judged by what I saw in front of me, and I was extremely fascinated," he said.
Kim said that China Central Television (CCTV), the only authorized national broadcaster in China, was a large part of forming his thoughts about China. He was watching it every day.
CCTV is a central player in the Chinese regime's global propaganda network.
Kim recalled watching the Beijing Olympics as a kid, "it just looked magnificent," he said. "In my heart, I mean, that was China, that was the wonderful form of China that if anybody were to criticize, they would be wrong, right?"
In a high school history class one student talked about Falun Gong practitioners and how they are genuinely persecuted.
Kim remembered jumping up to question the presentation: "What proof do you have that these people will not somehow rise up against China and really ruin the plans of modernity? … I said, the Chinese government rightfully suppressed these people because they were becoming a societal threat. And I even cited a lot of the government's point of view at that time."
"These people are known as a cult," Kim said continuing to repeat the CCP propaganda he had learned.
But right before he entered college, Kim read a book about the Tiananmen Square Massacre, and that experience made him start to question himself.
"What country doesn't have protests or even riots at times?" Kim initially thought about the Tiananmen Square Massacre.
But after Kim read the onsite stories of the people in the event, a very simple question came into his mind, "Is this really the China that I know?"
Kim started to contact some of the dissidents "out of the pure anger" because it was not the China he knew. At the same time, he wondered if these people were trying to spread misinformation.
"That's how my initial research began," Kim said. "And as I got in touch with many of the people that were there, my perspective began to shift."
Kim went on to share another "very, very profound experience" in which he met a member of the Falun Gong community in Flushing, New York.
"Firstly, it was funny because here I am in front of these people who I thought [were] just purely crazy, right? Because that's the narrative that I've been being fed the entire time," he said.
So he approached one of the ladies that were giving out the materials and started a conversation.
He started with some regular stuff such as "how is your family," "what's going on," Kim recalled. "And then she actually told me about her sister, who was taken into custody by the Chinese authorities about several years ago from what she told me."
"And I could see it from her eyes at that time about the genuineness, in terms of how genuine she was, but also at the same time, this genuine sorrow that she was feeling," Kim continued.
"I immediately thought to myself, you know, what if this happened to my family, what if this was me?" Kim said, realizing at that time that he didn't know everything.
Kim said a voice in his heart told him that this was an opportunity for him to get to know the real truth that's out there. He added, "I guess that's probably one of my biggest experiences of eye-opening events that helped me to be where I am today."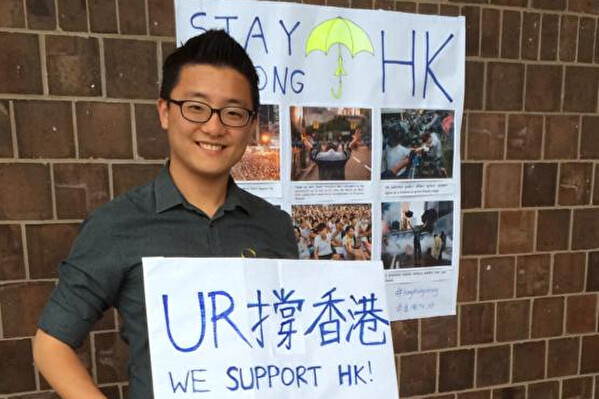 Then, after he was in a college environment, Kim thought to himself, "everyone has to have an opportunity to at least judge for themselves after looking at the facts."
Kim started to hold different events every semester, sometimes a dialogue event, sometimes a panelist event, sometimes a cultural event. And the guests or panelists were Tibetans, Uyghurs, Falun Gong practitioners, etc.
Kim said the biggest reward was that many Chinese students got the information and had the chance to think for themselves.
Kim said, "These are the members of the next generation that will lead on whatever needs to be led on back in China."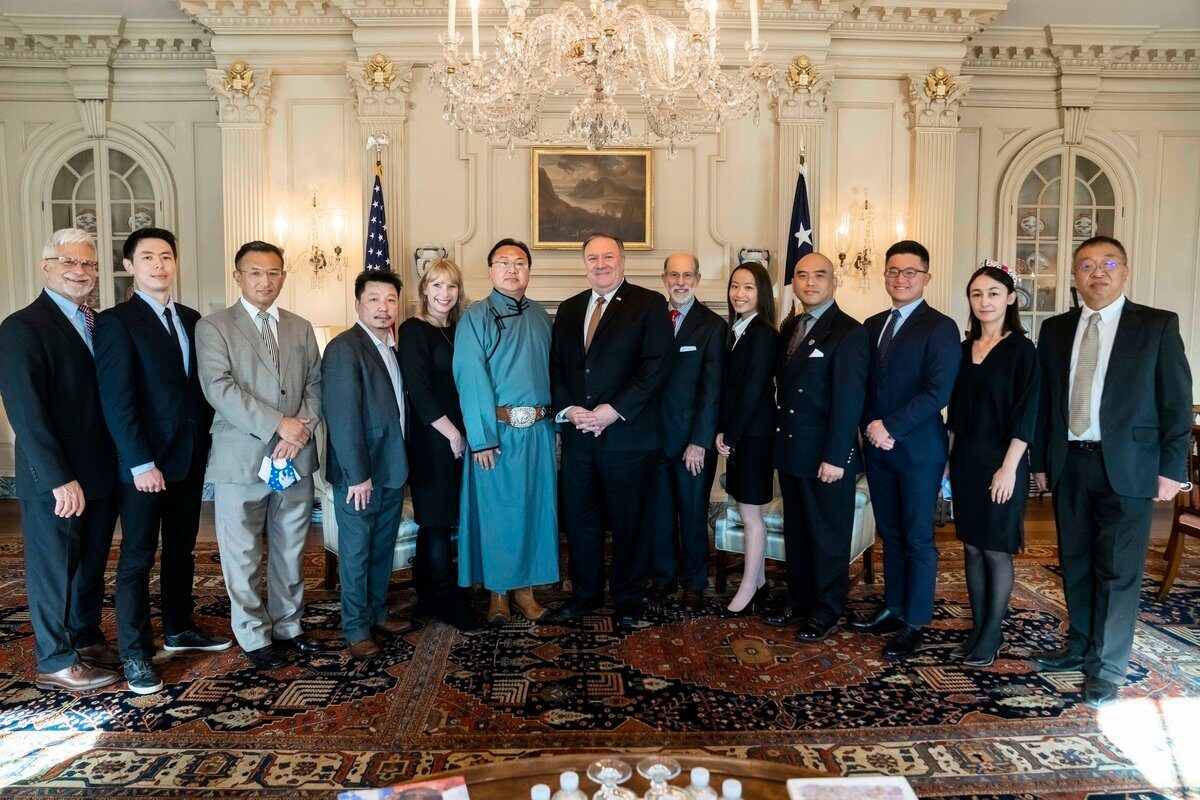 Now Kim is the director of Captive Nations Coalition, a sub-committee of the Committee on Present Danger: China. As a committee member, he participated in the meeting with former Secretary of State Mike Pompeo on Dec. 3, along with some victims of the CCP.
Pompeo determined on Jan. 19 that the CCP has committed genocide against the Muslim Uyghurs and other ethnic and religious minority groups in Xinjiang, China.
Kim said that is a "great thing." He also indicated that they're trying to designate the CCP as a transnational criminal organization.
"If you want evidence of it, go talk to the Falun Gong practitioners, go talk to the Tibetans, the Uyghurs, the Mongolians, go talk to the people in the rest of China that are wanting the same thing that we easily enjoy here today," Kim said. "I think we owe it to those people."