The Supreme Court on Jan. 25 rejected a request from a church in Nevada to suspend state restrictions on religious gatherings.
Calvary Chapel Dayton Valley in May 2020 sued Nevada officials over Gov. Steve Sisolak's emergency orders barring churches and other places of worship from holding in-person services of 10 or more people.
The church alleged in its complaint that officials moved "'non-essential' secular businesses and activities to the front of the line and pushed churches towards the back." Restaurants, for instance, were allowed to resume in-person dining at 50 percent capacity.
The U.S. District of Court for the District of Nevada denied motions seeking a stay of Sisolak's orders and an appeals court declined to intervene, prompting petitioners to go to the Supreme Court.
Justice Elena Kagan, an Obama appointee, denied the application for injunctive relief in July 2020. Justice Samuel Alito, joined by Justices Clarence Thomas and Brett Kavanaugh, wrote in a dissent that Sisolak claimed "virtually unbounded power to restrict constitutional rights during the COVID-19 pandemic."
The directive limiting attendance at religious services came as "casinos and certain other favored facilities may admit 50% of their maximum occupancy—and in the case of gigantic Las Vegas casinos, this means that thousands of patrons are allowed," they wrote.
Plaintiffs then asked the nation's highest court for a writ of certiorari, or to immediately review Kagan's decision.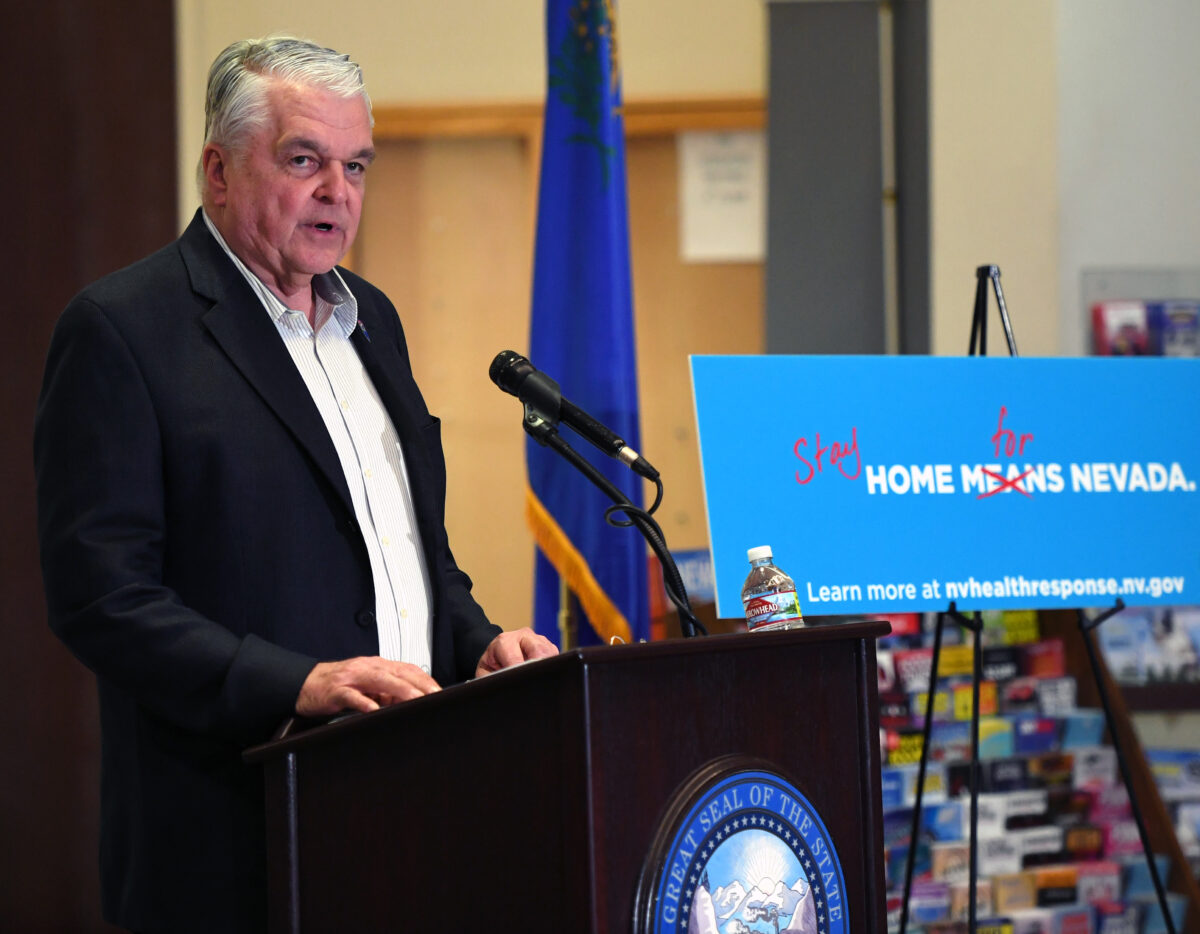 Before the Supreme Court weighed in, a panel of the U.S. Court of Appeals for the 9th Circuit last month reversed the initial order from the district court.
The church demonstrated a likelihood of success on the merits of its Free Exercise claim, the panel ruled. "Accordingly, we reverse the district court, instruct the district court to employ strict scrutiny review to its analysis of the Directive, and preliminarily enjoin the State from imposing attendance limitations on in-person services in houses of worship that are less favorable than 25% of the fire-code capacity. The district court may modify this preliminary injunctive relief, consistent with this opinion and general equitable principles," it ruled.
The Supreme Court said on Jan. 25 that it was denying the writ of certiorari.
Nevada Attorney General Aaron Ford had argued this month that the appeals court ruling meant the case had progressed beyond the petition filed last year. "And the extraordinary remedy of a writ of certiorari before judgment is now unnecessary, if it was ever warranted at all," he told the Supreme Court in a filing.
Lawyers challenged that filing, arguing the petition was not moot and presented "an issue of great importance: the proper comparators to use when assessing a government restriction on free exercise rights."