Police in Scotland released men from an immigration enforcement van that was surrounded by protesters for hours.
Around 200 protesters blocked the van on Thursday morning in Kenmure Street, Pollokshields, in the Scottish city of Glasgow, to stop the van from leaving.
The protesters chanted slogans such as "Leave our neighbours, let them go" and "Cops go home." One protester lied underneath the van.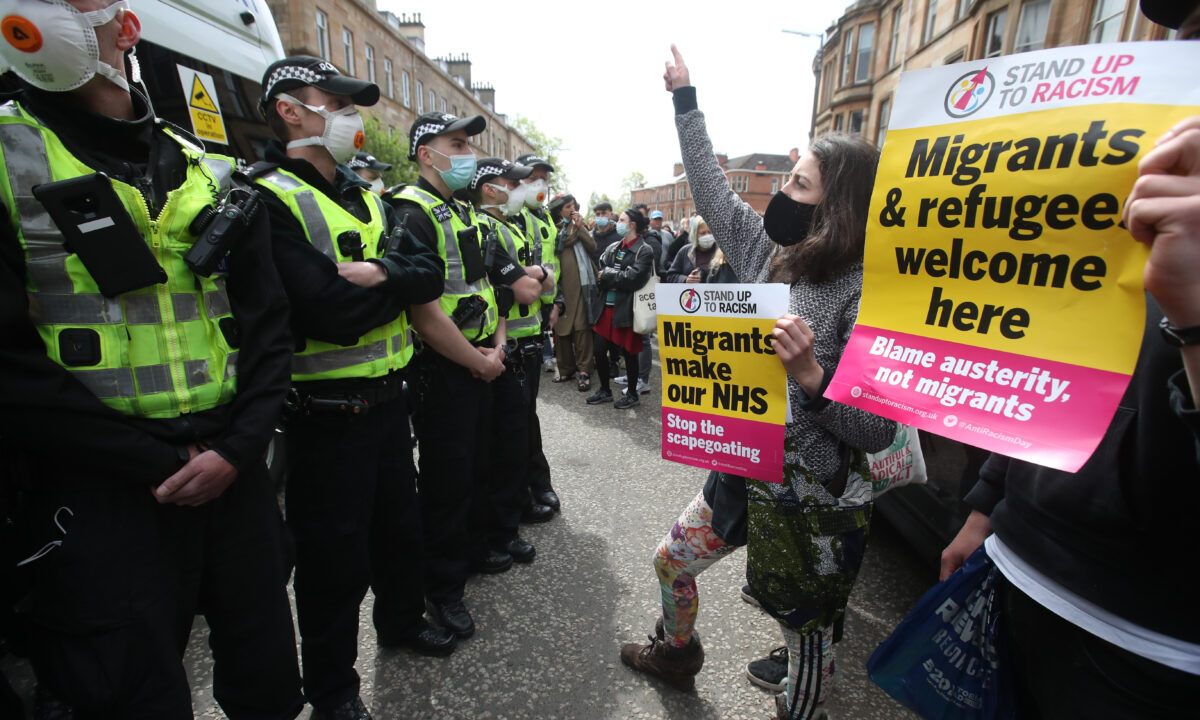 Shortly after 5 p.m., Police Scotland released a statement saying the men would be released to de-escalate the situation.
The Police said it was an "operational decision" taken after a "suitable risk assessment," in order to protect the safety of the people involved.
Updated statement on Kenmure Street, Glasgow pic.twitter.com/1ELrLVZhOg

— Police Scotland (@policescotland) May 13, 2021
It is unclear why the men were detained by the immigration enforcement, but anger was sparked that the raid happened on Eid al-Fitr, a Muslim holiday that marks the end of Ramadan.
One of the neighbours who joined the protest compared the situation to a raid on Christmas day.
Scotland's First Minister Nicola Sturgeon later said that she supported the decision of Police Scotland.
"Today's events were entirely down to @ukhomeoffice actions. @policescotland were in an invidious position—they do not assist in the removal of asylum seekers but do have a duty to protect public safety. They act independently of ministers, but I support this decision," Sturgeon wrote on Twitter.
She also accused the Home Office of creating "a dangerous and unacceptable situation."
"The Home Office needs to ask itself hard questions after today. Doing this on Eid, in the heart of our Muslim community, and in the midst of a serious COVID outbreak was staggeringly irresponsible—but the even deeper problem is an appalling asylum & immigration policy," Sturgeon wrote on Twitter.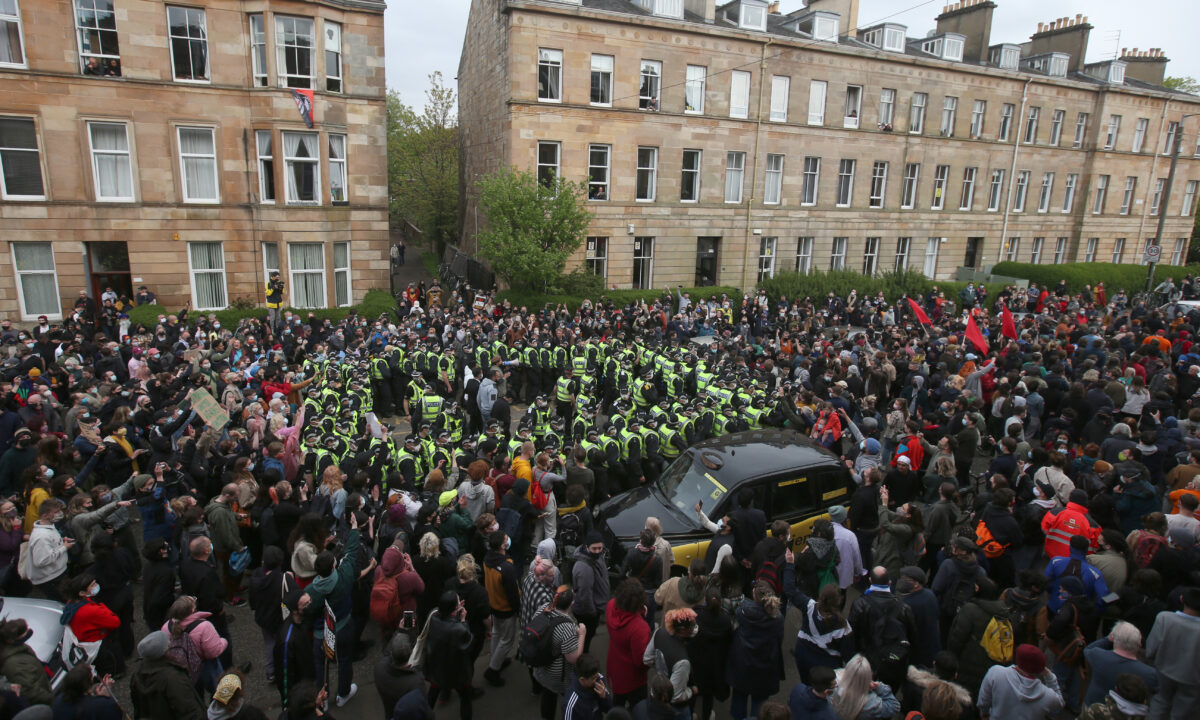 One of the released men, Lakhvir Singh, 34, from India, spoke to the PA news agency through a translator.
"I've been astonished and overwhelmed by the support I've received from the people of Glasgow," Singh said.
"At around 9.30 a.m. immigration enforcement carried out a raid and we were taken to security in the van. There were only five or six people at the time but word spread and then there were crowds of hundreds," he said.
"We are so grateful for the support."
The Epoch Times has reached out to the Home Office for comment.
PA contributed to this report.