The scientist who first detected the new strain of the Omicron coronavirus variant said on Dec. 3 that he's concerned about how quickly it appears to have accumulated its unusual pattern of mutations.
Dr. Sikhulile Moyo, a director for the Botswana Harvard HIV Reference Laboratory and a research fellow at Harvard T.H. Chan School of Public Health, said the speed at which Omicron is mutating also raises further questions about how it evolved and just how transmissible it may be.
In a briefing first reported by Bloomberg, Moyo said that viruses don't typically accumulate mutations in a single step but that a lack of adequate sequencing of the coronavirus has made it difficult for scientists to understand just how early the new variant developed.
"We are still trying to understand how so many mutations arose for Omicron in a short space of time," Moyo said. "If you look at the previous lineages, if you look at Alpha, if you look at Beta, you can see that the mutations accumulated over time."
The emergence of Omicron has set public health officials on edge, with a number of countries reimposing travel bans and other restrictions in response.
Meanwhile, researchers have been trying to understand the nature of the new variant's emergence, how transmissible it could potentially be, and whether it is a milder variant than the Alpha or Delta strains, the latter of which emerged earlier this year as the dominant strain.
In a preliminary study published on Dec. 3, researchers led by Venky Soundararajan of nference, a Massachusetts-based firm that analyzes biomedical information, said that one of Omicron's dozens of mutations likely arose when the variant picked up a bit of genetic material from another virus, possibly one that causes the common cold, potentially making the new strain more transmissible yet milder in severity.
The researchers put forward the hypothesis that the insertion mutation may have developed in a person simultaneously infected with SARS-CoV-2, also known as the CCP virus, and the HCoV-229E coronavirus, which can cause the common cold.
But with competing hypotheses that Omicron may have spent some time evolving in an animal host, the researchers said more study is needed to confirm the origins of Omicron's mutations and their effects on function and transmissibility.
Another theory is that the strain developed in an individual with advanced HIV in whom the COVID-19 infection persisted for more than 200 days, however, Moyo said that there is no evidence to support this as of yet.
The doctor said that when he first sequenced the sample of the new variant, it most closely resembled B.1.1.263, which is known as the UAE lineage and was first detected in early April 2020. But after looking more closely at that variant, Moyo said he saw that the strain had fewer mutations and so ruled out that they were similar.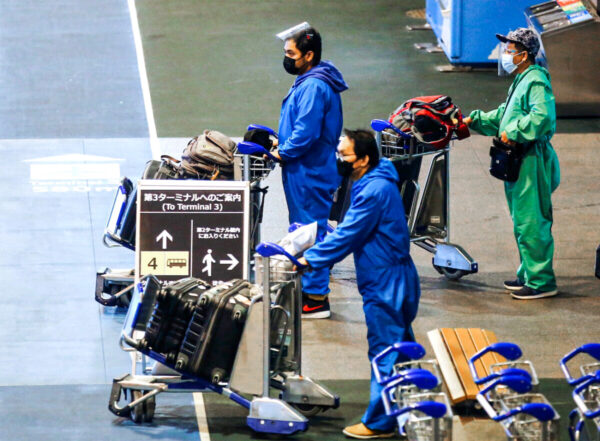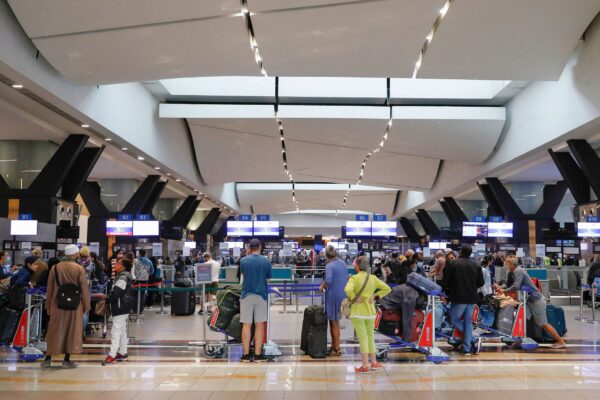 Moyo and his team shared their findings in an international database on Nov. 23, he said, and just hours later, a separate group in South Africa reported similar findings. Another group of researchers in Hong Kong also reported similar findings shortly after.
Moyo said he initially believed the new Omicron variant would be a weak virus with minimal side effects, but owing to its ability to replicate quickly and evade parts of the immune system, the risk of reinfection is much higher.
To date, more than 20 cases of Omicron have been reported in the United States, while worldwide, no deaths associated with the new variant have been reported.
"We hope that as data is coming in, people are going back to their freezers and they are pulling out old samples," Moyo said. "Some scientists have done just that and have found that the Omicron lineage was already circulating as early as October."
Meanwhile, the World Health Organization's (WHO) chief scientist said on Dec. 3 that the new Omicron variant could displace the Delta variant as the dominant strain but that it isn't yet clear whether it is milder than other CCP virus variants.
"It is possible that it could become [the] dominant variant," Soumya Swaminathan said during a Reuters event, adding that it's impossible for scientists to make that prediction. The Delta variant, she said, currently accounts for 99 percent of COVID-19 cases around the world.
"How worried should we be? We need to be prepared and cautious, not panic, because we're in a different situation to a year ago," Swaminathan said.
But Swaminathan told Reuters that there's no conclusive evidence showing Omicron is a milder variant than the Delta or Alpha strains.
"It does seem to be able to overcome some of the natural immunity from previous infection," the U.N. health agency official said. "The fact that they're not getting sick … that means the vaccines are still providing protection, and we would hope that they would continue to provide protection," she said.