A vote against hearing from additional witnesses in the Senate impeachment trial against President Donald Trump would mean a cover-up, Senate Minority Leader Chuck Schumer (D-N.Y.) claimed on Friday.
"If my Republican colleagues refuse to even consider witnesses and documents in this trial, this country is headed towards the greatest cover-up since Watergate," Schumer said during a press conference in Washington ahead of the vote.
Trump will conclude that he he can "try to cheat in his election again" and that "Congress can do nothing about it," Schumer added. "The president's acquittal will be meaningless" if no more witnesses are called, Schumer said, "because it will be the result of a sham trial."
Trump was impeached by the Democrat-controlled House for obstruction of Congress and abuse of power on Dec. 18, 2019. No House Republicans voted in favor of the articles. House impeachment managers and Trump's team each spent three days presenting arguments to senators before lawmakers submitted written questions they wanted answered.
The question-and-answer period ended late Thursday. Each side will have two hours to present arguments before the Senate votes on whether to hear from additional witnesses and seek more documents.
The House called over a dozen witnesses during the impeachment inquiry and obtained some documents to bolster their case.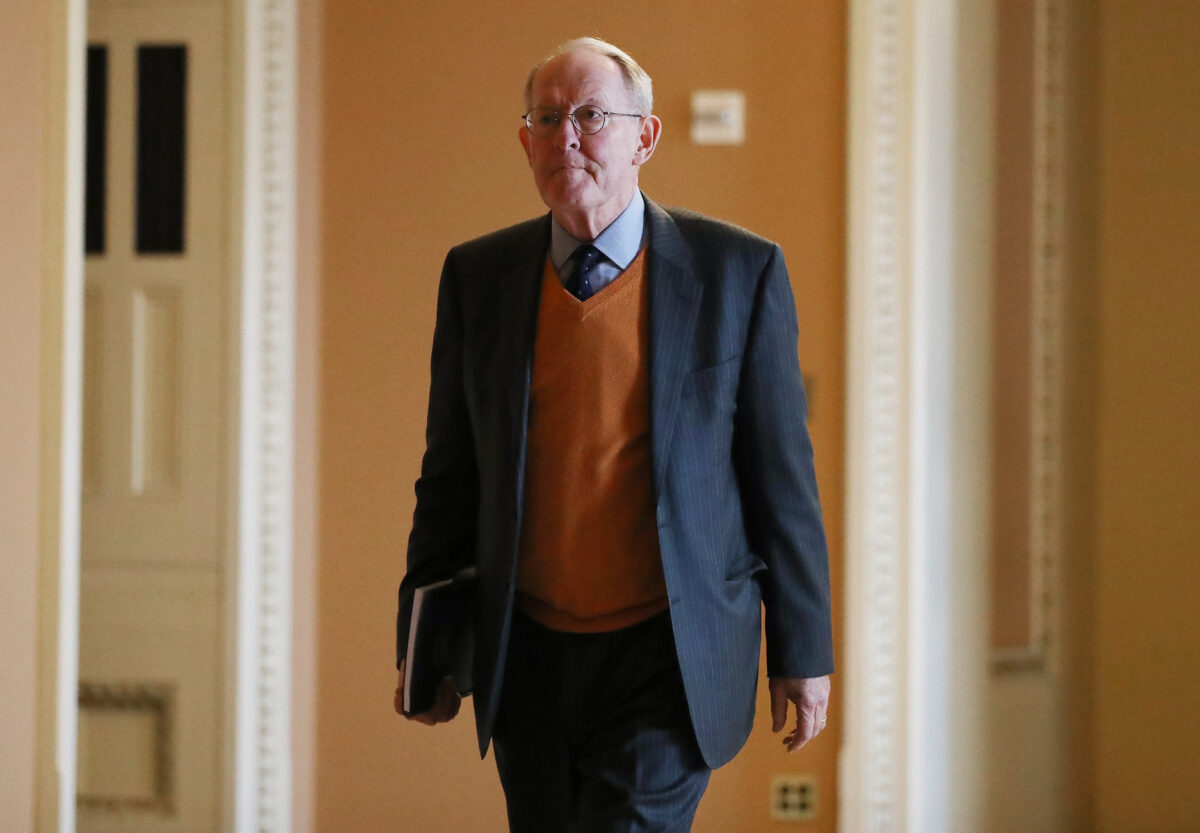 Republicans hold the Senate with a 53-47 majority. A simple majority is needed to call witnesses but Democrats have struggled to sway four senators to join them, earning commitments from only two Republicans: Sens. Mitt Romney (R-Utah) and Susan Collins (R-Maine). Sen. Lisa Murkowski (R-Alaska) was a possibility to vote for witnesses, but two other potential swing votes, Sens. Lamar Alexander (R-Tenn.) and Cory Gardner (R-Colo.), said this week they would vote against witnesses.
Democrats tried appealing to their colleagues, alternating between threats and pleas.
"This morning we are asking Senate Republicans one final time: Don't make that terrible choice. Choose our country, choose our national security, choose our Democratic institutions, and choose the rule of law," Sen. Patty Murray (D-Wash.) said at the press conference.
"We could vote to see the truth in this trial or it could come out in a few weeks or a few months," Schumer said. "And on that day, every Republican who voted to hide the truth in an impeachment trial of the president will have to answer for it."
Schumer also rejected a question about letting voters decide the 2020 election and claimed that the upcoming election "might not have a fair result." Democrats have claimed that Trump tried to interfere with the presidential election by asking Ukraine to "look into" corruption allegations against Hunter Biden and his father, Joe Biden, a Democratic presidential nominee.
Trump late Thursday said that Americans "across the political spectrum are disgusted by the Washington Democrats' Partisan Hoaxes, Witch Hunts, & Con Jobs."
"Washington Dems have spent the last 3 years trying to overturn the last election—and we will make sure they face another crushing defeat in the NEXT ELECTION," he said in a statement on Twitter. Together, we are going to win back the House, we are going to hold the Senate, & we are going to keep the White House!"