A high school in Washington state and an elementary school in Oregon were being closed over two new coronavirus cases: one in a student and one in a staff member.
Jackson High School in Mill Creek, Washington is being shut down on Monday to allow for "deep cleaning" after a student tested positive for the new coronavirus, state officials said. A teenage boy who attends the school tested positive for COVID-19, the disease caused by the new virus.
"In all schools, custodians have been instructed to make cleaning touchpoints a high priority, verify each classroom is equipped with a cleaner for wiping down surfaces such as desks and tables and stock additional gloves and cleaning products," Dr. Ian Saltzman, the superintendent of Everett Public Schools, told parents and students in a letter.
"Hand sanitizing stations have been ordered for each of our school cafeterias and other frequently visited locations such as school offices."
Another high school in the area, Bothell High School, was closed on Thursday and Friday over concerns a family member of a staffer had the new virus but a test later came back as negative. An elementary school in Oregon, Forest Hills Elementary, was being closed after a staff member tested positive, state officials said.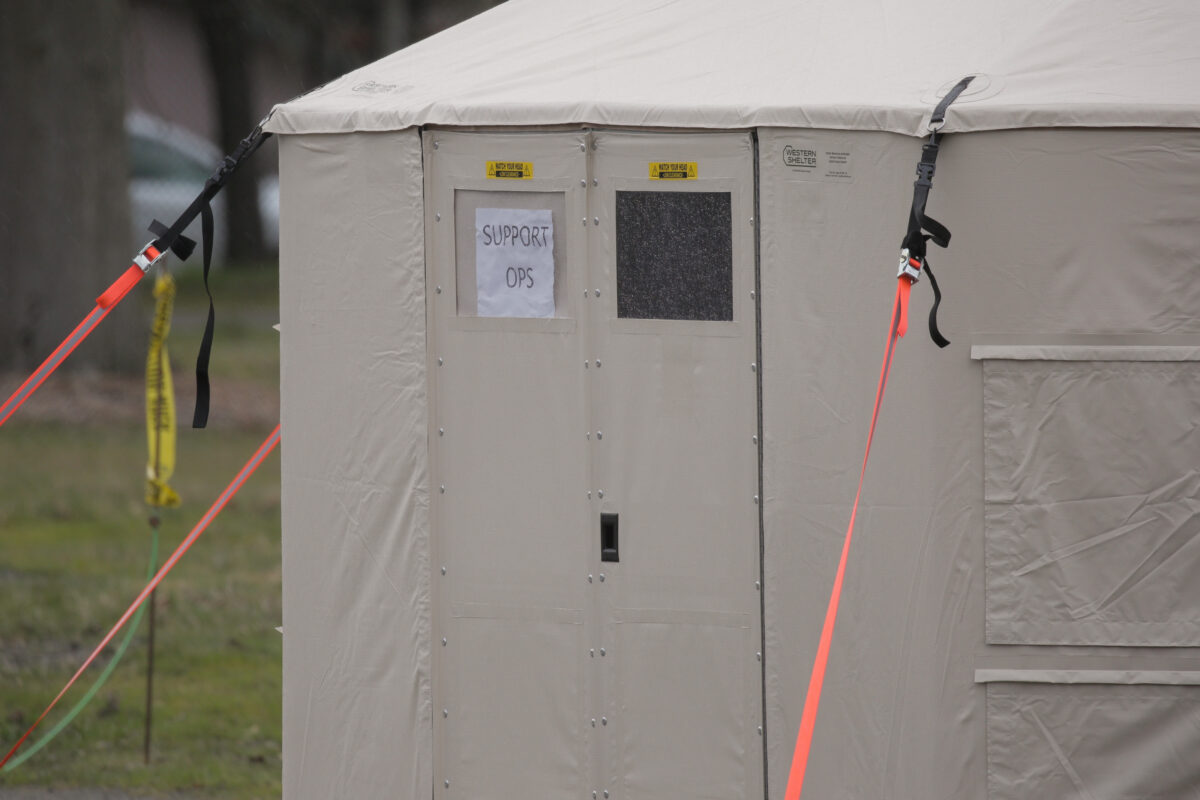 The Lake Oswego School District said the school will be closed through March 3 to allow cleaning. All other schools in the district will be open on Monday.
A federal official warned earlier this week that Americans should plan for schools to close as part of efforts to contain the spread of the new virus.
The student in Washington, a teenage boy who has no travel history, is classified as a "presumptive positive" after being tested by state officials. Federal officials are confirming the test but the case is being treated as confirmed.
The student started showing symptoms including a fever on Monday, Dr. Chris Spitters, interim health officer for the Snohomish Health District, said at a press conference on Friday night. The student traveled to Seattle Children's North Clinic and another clinic.
The last day he attended class was before the onset of symptoms, officials said. He was on campus to try to attend classes on Friday but the test results came back and he was told to go home, Spitters said.
The students who came into contact with the boy were notified and will remain at home for 14 days as the Snohomish Health District monitors them for symptoms of COVID-19.
The student also has a sibling at Gateway Middle School who is not showing symptoms but is being tested and will remain in quarantine until the test results come back. Other family members of the student are also quarantined, Everett Public Schools said.
Spitters said at the press conference in Shoreline that the student is isolated at home and "doing well." The student probably became infected from someone who had the new disease but only had mild symptoms and didn't seek care, he said.

Officials also aren't sure how the adult patient in Washington County, Oregon, became infected. The person, whose age or gender weren't disclosed, is in isolation at Kaiser Permanente Westside Medical Center in Hillsboro.
"It's too soon to say what impact this case has on family, friends, coworkers or the Lake Oswego School District and other members of the community. Contact tracing is our top priority right now. We'll notify the public as soon as we receive any information about potential exposures," Pat Allen, director of the Oregon Health Authority, said at a press conference.
According to the Centers of Disease Control and Prevention, the new virus spreads primarily from person-to-person. The virus spreads between people who are in close contact with one another (within about 6 feet) through respiratory droplets produced when an infected person coughs or sneezes. The droplets can land in the mouths or noses of people who are nearby or possibly be inhaled into the lungs.
Patients who become infected can see mild symptoms while others experience more severe symptoms. The disease can cause death. Those who die are primarily older people or those with underlying health conditions, according to international health experts.
Ways to avoid getting the virus include washing hands frequently, staying away from sick people, and not touching one's face with unwashed hands.
People should also avoid crowds, Washington state health officials said, and plan for schools to close and look into teleworking options.