A school nurse in Jackson, Tennessee, is credited with saving a boy's life.
Carrie Stephenson, who works at West Bemis Middle School as a nurse, was called to the school's hallway to see Isaiah Griffin, a seventh-grade student, vomiting, NWCN-TV reported on Wednesday.
She said his vomit didn't appear normal and his eyes rolled back into his head as he drifted and swayed in and out of consciousness.
"I honestly thought he was fixin' to die," Stephenson told the station.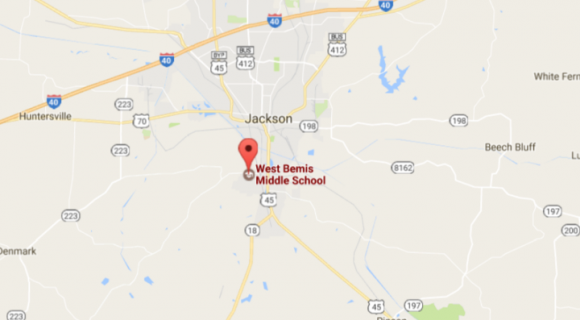 She insisted to other officials that he be taken to a nearby hospital. He was flown to Le Bonheur hospital.
It was later revealed that Griffin, who recently turned 14, was having a stroke. "There's always a second chance," Griffin told WTVM-TV. "All I remember is waking up with tubes in my mouth and lots of stuff going on," Griffin said of the incident.
For her part, Stephenson said she's not a hero—just simply doing her job.
"I would just consider myself an every day nurse, that I would hope any nurse would do," Stephenson said.
According to the National Stroke Association, a pediatric stroke is among the top 10 causes of child deaths in the United States.
The chance of of a child between the age of 1 and 18 years old having a stroke are about 11 in 100,000, or 0.00011 percent. "It's a myth that only older adults have strokes. Stroke can happen to anyone at any time, including teenagers, children, newborns, and unborn babies. The risk of stroke in children is greatest in the first year of life and during the period of right before birth to right after birth. Stroke remains among the top 10 causes of death in children," the website says.
(H/T – IJR.com)