A British school crossing patrol warden was told to stop high-fiving children by local authority bosses because it could be "construed as grooming."
He quit.
The story went viral, making the national TV news, and shocking pupils and parents who gave fond farewells. However, the 77-year-old was offered a new job—in which he can high-five to his heart's content.
Bryan Broom had worked for nearly 20 years as a lollipop man (a British term for crossing guard), helping children get safely to school in the northeastern city of Hull, England.
After a number of complaints about his habit of high-fiving the children of Kirk Ella St Andrew's Primary School, however, the local council warned him to stop.
Not wanting to live under the yoke of "political correctness" however, he decided to quit on Feb. 8—only to be offered another job by a local business owner.
Broom later revealed to local newspaper the Hull Daily Mail why he had quit, despite the complaints against him not being upheld.
"I used to high-five the kids until I was told it could be construed as grooming—that is what the council told me."
"If I carried on I would feel so frustrated that I would have to watch my Ps and Qs all the time."
"I wouldn't know how to talk to people because I am a rather outgoing person."
Broom said he was thankful for the support he received from many well-wishers.
"This political correctness has been perpetuated by a small minority of people and in the last couple of days, the majority has proved to me that Mr and Mrs Ordinary are wonderful people and they don't want this political correctness."
Geri McLeod-Pratt, 46, told the Hull Daily Mail: "I think it's pathetic and I just think the world is going crazy.
"Some people are oversensitive and have no sense of humor and I just think it's a real shame."
"When Bryan told me I was so upset for him because he is a lovely man."
The council confirmed that there had been "a number of complaints"  about Mr. Broom.  "These complaints were investigated but not upheld. Mr. Broom is choosing to leave of his own accord and we wish him well in the future," said the council in a widely reported statement.
One of the parents who complained told the Hull Daily Mail why he had complained.
Mr. Thompson said: "Bryan used the lollipop stick to tap our child on his head whilst crossing at the designated patrol site."
"Because of that it got to the point that he didn't want to cross where Bryan was.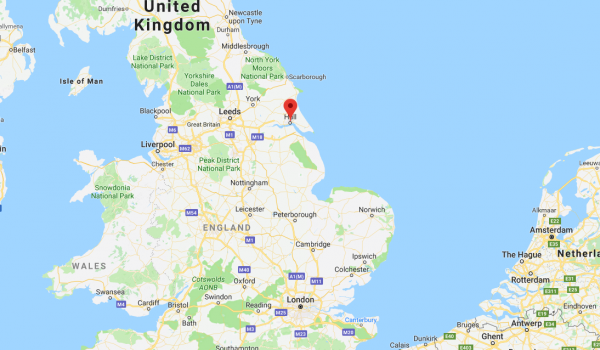 Mr. Thompson, who worked in a "safety critical managerial role for 18 years," said he was glad Broom had resigned.
"He should be focused on watching the road. He shouldn't be high-fiving people and using his stick to bash people on the head."
"He is on a busy junction and that is what I wanted East Riding Council to address."
But Broom was quickly offered a new job over social media by the owner of a local car wash, Jonathan Wray, the Hull Daily Mail reported.
"You can high five as many of my customers as you like, laugh and joke with them, and make them smile," wrote Wray on the Daily Mail facebook page. "I'm sure the locals would love to see you out and about."
Local authorities in Manchester recently also intervened to stop a lollipop man high-fiving children, according to the Metro, texting parents to ask them to stop their children from high-fiving 83-year-old Colin Spencer on the way to school, as it is causing a "disruption."
Spencer told the Metro: "I've been doing it for 14 years. It's not brain surgery, that's what I told my manager.
"But she was telling me how I need to hold my stick and that I mustn't high-five the kids because it's too much of a disruption."
"I can try to explain to the older ones that the council won't let me, but the little ones wouldn't understand."
Recommended Video:
Brothers Step in When They See Man Harassing Two Teen Girls on New York Subway