House impeachment manager Rep. Adam Schiff (D-Calif.) said there is nothing Democrats could have done differently in the impeachment process.
"Look, there's nothing that I can see that we could have done differently, because as the senators have already admitted, we've proved our case. We proved our case," Schiff told CBS News' "Face the Nation."
He made the comment ahead of the Senate's likely vote to acquit President Donald Trump after the Senate rejected calling witnesses on Jan. 31. Senate Majority Leader Mitch McConnell (R-Ky.) has said the trial will last until next week.
"Now, the president's lawyers have said time and again, I think hoping through sheer repetition to make something true that is in fact untrue, that the process in this impeachment was different than in Nixon and Clinton," Schiff said.
"In fact, the president had the same due process rights, which he did not avail himself of in this process as in the prior ones."
The president's defense attorneys and some Republicans in Congress have argued that House Democrats should have issued subpoenas to witnesses they wanted during their impeachment inquiry in 2019. That would have included John Bolton, Trump's former national security adviser, who is slated to release a book that alleges Trump told him about a link between a freeze on military aid to Ukraine and investigations of the Bidens, according to a report by The New York Times last week.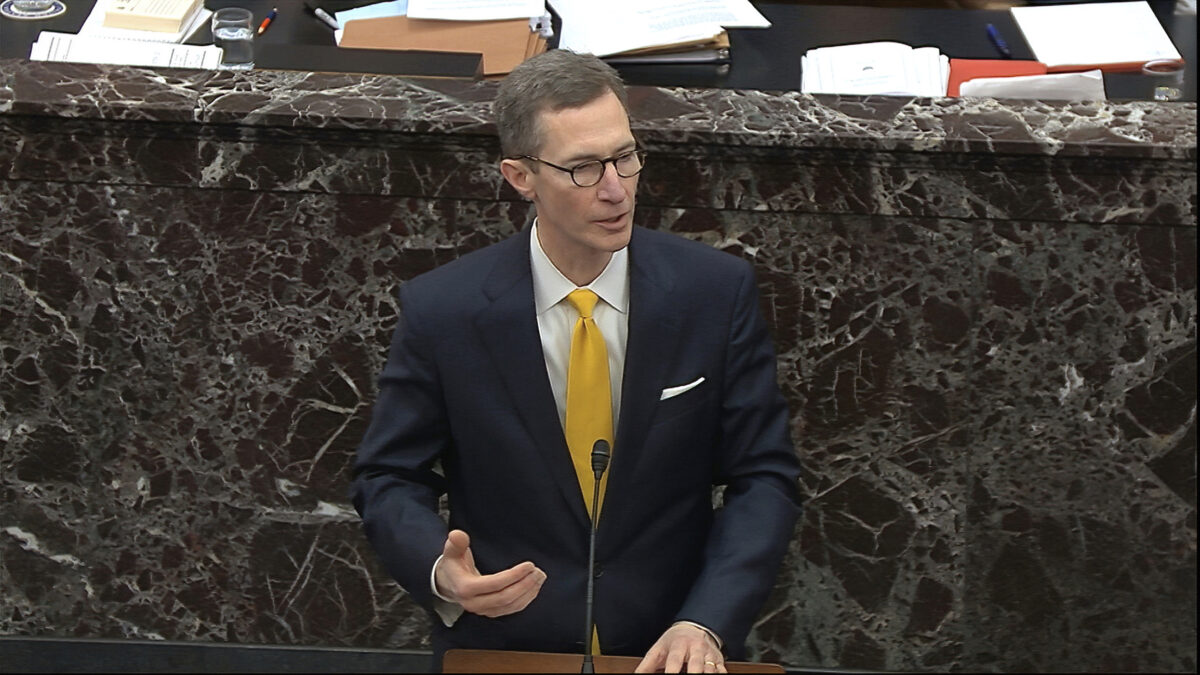 "I don't want to comment at this point what our plans may or may not be with respect to John Bolton," Schiff, the lead impeachment manager, said in the CBS interview.
Schiff also dismissed statements that were made by potential swing-vote Republican senators, including Sen. Lisa Murkowski (R-Alaska), who announced Jan. 31 that she would vote against calling witnesses. She decried the extremely polarized political climate in Washington, saying the partisan impeachment case should be ended quickly to prevent any further damage.
"They're not mere spectators here," Schiff said of Murkowski and other Republicans.
Murkowski also said the House impeachment managers' case against Trump was rushed and flawed.
"We have already degraded this institution for partisan political benefit, and I will not enable those who wish to pull down another," she said on Jan. 31. "We are sadly at a low point of division in this country."
Sens. Mitt Romney (R-Utah) and Susan Collins (R-Maine) were the only Republicans to vote in favor of calling witnesses. No Democrats joined Republicans, although some Democratic senators suggested that former Vice President Joe Biden's son Hunter Biden should also be called to testify along with Bolton, which would set up a potentially messy fight in the upper chamber.
Trump was impeached by House Democrats on Dec. 18 for alleged abuse of power and obstruction of Congress over a phone call he made with Ukrainian President Volodymyr Zelensky. No Republican in the House voted in favor of the articles. Both he and Zelensky have denied there was any pressure campaign waged by the White House to investigate Trump's political rivals, as alleged by Democrats. Trump has also categorically denied the allegations contained in the Bolton book.