Saudi Arabia broke its 2-year blockade of Qatar and allowed its soccer team to directly fly over the border on Nov. 25 for a regional tournament.
The Saudi team will join the 24th biennial Arabian Gulf Cup in the Qatari capital of Doha from Nov. 26 to Dec. 8, according to The Peninsula, a daily local newspaper from Qatar.
Saudi Arabia and Bahrain had accused Qatar of supporting its adversary, the Iranian regime, and destabilizing the region by funding terrorism. Consequently, all diplomatic and trade ties were cut in June 2017.
The decision had immediately pushed Qatar into chaos and had ignited the biggest diplomatic crisis in the Gulf since the 1991 war against Iraq.
Saudi Arabia also subsequently closed its land border with its neighbor, through which the tiny Gulf nation and international travel hub imports most of its food, sparking a run on supermarkets.
Bahrain, Egypt, Saudi Arabia, and the United Arab Emirates withdrew their diplomatic staff from Qatar and regional airlines had suspended service to Doha, the nation's capital.
Following the impasse, Qatar ordered its citizens to leave Saudi Arabia, Bahrain, and the UAE in 14 days, while the three countries forbade their own citizens from entering Qatar.
Business Insider reports that the decision to let Saudi players directly fly over the border on Monday for the eight-nation tournament indicates that tensions could be easing. In the past few years, Saudis have played soccer in Qatar but always entered the peninsular nation through Kuwait or Muscat, Oman because of the land and the air blockade.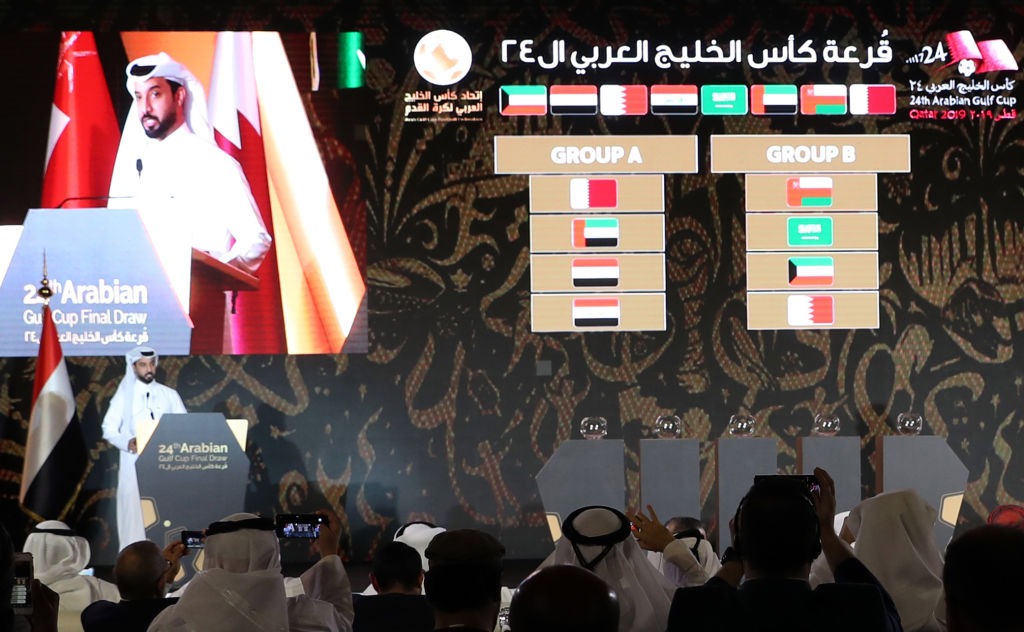 It is a crime in the UAE to politically sympathize with Qatar and can lead to imprisonment for 3-15 years and a minimum fine of $136,000.
Qatar is hosting the 2022 World Cup and at the time of the blockade the international soccer's governing body, FIFA, had said that it was regularly in touch with the Qatari administration.
In a press release, FIFA mentioned that the 24th Gulf Cup is a five-nation tournament. However, state-funded Qatari broadcaster Al Jazeera reported that Saudi Arabia, the UAE, and Bahrain entered the draw late after changing their decision to boycott the tournament.
The three nations accepted a fresh invitation by the Arab Gulf Cup Football Federation (AGCFF) and decided to play in the tournament.
Saudi Arabia, Bahrain, and the UAE continue to impose the land, air, and sea blockade on Qatar that started in 2017, according to the Qatari state broadcaster.
Qatar has always denied the accusation of funding extremist groups. However, it remains a key patron of the Islamic Hamas movement, which rules the Gaza Strip. Western officials also have accused Qatar of allowing or even encouraging funding of Sunni extremists like al-Qaida's branch in Syria, once known as the Nusra Front.
The Associated Press contributed to this report.