Sen. Bernie Sanders (I-Vt.) said Monday that supporters of Sen. Amy Klobuchar (D-Minn.) and ex-South Bend Mayor Pete Buttigieg are welcome to vote for him.
Campaigning in Minnesota, Sanders told a rally that he's known Klobuchar for a long time and praised her as "one of the hardest workers I know."
"And as you all know, Pete's campaign was an historic campaign and a brave campaign," he said, adding that he was referring to Buttigieg being openly gay.
Sanders said he wanted to "open the door" to supporters of both former rivals.
"I know that there are political differences but I also know that virtually all of Amy's support and Pete's support understand that we have got to move toward a government that believes in justice, not greed," he said.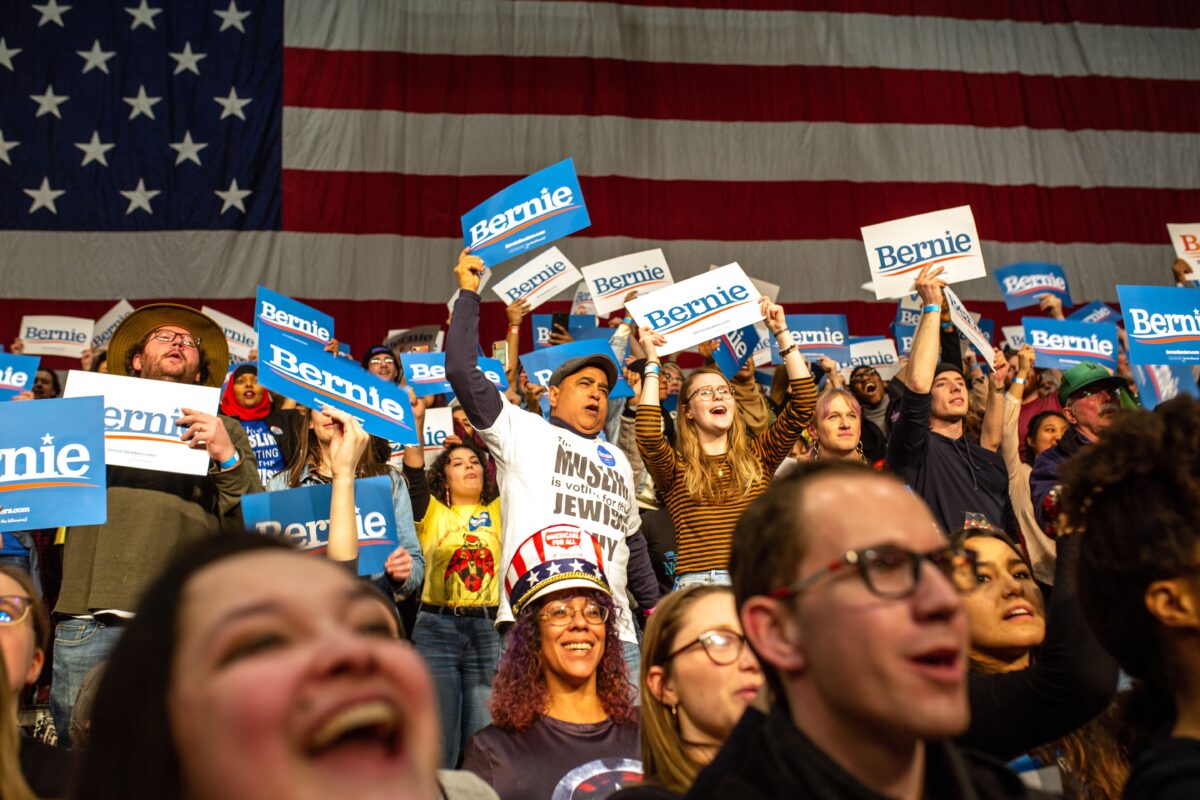 A Sanders administration would be based on "principles of economic justice, social justice, racial justice, [and] environmental justice," the senator said.
"So to all of Amy's and Pete's millions of supporters: the door is open. Come on in!"
Buttigieg, 38, and Klobuchar, 59, ended their campaigns in recent days. They both traveled to Dallas, Texas on Monday night and announced their endorsements of former Vice President Joe Biden, 78.
The former presidential candidates said they felt that Biden is the best person remaining in the field to challenge President Donald Trump. Buttigieg said Biden has a track record of delivering on issues important with his generation, including climate change and gun control, while Klobuchar said Biden could attract independents and some Republicans in addition to getting votes from Democrats.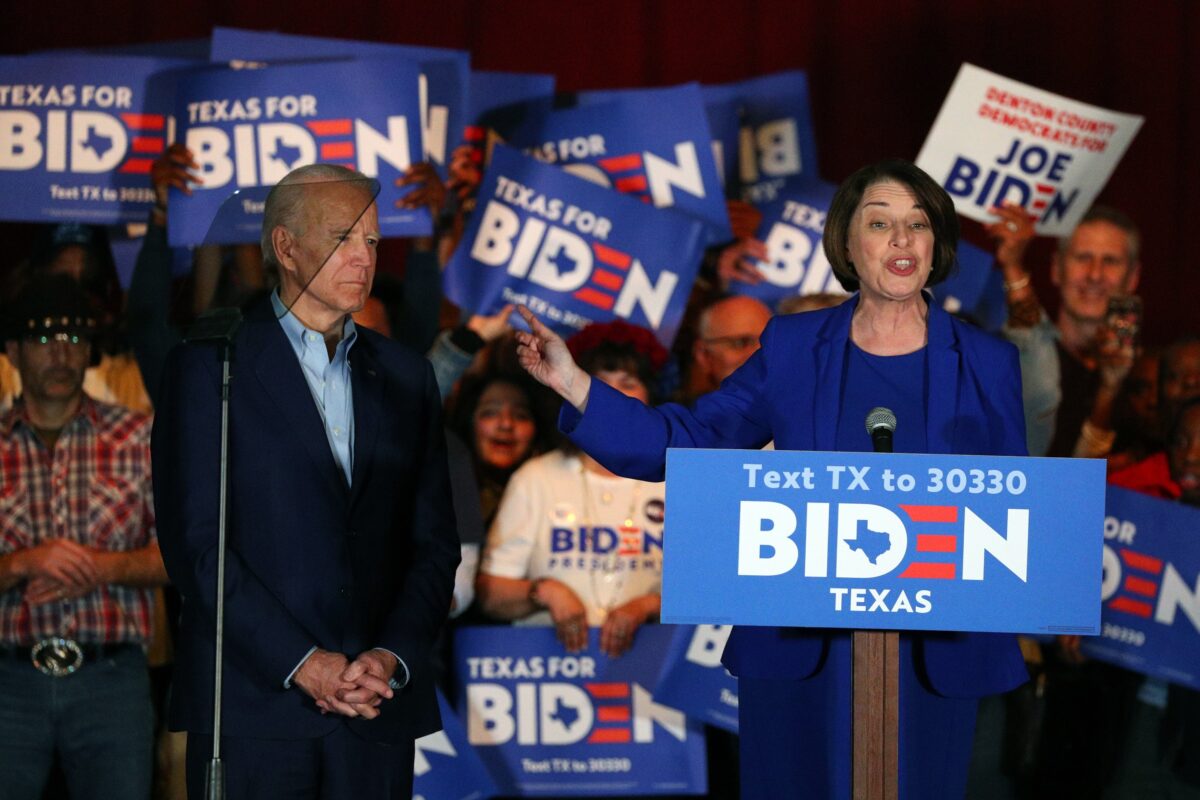 Biden said earlier Monday he promised Buttigieg a position in his administration if he wins the White House. He also called Klobuchar a "great talent."
Buttigieg and Klobuchar frequently clashed with Sanders, 78, and Sen. Elizabeth Warren (D-Mass.), 70, during primary debates, part of the friction between two wings of the Democratic party. The divide was especially apparent in the positions on healthcare. Warren and Sanders want Medicare for All, or government-run healthcare, while Buttigieg and Klobuchar—and Biden—argued for building on Obamacare, or the Affordable Care Act.
Minnesota was one of over a dozen states slated to vote on Super Tuesday, or March 3. Sanders is vying against Biden, former New York City Mayor Michael Bloomberg, 78, Warren, and Rep. Tulsi Gabbard (D-Hawaii), 38.
Rep. Ilhan Omar (D-Minn.), 38, appeared with Sanders, reiterating her endorsement and urging voters to support him.
"I don't just want us to defeat Trump, I want us to fight for a better future. And I am proud to be here to make sure that you all vote for the person who is going to make sure that we get that better future," she said.