Top Democratic presidential candidate Sen. Bernie Sanders (I-Vt.) responded for the first time to 2016 candidate Hillary Clinton's claim that no one likes Sanders.
"He was in Congress for years. He had one senator support him. Nobody likes him, nobody wants to work with him, he got nothing done. He was a career politician. It's all just baloney and I feel so bad that people got sucked into it," Clinton, who received support from Sanders when she was the Democratic nominee, said in comments published earlier in the week.
Clinton also declined to endorse Sanders and attacked his "leadership team" and "prominent supporters."
Sanders nor his campaign had responded to the comments before the candidate was asked about it during an appearance on "CBS Evening News" broadcast on Friday. Sanders declined to criticize Clinton, instead aiming his ire at President Donald Trump.
"I'm sorry for what Secretary Clinton had to say. I know she said that nobody likes me, right. I mean, this is not the kind of rhetoric that we need right now when we are trying to bring the Democratic Party together to defeat the most dangerous president in American history," he said.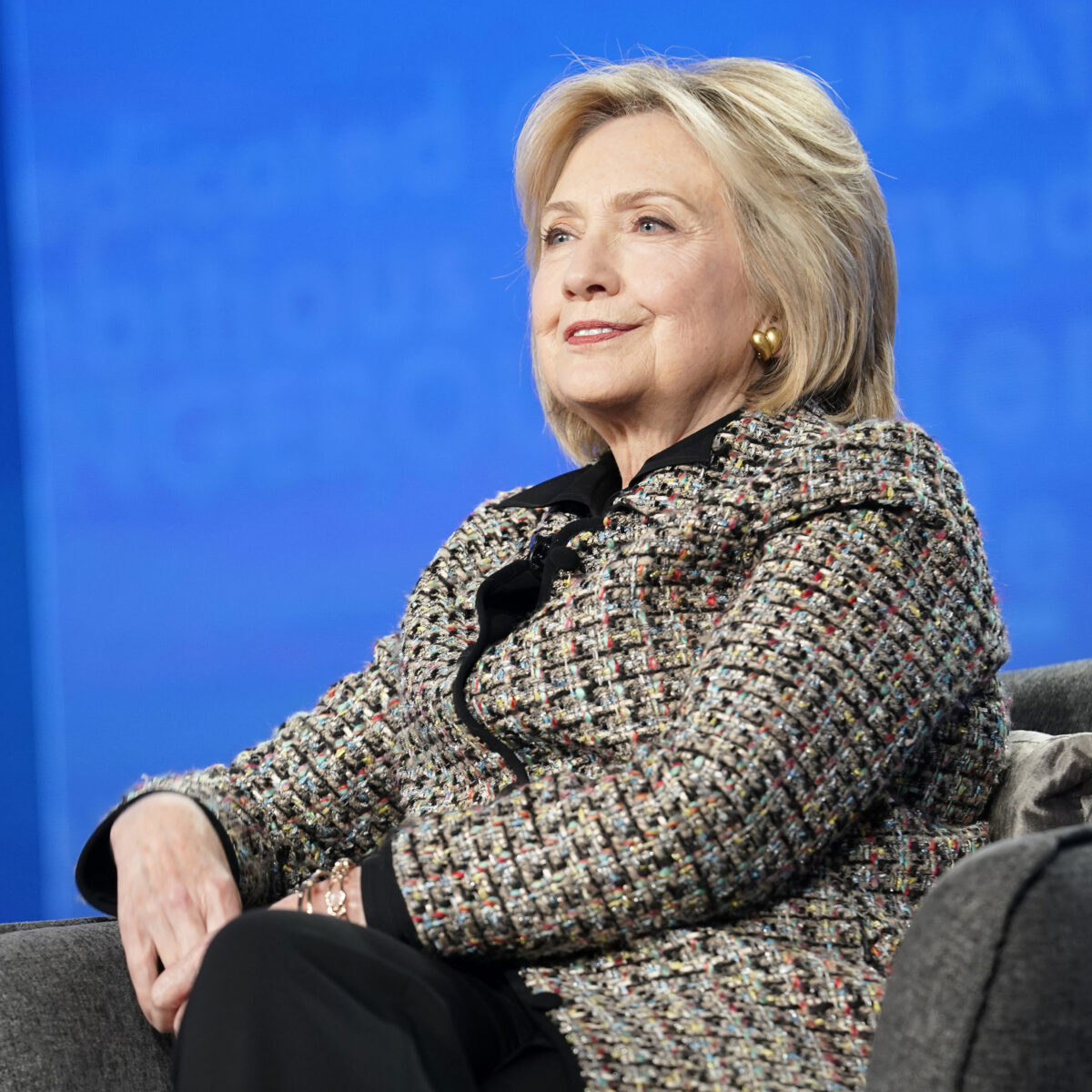 Sanders said he hadn't spoken with Clinton for "quite a while."
"What Secretary Clinton did indicate—I was glad to hear this—is that she would support the Democratic nominee. And if that's me, I look forward to her support," Sanders added.
The swipe from Clinton, who beat Sanders in the primary last election before getting support from her former rival, came as Sanders's current rivals, Sen. Elizabeth Warren (D-Mass.) and former Vice President Joe Biden, took aim at the Vermont senator in the final weeks before the first primary of the cycle.
A claim that Sanders, 78, told Warren, 70, in 2018 that a woman couldn't win the election emerged earlier in January, belied by Sanders saying decades ago that a woman should be president. Sanders vehemently denied the story on the debate stage on Jan. 14., even as Warren said the story was true.
The candidates accused each other of lying after the debate.

Biden and Sanders have grappled over the differences in their voting record on the Iraq war and how to treat Social Security, Medicare, and Medicaid.
Biden, 77, released a video on Tuesday accusing Sanders of making "dishonest" attacks related to the candidate's past comments on Social Security, prompting a rebuttal from Sanders' Twitter.
"Let's be honest, Joe. One of us fought for decades to cut Social Security, and one of us didn't," Sanders said.
Biden appeared on MSNBC Wednesday admitting that he's moved left on Social Security but turned to gun issues, saying Sanders "voted to protect gun manufacturers." He was referring to Sanders's vote for legislation in 2005 that gave manufactures immunity from civil liability.
The rivals had a brief detente on Monday when Sanders apologized to Biden for an op-ed written by a supporter. But the back-and-forth soon started back up as the top three candidates zero in ahead of the Feb. 3 Iowa caucuses.