Sen. Bernie Sanders (I-Vt.) won't accept money from former New York City Mayor Michael Bloomberg, his campaign said.
Advisers to Bloomberg, a billionaire who has a net worth north of $60 billion, said last month that the business mogul would support the Democratic presidential nominee if he doesn't win the nomination.
But Sanders's senior adviser Jeff Weaver said the campaign wouldn't accept financial help from Bloomberg if Sanders is the one to face President Donald Trump.
"It's a hard no," Weaver told NBC after the debate on Tuesday night in South Carolina.
"Bernie has said he's going to fund his presidential campaign with small-dollar contributions, and I think we can do that. I think we can raise over a billion dollars in small-dollar contributions," Weaver added.
Sanders himself said as much last week when pressed during a CNN town hall.
"There is a point at which money ceases to be significant," he said. "We will have enough money to defeat Donald Trump."
An adviser to Bloomberg, Howard Wolfson, told NBC that Bloomberg wouldn't spend money for a candidate who doesn't want his assistance.
"Bernie said he didn't want [Bloomberg's] money, so we're not going to. I don't think it would be prudent to spend on behalf of somebody who didn't want it," Wolfson said.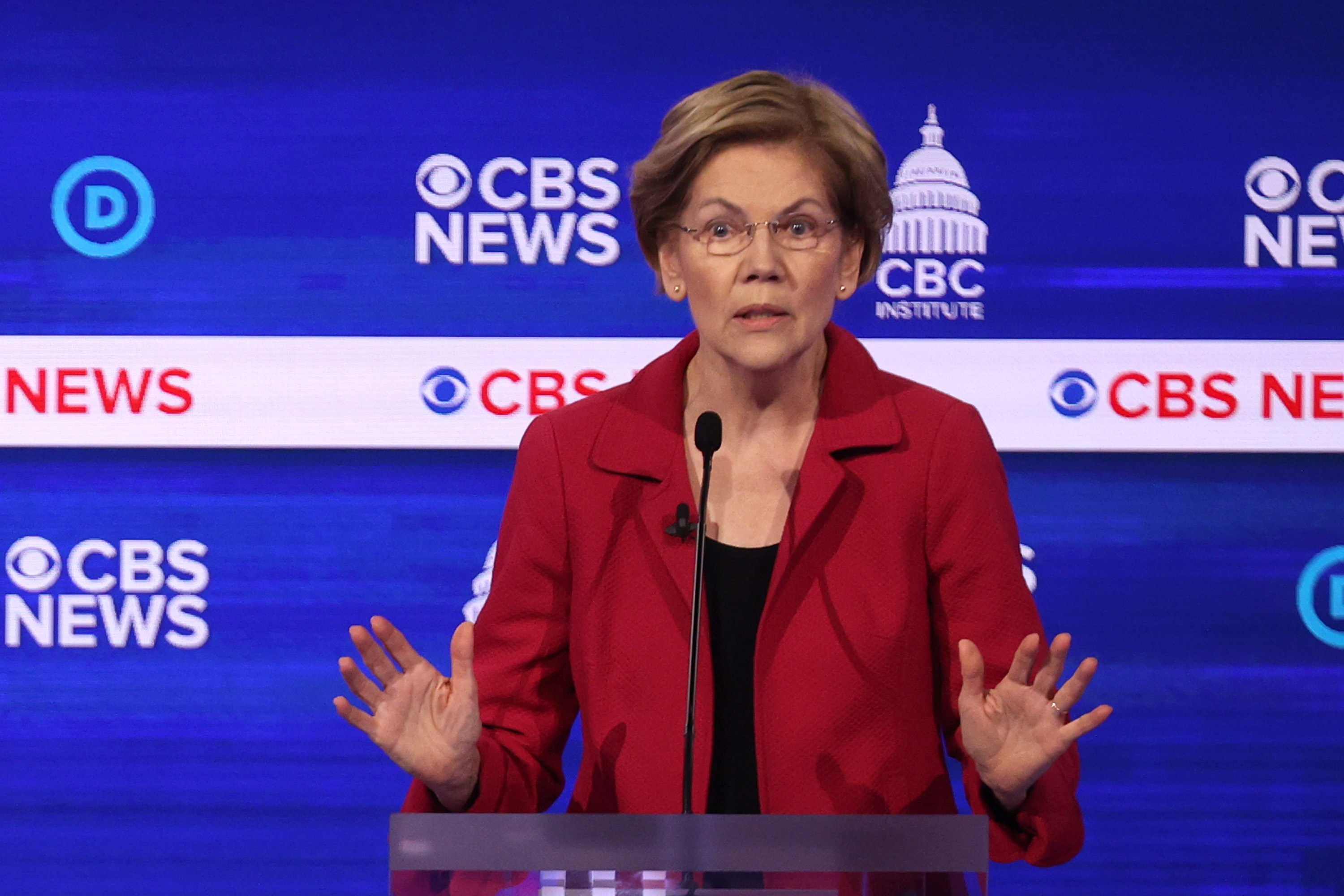 "I think everyone else has said they want the help, including Elizabeth Warren. If Elizabeth Warren is the nominee, we will do everything we can to help her. Sanders is the one candidate who said he didn't want the help."
Warren has not said whether she'll accept financial help from Bloomberg if she beats the field of Democrats. She repeatedly harangued Bloomberg during the debate, including repeatedly bringing up comments he allegedly made to female employees.
Bloomberg has already spent hundreds of millions of dollars from his fortune since announcing his bid for the presidency in late 2019. He said he'd be open to spending to help the Democratic nominee if it isn't him and has also said he'll keep some of the offices his campaign opened operational through November even if isn't the nominee.
Bloomberg and Sanders clashed again at the debate on Tuesday after going after each other at Bloomberg's first debate last week. The businessman didn't qualify for previous debates, but the Democratic National Committee axed one-half of its qualifying requirements, enabling him to make it to the stage.
"We will elect Bernie. Bernie will lose to Donald Trump. The House, the Senate, and some of the state houses will all go red," Bloomberg alleged after the debate.
Other candidates have said they'll accept funding from Bloomberg if they win the Democratic nomination.
"Sure," former South Bend Mayor Pete Buttigieg said at a CNN town hall last week.
"This is the moment to bring everybody that we can into this effort, and I promise exactly one thing in return for any contribution, which is, we're going to take that contribution and use it to go beat Donald Trump."