Sen. Bernie Sanders (I-Vt.) said he'd consider releasing a list of judges from which he'd choose a Supreme Court nominee.
Sanders, 78, is a top Democratic presidential contender. No 2020 Democrats have released Supreme Court lists.
Sanders told The New York Times that it would be too early to release a list, saying he would have to win the Democratic nomination first.
"It's not a bad idea," Sanders added. "It's a reasonable idea. My wife agrees with you. Yeah. I'll take that into consideration."
Judicial nominations play a prominent role in presidential election campaigns. Of the roughly 21 percent of voters who indicated in exit polls from the 2016 election that such nominations were the primary factor in influencing their presidential vote, 56 percent voted for President Donald Trump while 41 percent went with Democratic nominee Hillary Clinton.
Dozens of Trump's nominees sit on federal benches nationwide as he and Senate Republicans confirm them at a rapid pace, regularly celebrating the number of confirmations. And two of Trump's nominees—Justices Brett Kavanaugh and Neil Gorsuch—now sit on the Supreme Court.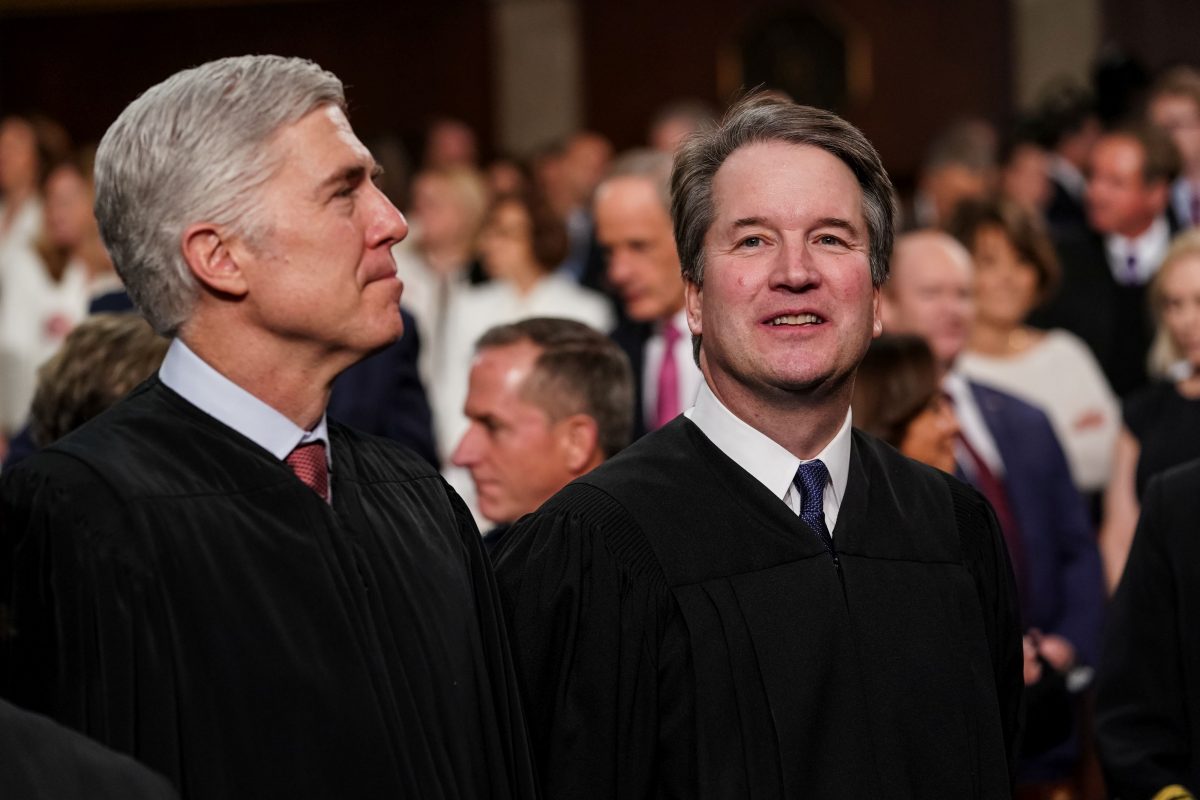 The oldest person on the Supreme Court is Justice Ruth Bader Ginsburg, who is 86. Justice Stephen Breyer, who was also appointed by President Bill Clinton, is the second-oldest at 81.
Most Democratic presidential candidates haven't spoken much about releasing lists ahead of the election. Sen. Amy Klobuchar (D-Minn.) told NPR that judicial nominations would be a priority, but that she wouldn't name any names until after the general election.
While no candidates have yet to publish lists, in 2019, the progressive Demand Justice group published a "shortlist" of 32 lawyers it said would be good nominees for the nation's highest court.
"In 2016, Donald Trump released a shortlist of possible Supreme Court picks, and it succeeded in rallying conservative voters to his side. In 2020, the Democratic candidates running for president should also state what kind of justices they would appoint," the group stated.
"Doing so would show their commitment to the Supreme Court as an issue and draw a clear line in the sand about what is at stake in the coming election."
"If we want to restore balance to our courts, we need to stop shying away from the fight for them and instead give progressives something to fight for: judges who have been bold, progressive champions who have been on the front lines advancing the law for our values," Christopher Kang, Demand Justice's chief counsel, added in a statement.
The Demand Justice shortlist includes California Attorney General Xavier Becerra, North Carolina Supreme Court Justice Anita Earls, and Philadelphia District Attorney Lawrence Krasner. Only four already sit on the federal bench.