Sen. Bernie Sanders (I-Vt.) on Tuesday announced he will oppose the nomination of Dr. Robert Califf to head the Food and Drug Administration (FDA).
Sanders, a nominal independent who caucuses with Democrats, joins Sen. Joe Manchin (D-W.Va.) in opposing Califf, who President Joe Biden nominated to head the FDA last month.
In the 50–50 Senate, that means Califf would need support from at least two Republicans to win the job.
During a nomination hearing on Capitol Hill, Sanders noted that 9 out of the last 10 FDA commissioners have gone on to work for the pharmaceutical industry or to serve on a drug company's board of directors.
"Unfortunately, Dr. Califf, you are not the exception to that rule. Since you left the FDA in 2017, you have made several hundred thousand dollars from pharmaceutical companies and have received consulting fees from" multiple drug companies, Sanders said.
Additionally, a disclosure form submitted to the Senate showed Califf owns millions of dollars in stock in major pharmaceutical companies.
"At a time when the American people are outraged by the high cost of prescription drugs, deeply disturbed about what happened with Perdue and oxycontin, what kind of comfort can you give to the American people when you have been so closely tied to the pharmaceutical industry yourself? How are they going to believe you're going to be an independent and strong voice against this enormously powerful special interest?" Sanders wondered.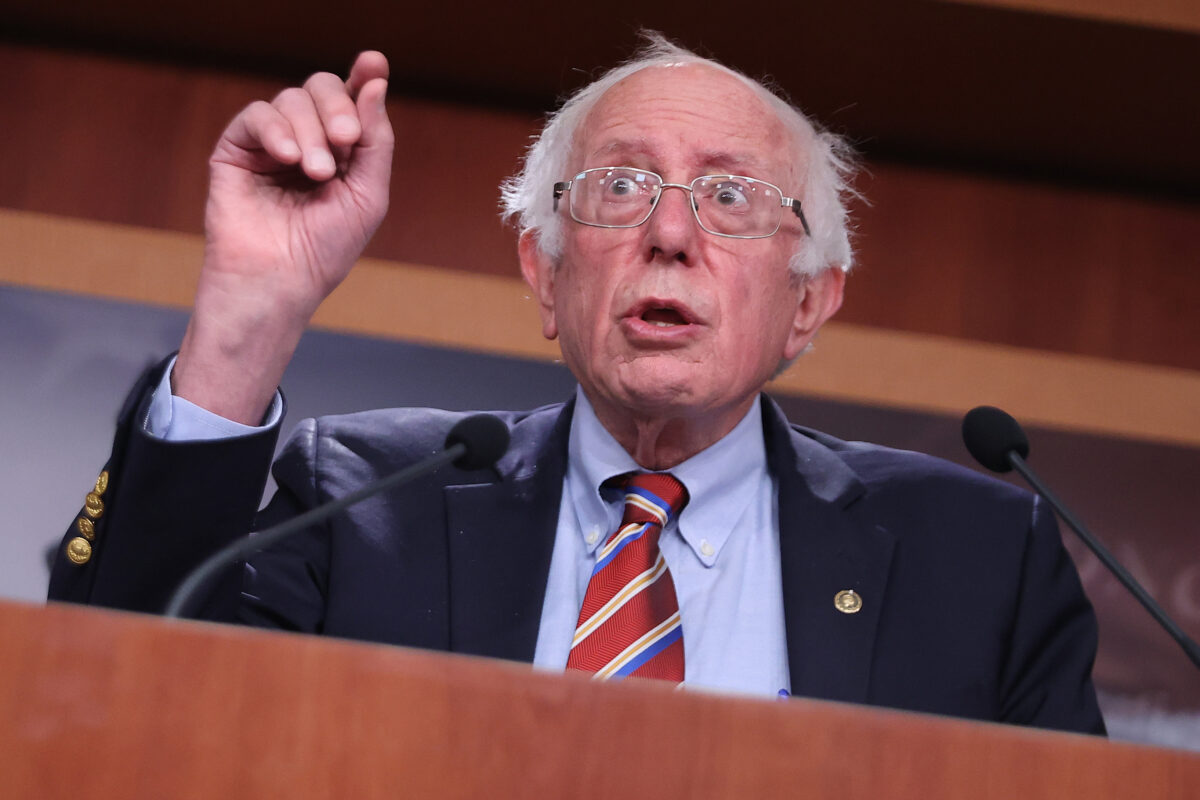 Califf said he appreciated the senator's concerns and believes drugs cost too much. He also said he has a history of being an independent voice and that he signed the Biden administration's ethics pledge.
Sanders wasn't satisfied with the answer.
"Dr. Califf is not the leader Americans need at the FDA and I will oppose his nomination," he said in a statement after the hearing.
Califf, who was an FDA commissioner during the Obama administration, also drew opposition from Manchin, who voted against him in 2016.
"I have made it abundantly clear that correcting the culture at the FDA is critical to changing the tide of the opioid epidemic. Instead, Dr. Califf's nomination and his significant ties to the pharmaceutical industry take us backwards not forward," Manchin said in an earlier statement.
At least one Republican, though, has pledged support for the nominee.
"I believe you bring a unique skillset at a pivotal time in global innovation," Sen. Richard Burr (R-N.C.), the ranking member on the Senate Health Committee, said at the end of the hearing.
Sen. Patty Murray (D-Wash.), the chairwoman of the panel, also said she will vote for Califf.
A vote isn't scheduled yet.
Califf during the hearing described himself as an "evidence-based person" who has little to gain from becoming commissioner again.