Democratic voters in California are leaning more toward South Bend, Indiana, Mayor Pete Buttigieg and Sen. Bernie Sanders (I-Vt.), while Sen. Elizabeth Warren (D-Mass.) and former Vice President Joe Biden lost ground, according to the results of a new poll.
Sanders leads with 24 percent support, a jump from 19 percent in a September poll, while Buttigieg was in fourth with 12 percent, doubling his support in the newest survey by the UC Berkeley Institute of Governmental Studies (IGS). Warren slipped to 22 percent from 29 percent, and Biden dropped to 14 percent from 20 percent.
Sen. Kamala Harris (D-Calif.) rounded out the top five at 7 percent. The poll was conducted before she dropped out of the race on Dec. 3.
"The race is really unusually fluid," Mark DiCamillo, director of the Berkeley IGS, told the Los Angeles Times. "Voters are struggling and not sticking with their candidates. They are moving around from candidate to candidate."
Just 15 percent of respondents said they had a positive impression of Michael Bloomberg, the billionaire former New York City mayor, who recently announced his bid for the party's nomination. About 40 percent of respondents said they viewed him negatively.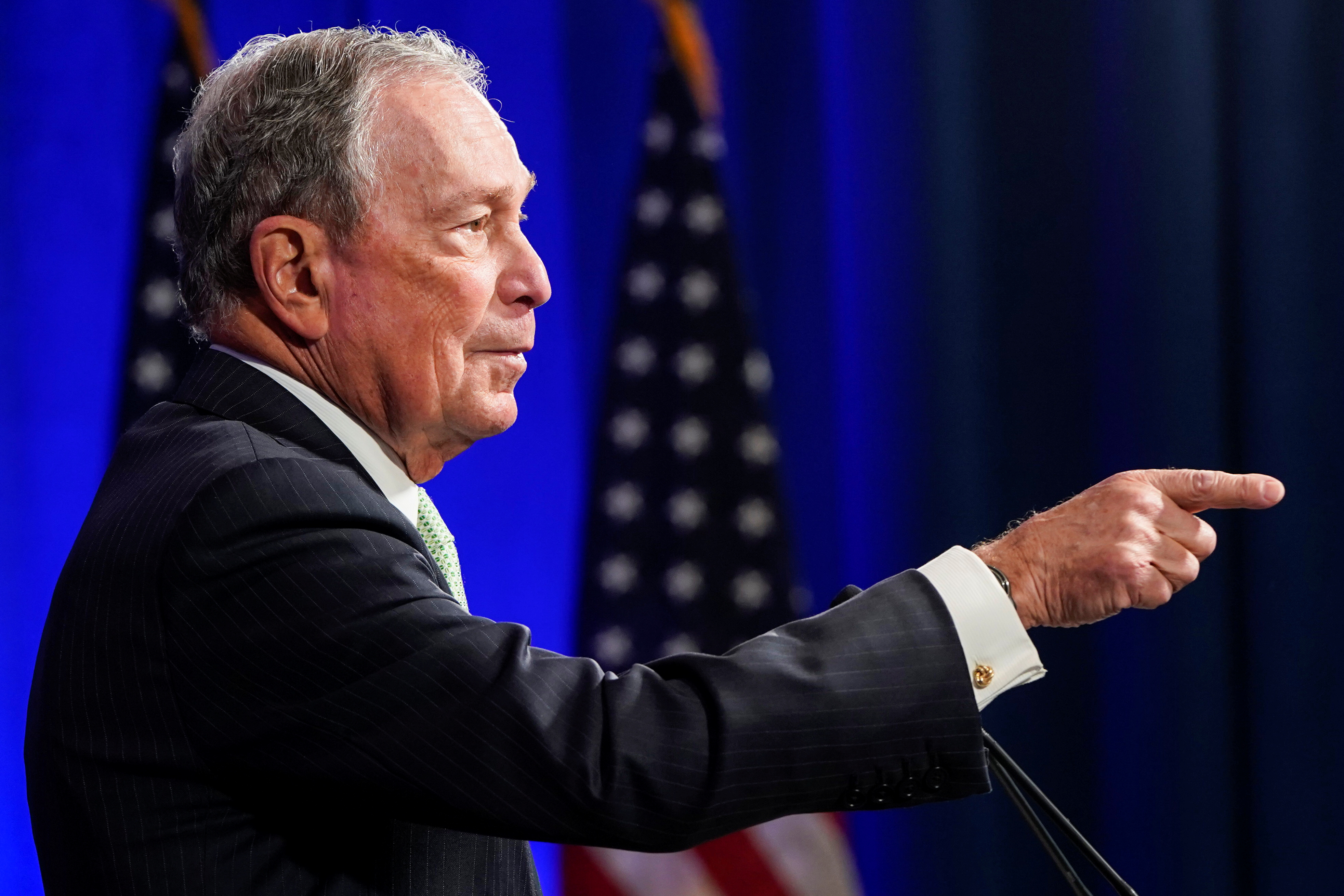 "That's a hole he's going to have to dig out of and reintroduce himself to voters," said DiCamillo. "It's going to be tough."
Only 8 percent of respondents said they were mulling a vote for Bloomberg. California billionaire Tom Steyer, who has also poured millions into the race, was chosen by just 1 percent of respondents as their first choice.
The poll was conducted online in English and Spanish from Nov. 21 to Nov. 27 among 1,694 California residents who will likely vote in the March 3, 2020, Democratic presidential primary. The survey has a plus-minus margin of error of 4 percentage points.
While nationwide polls and surveys in South Carolina and Nevada show Biden with a strong lead, surveys in a number of other states show he's not a shoo-in as the Democratic nominee.
Respondents to surveys in the early voting state of Iowa have shown the most support for Buttigieg most recently, with the other three not far behind. Biden is currently on an eight-day tour of Iowa.
In New Hampshire, polls have shown Buttigieg, Sanders, and Warren leading at different times.
California's primary is part of the so-called Super Tuesday, which sees about a dozen states voting in primaries and caucuses. California has seen several different polling frontrunners, according to polls, while Biden has led in Texas, and Warren and Biden have topped polls in Massachusetts.