Commentary
According to the British government, between four and sixteen allegations of "mistreatment and torture" against British nationals in Hong Kong occurred since December 2019. Before that, only a single case in 2017 had been recorded against a Briton. This alone merits an increase in Magnitsky human rights sanctions against Hong Kong officials, and their families.
However, cases of mistreatment against others in Hong Kong are a much more serious problem. Last year, a human rights group released a report of 45 testimonies of torture at the hands of Hong Kong police, including "severe assault, excessive use of force, sexual harassment, verbal humiliation, threats of violence, and delayed access to medical or legal assistance while under police control," according to the Hong Kong Free Press.
There are similar allegations from Pakistanis, Thais, and other non-Europeans. "Detainees have complained about ill-treatment by the guards who had allegedly subjected them to verbal and psychological abuse, and had not provided them with a hygienic environment during detention," Anna Tsui of a detainee rights group told the South China Morning Post.
Detainee abuse is so bad in Hong Kong that in 2020, inmates of the Tuen Mun center went on hunger strike. All of these cases of human rights abuse of defenseless detainees merit increased Magnitsky sanctions against the officials responsible.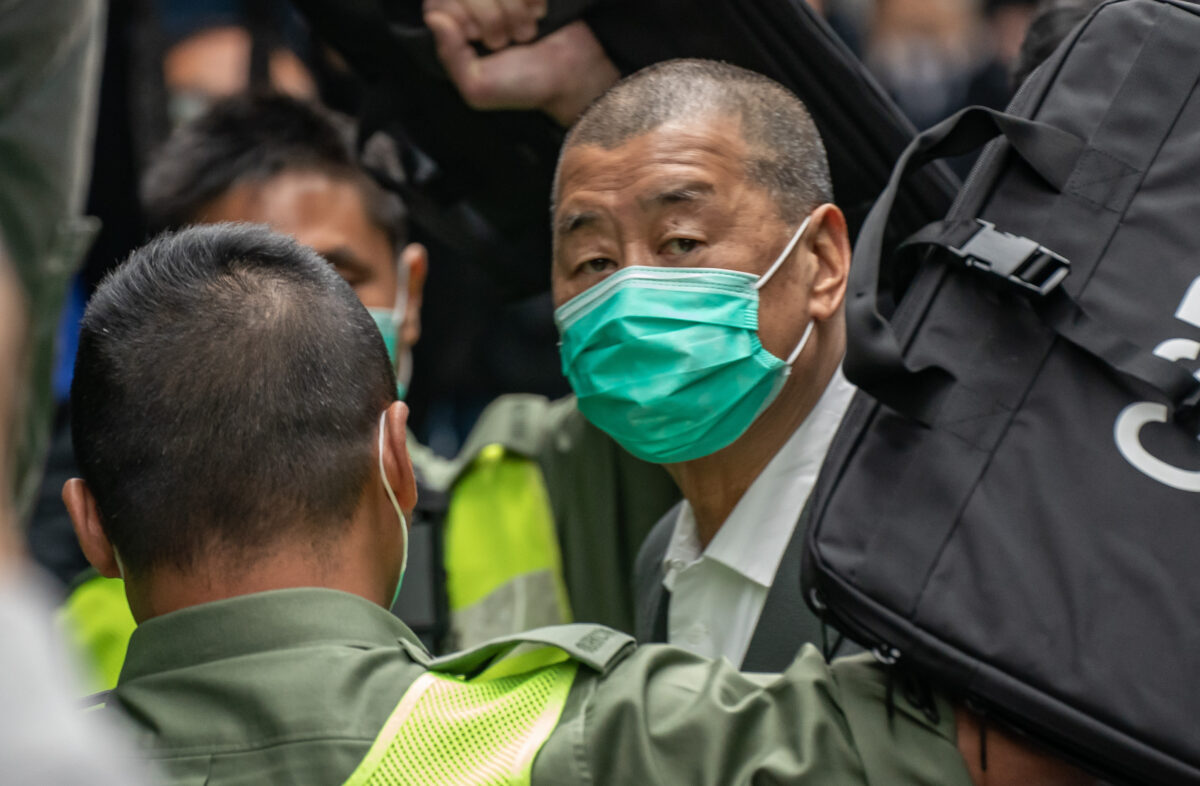 The mistreatment of Britons was reported by the city's South China Morning Post as tension between Britain and China are on the rise, including over increasing political control imposed by Beijing against the city, which used to be a British colony. A June 2020 National Security Law (NSL) that outlawed political speech supporting Hong Kong's independence has extraterritorial reach. That means if you vocalize your support for Hong Kong independence, anywhere on the globe, China could try and extradite you for the "offense." Come to think of it, Hong Kong should be independent.
The exact number of tortured Britons in Hong Kong is unknown to the public as Britain only released the number as "less than five" Britons tortured in December 2019, plus another one to four cases in each of three summer months in 2020. The total cases of torture since December 2019 could therefore be anywhere between four and sixteen. Britain does not want to tell us the exact number, ostensibly in order to honor the privacy of the tortured.
The first case of mistreatment and torture of a Briton in Hong Kong occurred shortly after the anti-government protests crescendoed in December 2019. Other cases occurred in the summer of 2020, shortly after the NSL was imposed by Beijing on the formerly independent city. But according to the Post, "Sources with knowledge of the matter said the cases in the summer of 2020 'were not political nor protest related, and were unrelated to the national security law.'"
Thus Britons in Hong Kong could have been arrested for run-of-the-mill infractions, and tortured and mistreated in the process. Nobody is safe. For reference, other countries in which Britons were allegedly mistreated or tortured are Nigeria, Cambodia, and Iraq. Those are the friends that Hong Kong, which should now be seen as a de facto part of China, is keeping. Not a good place to find oneself on holiday.
There were two political cases in 2019 for which British authorities examined allegations of torture and mistreatment. Simon Cheng Man-kit, a British National Overseas (BNO) passport holder was arrested on the mainland-managed side of Kowloon's high-speed rail terminus in August 2019 after a business trip. He was detained in Shenzhen for two weeks and then released to Hong Kong. Britain's Foreign Secretary Dominic Raab protested against the alleged mistreatment with a November 2019 summons of China's ambassador in London.
When the foreign secretary of a country summons an ambassador, the point is to protest and humiliate the ambassador by forcing him or her to come for the meeting. It isn't a date for tea and crumpets. The ambassador is the one getting chewed out.
In mid-November 2019, the Hong Kong police besieged democracy protesters at the Polytechnic University. It was a violent affair that included plenty of bricks, and a bow and arrow wielded by protesters. A British human rights activist who was observing was detained overnight, then released without charge.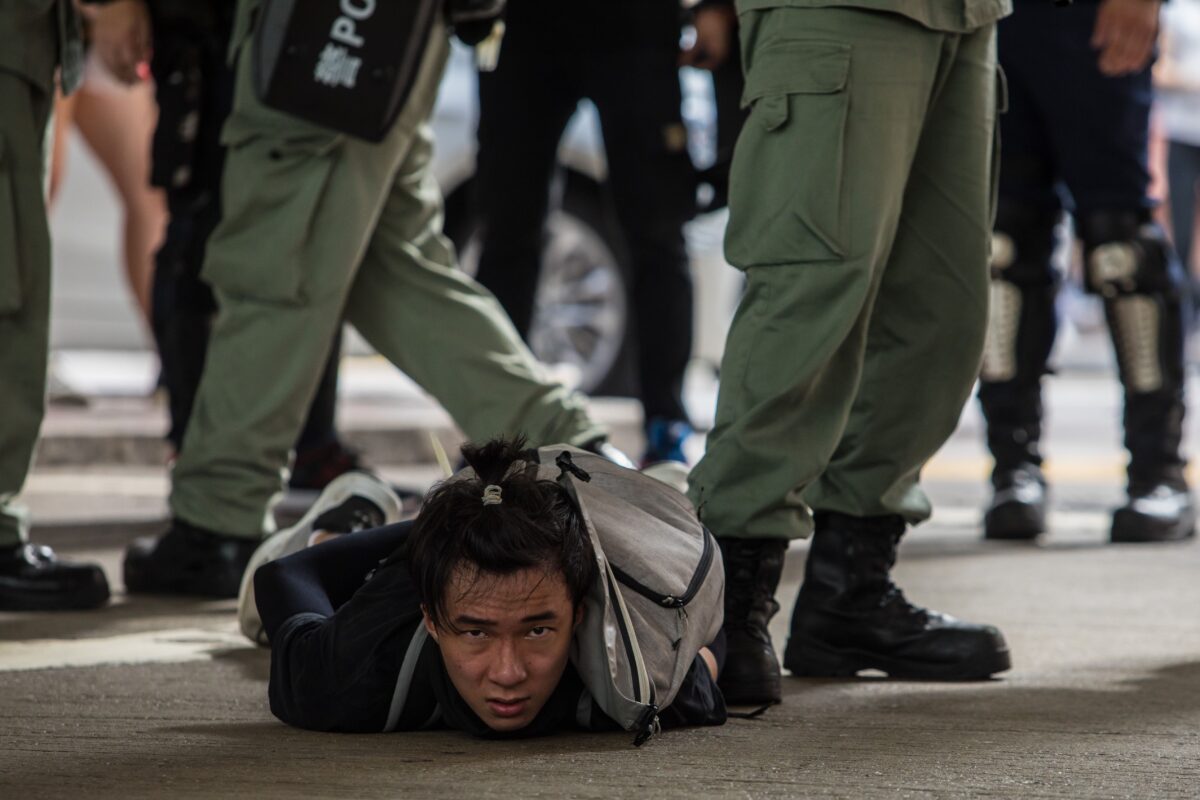 In February 2021, the British government warned Britons, including those with dual Chinese citizenship, that they could no longer expect to receive consular assistance. In April, British authorities advised British detainees in Hong Kong about the possibility of transfer of legal cases to mainland courts, and trial without jury.
Regarding the most recent revelations, a British government spokesman told the Post, "Ongoing arrests under the national security law are being used as a pretext to silence opposition and attack Hong Kong's rights and freedoms. We continue to raise our concerns about the law directly with the Hong Kong and Chinese governments."
Unfortunately, the Hong Kong and Chinese governments are basically one and the same now. They don't care what Britain has to say. They care what Britain, and its big ally the United States, does. Pretty soon they won't care much about that either, because we won't be able to do anything of importance. So as a first step, it's time for the United States, European Union, and Britain to impose tough Magnitsky sanctions against all Hong Kong officials, and their families, who are responsible for human rights abuse against detainees.
Anders Corr has a bachelor's/master's in political science from Yale University (2001) and a doctorate in government from Harvard University (2008). He is a principal at Corr Analytics Inc., publisher of the Journal of Political Risk, and has conducted extensive research in North America, Europe, and Asia. He authored "The Concentration of Power" (forthcoming in 2021) and "No Trespassing," and edited "Great Powers, Grand Strategies."
Views expressed in this article are the opinions of the author and do not necessarily reflect the views of The Epoch Times.