A new, disturbing map shows where human feces have been reported in San Francisco since 2011.
Nearly every street and block have had a human waste sighting over the past several years, according to data posted by Open The Books.
Open the Books didn't offer a statement on the matter, but it appears that the largest concentration of feces-related complaints was in the Market Street area.
So @open_the_books mapped out every report of human feces on the streets of San Francisco since 2011 and uhhhhhh https://t.co/7t3Cocc6Qf pic.twitter.com/5B5sw8R3xC

— Lachlan Markay (@lachlan) April 22, 2019
Twitter, Uber, and other tech firms are based there. The San Francisco City Hall area also had a large number of reports.
In 2011, there were just 5,500 reports logged by the San Francisco Department of Public Works, and in 2018, there were about 28,000 reports.
It's worth noting that the figures are the documented reports to the local agency, and the number of actual feces on San Francisco's streets is probably much higher.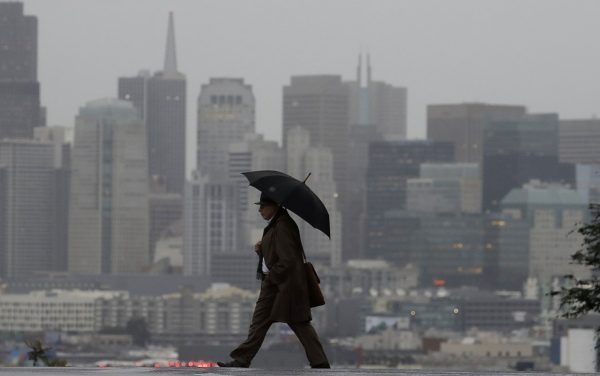 "I will say there is more feces on the sidewalks than I've ever seen growing up here," San Francisco Mayor London Breed told NBC News last year.
Describing the issue as a "huge problem," she said it's not "from dogs" but "from humans."
The City by the Bay was also named "doo-doo" capital of the United States, according to website RealtyHop.
"Since San Francisco has the perfect weather, we assumed that we'd see more evenly distributed curves … poop complaints are more evenly distributed compared to New York City and Chicago, two cities that both have tough winters and snow. What's interesting in our finding, however, is that August 2018 marked the worst August in history since 2011. It is no wonder why the city is launching the Poop Patrol program, as the poop crisis has reached a whole new level," the website says.

It added that Monday is the worst day for feces-related complaints.
In October 2018, a resident created a free app to make it easier for people to report poop and used needles on the city's famously dirty streets, The Associated Press reported.
Sean Miller, 24, moved to San Francisco from Vermont after college last year and says he was astonished by the amount of public grime. His "Snapcrap" app was released over the weekend for iOS users and declares itself the "fastest way" to request cleaning in San Francisco.
"See something gross? Just snap a photo and press submit," the app's description reads.

The photos are passed to the city's Public Works Department, which has its own 311 app to report feces and trash, as well as potholes and graffiti.
Miller, who lives and works downtown, said at the time that downloads have been in the "few hundreds."
Miller says he's adding features to the app and hopes to work with the city to improve a very San Francisco problem.

The Associated Press contributed to this report.