Teachers in San Diego are going to the city's convention center soon to instruct immigrant children in-person, even as schools in the county largely remain online-only.
A March 29 message to teachers from the San Diego Board of Education reviewed by The Epoch Times asked for volunteers to teach immigrant girls at the center.
Teachers were told to share their contact information, background, and availability.
"The in-person educational program may not have traditional hours, so there may be opportunities for involvement outside of regular work hours," the message stated. "Any opportunities will be voluntary, and employees will be compensated."
A spokesperson for the San Diego Unified School District told The Epoch Times via email: "Some of our educators have volunteered to give up their vacation time – this week is our spring break – to help hundreds of teenage girls who are sheltering in our city, away from their families and in some cases thousands of miles from home. Our teachers have volunteered to help — we are not paying them in any way — because caring for children is central to who they are as human beings. The power of their example should inspire us all, and hopefully many others will be inspired to show these girls that we are a compassionate community."
About 13 teachers have volunteered to work with the minors, Roberto Carrillo, a principal at the San Diego County Office of Education, told KPBS.
"We definitely want to introduce them to the arts, the visual arts, and the performing arts," he said. "We'll give them the opportunity to start expressing themselves through written formats, giving them a basic understanding of the English language."
Instruction was slated to start as soon as Tuesday.
A spokesperson for the office confirmed to The Epoch Times that it "is providing an educational program for children who are being housed at the San Diego Convention Center."
Supervisor Jim Desmond told The Epoch Times in an emailed statement: "We have 130,000 kids who haven't been allowed in a classroom for over a year in the San Diego Unified School District. It's great there's in-person learning for those unaccompanied minors from Central America, but I wish every child in San Diego County was allowed the same opportunity for in-person teaching."
San Diego officials, including its superintendent, issued statements late last week urging students, parents, and others to avoid large gatherings as part of an effort to "stop the surge" of COVID-19 over spring break.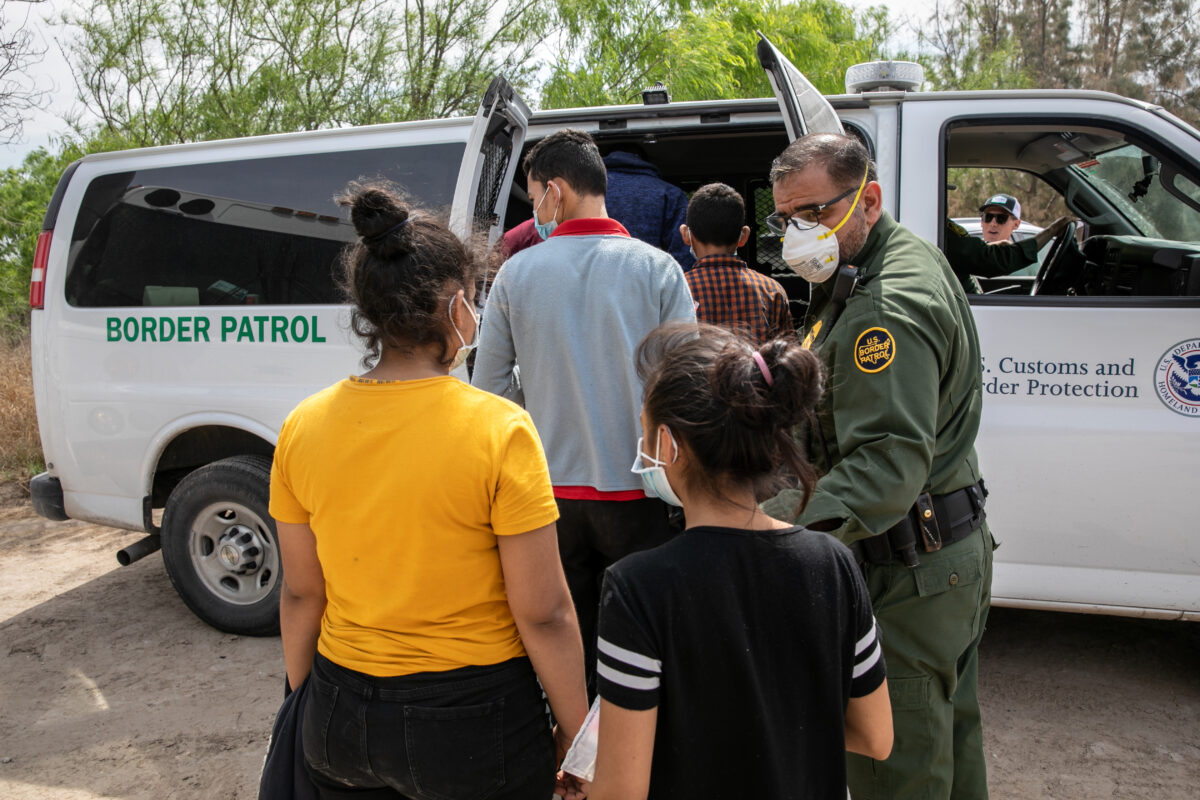 "We want to speak directly to our students today because they have demonstrated incredible courage and resilience through this pandemic. This is not the time to let our guard down. Have fun, get lots of rest and make sure you stay healthy for when school reopens online on April 5 and for in-person learning on April 12," Cindy Marten, the superintendent, said in a statement.
According to statistics from the county, some 40,000 students are learning full-time on-campus, nearly 130,000 are engaged in hybrid learning, or a mix of in-person and remote, and another 317,855 are learning online-only.
Federal officials reached a deal to convert the San Diego Convention Center into an emergency immigration shelter earlier this month. The facility has an initial capacity of 1,400.
"I think everyone up here acknowledges that this is a this is not a perfect system, but we're bound by our international agreements and by our American values to deal with this humanitarian problem," Rep. Scott Peters (D-Calif.) told reporters during a recent briefing at the center.
The population being housed there are immigrant girls between the ages of 13 and 17.
Dozens of the girls have tested positive for COVID-19, the disease caused by the CCP (Chinese Communist Party) virus.
President Joe Biden's administration reversed the Trump-era policy of expelling unaccompanied minors back to their home countries. Instead, officials are working on quickly giving the minors to family or friends in the United States.
The number of illegal border crossings rose sharply during Biden's first month in office, including a rise in unaccompanied children from 5,694 to 9,297.
Because of the increase in unaccompanied minors and families reaching the border, coupled with the policy reversals, Customs and Border Protection are holding some minors over the 72-hour mandated limit. The agency is supposed to quickly transfer the children to the Department of Health and Human Services, which runs facilities like the convention center.
A senior Border Patrol official told reporters in a call last week that he expects there will be a continued rise in apprehensions over the coming months, as the weather gets nicer.
On one recent day, 6,000 immigrants were apprehended. In the last 30 days, agents averaged about 5,000 encounters a day, with approximately a quarter of those being unaccompanied minors.
Charlotte Cuthbertson contributed to this report.