Samsung Supplier in China Employs Children, Hits Workers, Group Says
August 8, 2012 5:18 pm Last Updated: August 13, 2012 5:15 pm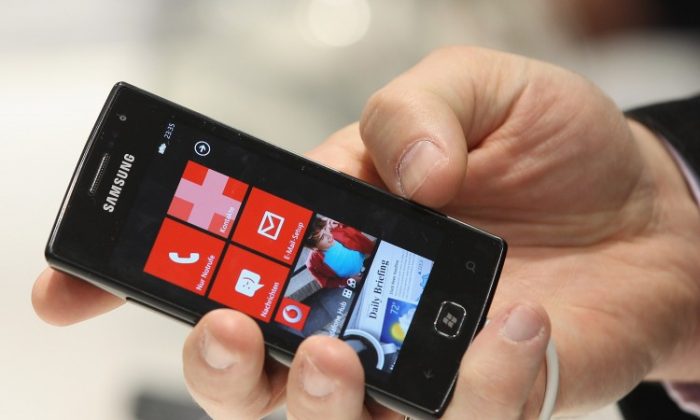 A Chinese supplier for Korean electronics giant Samsung uses children to make its products, hits workers on the factory floor, and punishes workers who make mistakes by forcing them to stand all daylong or write "self-criticism" reports, according to a labor advocacy group.
HEG Electronics, the company that assembles devices like DVD players and phones for Samsung, uses children under the age of 16 in its factory in Huizhou, while also forcing employees to work long hours and subjecting them to harsh conditions, the New York-based China Labor Watch said.
"Our investigators worked in the factory during the months of June and July, and had identified seven children working—all of them are under the age of 16—in the department in which the investigators were working," the group said in a report issued Tuesday.
The group said the high number of children working in the vicinity of its investigators "suggests that child labor is a common practice in the factory," and it is currently unknown how many children work in the factory. However, it estimates there may be 50 to 100 children working there.
"The company has clearly violated Chinese labor laws," the report stressed.

The child workers are also subject to factory conditions that the report described as harsh, and were only paid 70 percent of what their adult co-workers received. The child workers were also often made to complete dangerous tasks and in some cases they were injured.
The report is based on information from investigators who were working undercover at HEG's factory, where employees work between 11 and 13 hours per day, six days per week. Each employee only gets around a 40-minute lunch break, a 30-minute dinner break, or a similar break depending on the shift worked.
"Workers generally reported that the meal break is too short, and one meal is far from enough given the long shifts. They always feel very hungry while working," the report said.
The factory says that it has a "five-day workweek" and an "eight-hour workday," but the watchdog said that is far from reality. Taking a leave from work is basically not allowed, and sometimes workers are forced to work while they're sick and cannot take leave.
The workers are also fined for reporting any defects found in products that are manufactured, according to the report, and managers have physically assaulted workers and forced them to stand the entire day or "write self-criticism" as a form of punishment. Each time a worker reports a defect, they receive a US$31.70 fine.
Workers' wages are essentially embezzled by the company via its strict rules and regulations, the report said. For example, in May 2010, interns were paid far below the legal minimum wage in China, providing them with a salary of US$119.40 per month while the minimum wage was US$148.40 per month.
"Any carelessness, such as slow movements, misoperation, or late completion of team leaders' orders could provoke the shouting of team leaders at anytime," the watchdog said.
Management within HEG had the attitude "that they had gone through the same process before they reached their current positions, and when mistakes are made, one naturally must accept punishment," it added.
Samsung denied in a statement that poor labor practices were prevalent in HEG's plant.
"Samsung Electronics has conducted two separate on-site inspections on HEG's working conditions this year but found no irregularities on those occasions," the statement, obtained by business technology news site ZDNet, reads. "Given the report, we will conduct another field survey at the earliest possible time to ensure our previous inspections have been based on full information, and take appropriate measures to correct any problems that may surface."
China Labor Watch has previously investigated Foxconn, Apple's iPhone and iPad manufacturer, revealing that it has deplorable working conditions that have prompted a number of workers to commit suicide. Apple had to bring in the Fair Labor Association to investigate Foxconn's labor practices, finding that there were problems with working conditions, including low wages and forced overtime.
The Epoch Times publishes in 35 countries and in 19 languages. Subscribe to our e-newsletter.