President-elect Joe Biden said on Jan. 13 that he's picked Samantha Power, who served as U.S. ambassador to the United Nations during the Obama administration, to lead the U.S. Agency for International Development (USAID), the federal agency that's primarily responsible for administering civilian foreign aid and development assistance.
Biden's transition team in a statement also announced that the USAID administrator position will be elevated to be a member of the National Security Council.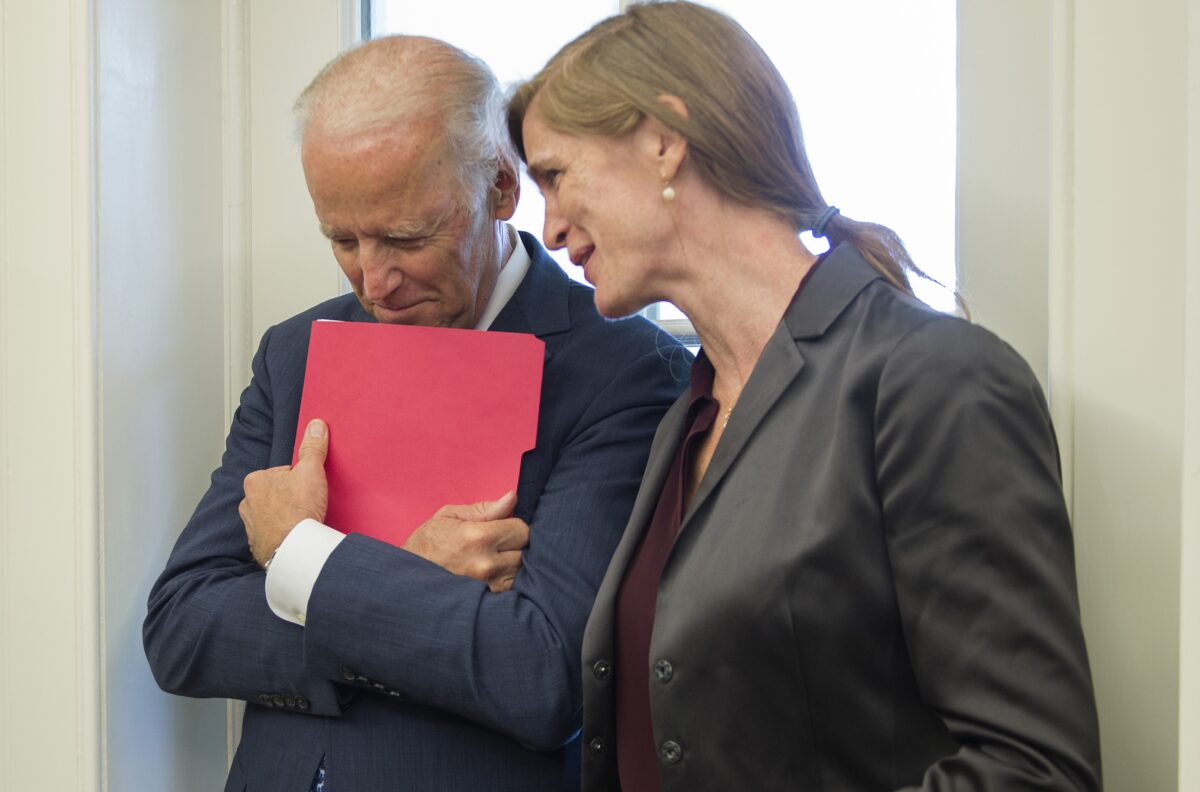 The team described Power as "a crisis-tested public servant and diplomat."
"Samantha Power is a world-renowned voice of conscience and moral clarity—challenging and rallying the international community to stand up for the dignity and humanity of all people. I know firsthand the unparalleled knowledge and tireless commitment to principled American engagement she brings to the table, and her expertise and perspective will be essential as our country reasserts its role as a leader on the world stage," Biden said in a statement.
"As USAID Administrator, Ambassador Power will be a powerful force for lifting up the vulnerable, ushering in a new era of human progress and development, and advancing American interests globally."
Power, who endorsed Biden last year, said in a statement: "As a journalist, activist, and diplomat, I've seen the world-changing impact of @USAID. At this critical moment, I feel immensely fortunate to have the chance to serve again, working with the incredible USAID team to confront COVID-19, climate change, humanitarian crises, & more."
Senate Democratic Leader Chuck Schumer (D-N.Y.) told colleagues this week that among the priorities when he takes over as Senate majority leader will be hearing from and confirming Biden's nominees.