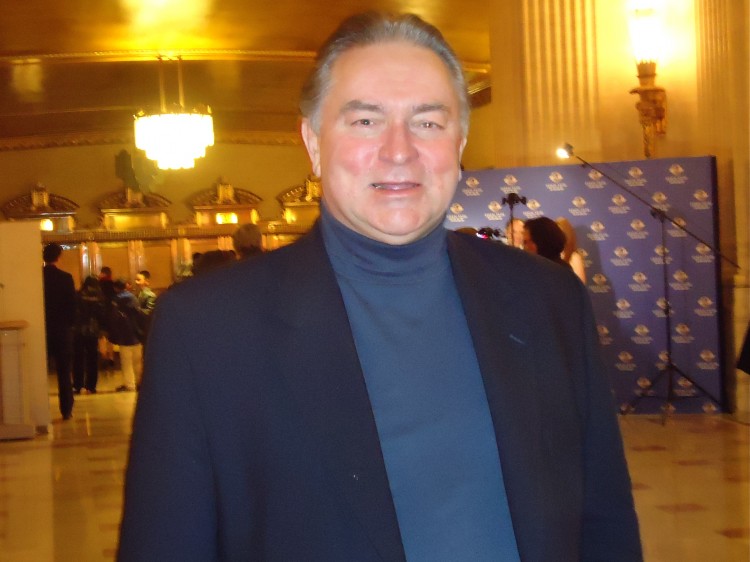 CHICAGO—Another night closes on Shen Yun Performing Arts, performing at Chicago's Civic Opera House on Friday April 20, bringing ancient China's authentic 5,000-year-old, divinely inspired culture alive in dazzling style.
In the audience was Mr. Kazimierz (Casey) Chlebek, a retired information systems professional who is still actively involved with sailing and yachting and considers himself a rather proficient sailor. Mr. Chlebek held the position of Commodore of the Polish Sailing Fleet of the Joseph Conrad Yacht Club.
"I really enjoyed this show because it was a mesmerizing experience," he said. "Both artistically and musically; the way [Shen Yun has] merged the instruments of the old and new world is amazing. I hear that they're almost incompatible, but [they've] done a perfect job. And the performance of all these dancers is truly amazing. It's almost, I would think, next to a miracle."
Born and raised in Poland, Mr. Chlebek is now the Treasurer of an organization that is an umbrella for the Chicago Yachting Association.
Mr. Chlebek mentioned that a good friend of his is Chinese and so he has always felt an affiliation with the Chinese culture.
"I'm coming out [of the show] with a very good impression and, of course, I'll convince my friends to see it next year. [It's a] beautiful experience. It's something that's uplifting. It really brings down all emotions to your soul. I've got to congratulate [Shen Yun], that they were able to bring it together. I know it's an American production, but nonetheless, it's a Chinese spirit and Chinese experience in this show. I enjoyed it very much," he said.
Mr. Chlebek, a self-described avid opera lover, found the show very emotional. He visits the opera at the Civic Opera House seasonally, he said, and was particularly touched by the performances of the soprano and baritone singers.
Mr. Chlebek continued to expound on his feelings about the show and how it "uplifts the soul."
"Well, because it is actually, sort of on a higher dimension. Our standard artistic experience is more, I would say, very close to the reality. This is more like a heavenly experience with heavenly music … So, it really does uplift you; it kind of brings new emotions.
"I just wished I understood the Chinese, but the only word that I learned, and I think I'm pronouncing it correctly is what the Divine is, and that's, I think, is Shen. It is a very uplifting and emotional experience. Anybody that comes out of this is sure to be amazed. And I was and I am."
Reporting by Ying Wan and Paul Darin.
Shen Yun Performing Arts, based in New York, has three touring companies that perform simultaneously around the world, with a mission to revive traditional Chinese culture. Shen Yun Performing Arts International Company will perform in Chicago through April 22.
For more information visit ShenYunPerformingArts.org