An obsession with "safetyism" has underpinned Australia's response to COVID-19, which has seen state governments readily deploy public health restrictions to contain the virus at the expense of all else—a move that has garnered increasing global attention, according to one psychiatrist.
Tanveer Ahmed, an author and clinical psychiatrist, says Australia's low COVID-19 infection and death rates by global standards has fostered an increasing belief in "safetyism"—a culture where individual safety takes primacy over other practical or moral concerns.
"I think as a country, we haven't calculated the risks in a healthy way and it's been disproportionate," he told The Epoch Times. "We haven't considered other important parts of life like sending our kids to school, for example. I think we've overreacted in some respects."
"I do hope people don't come out of the pandemic in a state of fear, obsessed with health and safety, because Australia probably has some of the strictest controls around the world on health and safety, whether it's speed limits or child helmets, you name it," he said.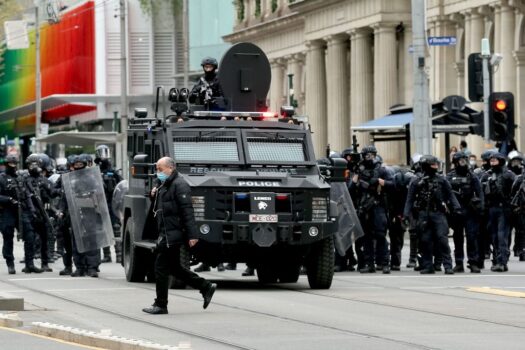 He also said Australians had been willing to give up their liberties for safetyism.
Australia has seen some of the lowest infection and death rates from COVID-19 by global standards. In turn, this has spurred popular support surge for state and territory leaders who have readily used strict measures to combat the virus, including border closures and snap lockdowns—sometimes across entire cities over a single case of COVID-19.
Ahmed warned that this approach and perspective has meant Australians with genuine concerns, including over vaccine safety, are at risk of being ostracised.
"A criticism of the safetyism dynamic, for example, is if I argue about the mental health effects of the pandemic on kids, that often has more impact than if I talk about liberty," he said. "So, people who are angry, upset, or feel unheard—that's almost not seen as an acceptable response. That's not given the same validity."
"So, we've been quite dismissive and people who are rightly angry and feel like they're being treated unjustly—we write them off as 'anti-vaxxers,' he said. 'Anti-vaxxers' becomes this stigmatised label that is used to dismiss people."
Early protests in Melbourne on Sept. 20, involving blue-collar members of the Construction, Forestry, Maritime, Mining, and Energy Union (CFMEU) against vaccine mandates in the construction industry were initially dismissed by union leaders, some politicians, and media commentators, as "conspiracy theorists," "extremists," or "anti-vaxxers."
However, the action soon evolved into larger protests involving thousands of individuals—and isolated incidents of violence—marching across Melbourne over several days.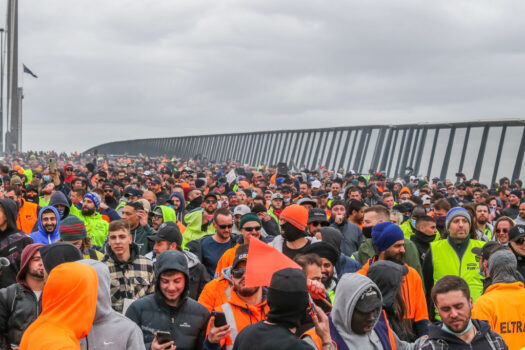 The protests were the latest sign of visible frustration from Australians at government-mandated health orders, including vaccine mandates, passports, and lockdowns.
Melbourne, for example, has endured one of the toughest and longest lockdowns, with Labor Premier Dan Andrews relying heavily on a suppression strategy, such as imposing immediate "Stage Four" restrictions, including curfews, limits on movement within a 5km radius, and closing non-essential retail outlets.
The city is also on track to break the world record for the longest time in lockdown. As of Sept. 29, the city has endured 241 days of lockdown since the pandemic broke out last year—just shy of the 245-day record set by Bueno Aires, Argentina.
Ahmed said an increasingly "atomised" or individualistic society meant the pandemic naturally ushered in heavy government intervention, which has resulted in more division in society—whether that be divisions between the vaccinated or unvaccinated; or between the knowledge industry (who could work from home), and those in the physical economy which need to travel and were "hurting the most" from restrictions.
"Western society has become so individualised, they lack ties, whether that's extended families, nationalism, or religion," he said. "I think that builds a degree of weakness where governments can impose themselves."
"You know, you have individuals, the governments, and the market," he added. "The good bit that cushions all that—families, community, civil society—is getting weaker and weaker. So, governments are trying to fill that gap."