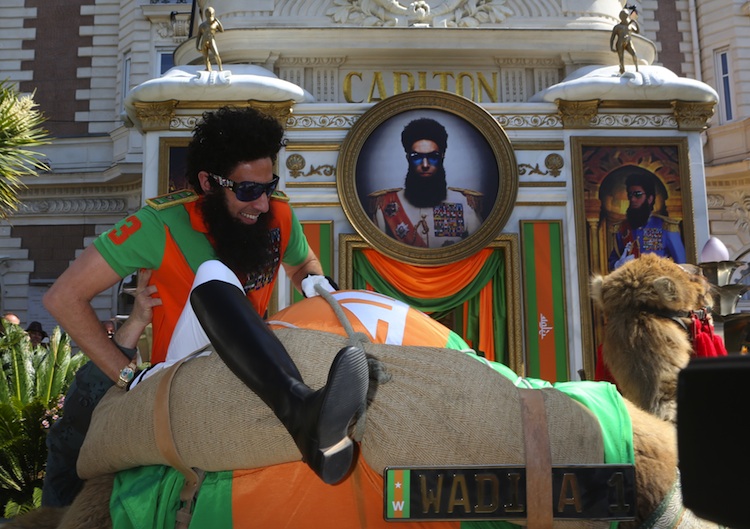 While staging a comedic extravaganza, the male lead of "The Dictator" Sacha Baron Cohen fell on a camel at the Cannes Film Festival in southern France on Wednesday.
To promote his newest film, "The Dictator," which is in theaters on the same day, the Ali G, Borat, and Bruno actor held a press conference outside of his hotel, where he was dressed up as his comedy character General Aladeen standing in between two attractive female military personnel sporting berets and short skirts.
It was not before long that a camel was led to Cohen to mount. As the 40-year-old made his way onto the camel, he lost his balance and fell backward, almost completely falling off before catching himself.
Once up and ready, he rode down the Croisette, quickly gathering a crowd of photographers, fans, and police.
"Relax, no pressure," Baron Cohen said to the crowd, according to Reuters. "I'm a dictator! I don't want anyone to get hurt."
"The Dictator" is a comedic satire that follows the heroic story of the eccentric dictator General Aladeen, who risks his life to make sure that democracy would never arrive to the oil-rich African nation of Wadiya that he lovingly controls.