Ryanair has cut its winter flights to just 40 percent of last year's programme amid flight restrictions imposed by governments to slow the spread of the CCP virus, it announced on Thursday.
Air travel that is being "heavily curtailed" to and from the UK, Ireland, Austria, Belgium, Portugal, and Central Europe has "materially" weakened bookings for November and December Ryanair, Europe's biggest airline, said in a media release.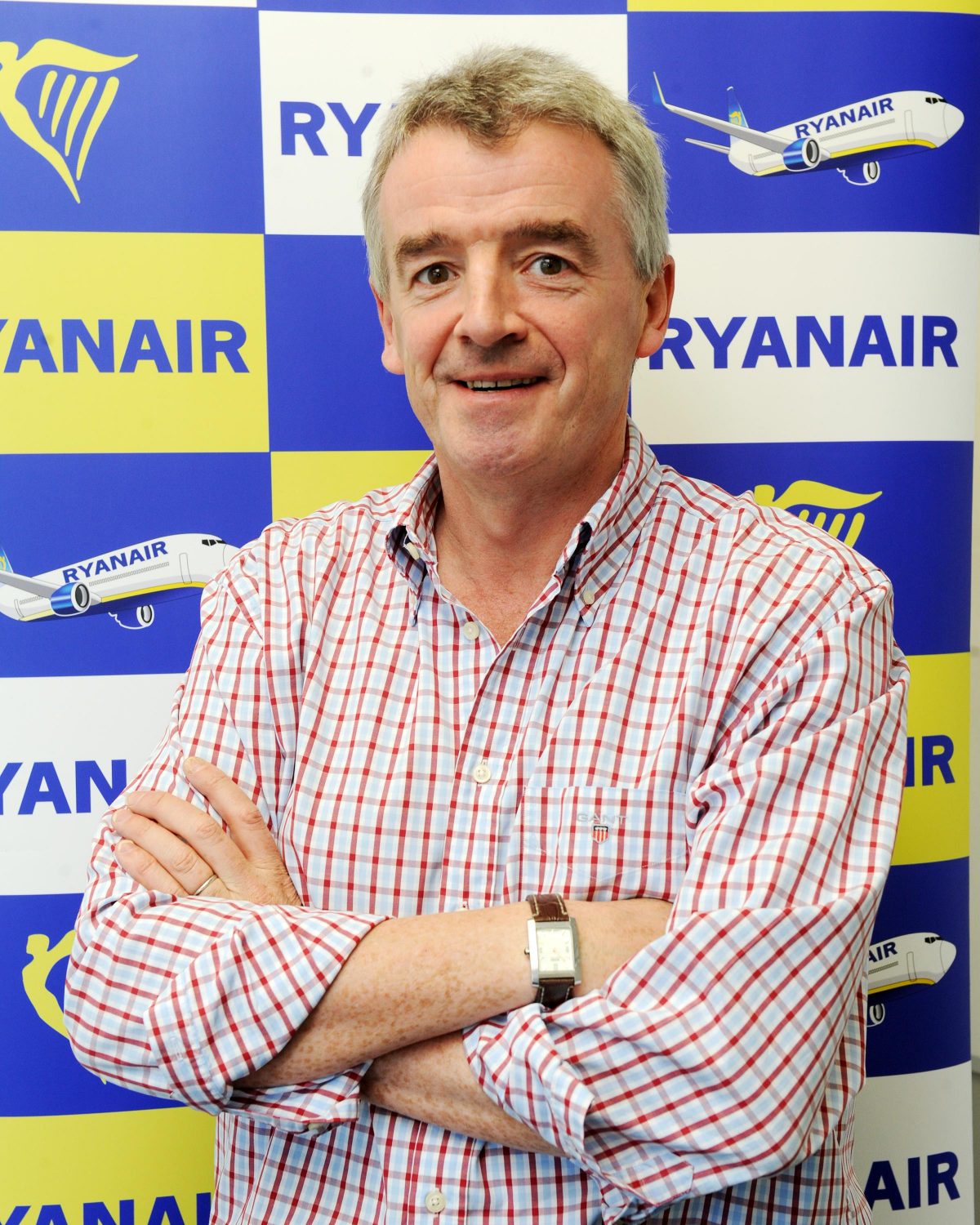 It said it expects to run just 65 percent of its winter routes but with fewer flights on them, while its bases in Cork, Shannon, and Toulouse will be closed for the winter.
The airline said the reduced capacity it's expecting over the winter could be revised down even further "if EU governments continue to mismanage air travel and impose more lockdowns this winter."
'Forced Upon Us'
"While we deeply regret these winter schedule cuts they have been forced upon us by government mismanagement of EU air travel," Ryanair's group chief executive, Michael O'Leary, said in the statement.
He added that Ryanair nevertheless wants to keep job losses down as much as possible amid the cutbacks.
"Our focus continues to be on maintaining as large a schedule as we can sensibly operate to keep our aircraft, our pilots and our cabin crew current and employed while minimising job losses," he said.
He added that though the implementation of more unpaid leave and job sharing over the winter was "inevitable", this was better than "mass job losses".
Redundancies, however, would have to take place as "the only alternative" at "those small number of cabin crew bases" where agreements over working time and pay cuts have not been reached, he said.
Traffic Light System
While a vaccine against the virus is still in the pipeline, O'Leary repeated a call from Ryanair's CEO Eddie Wilson last month for the adoption "without delay" of the Traffic Light System developed by the European Commission.
"We urge all EU governments to immediately, and fully, adopt the EU Commission's Traffic Light System, which allows for safe air travel between EU states on a regional basis to continue (without defective travel restrictions) for those countries and regions of Europe, who are able to demonstrate that their COVID case rates are less than 50 per 100,000 population," O'Leary said.
The call from Ryanair's chiefs comes following industry body Airlines UK, which represents Ryanair and many other airlines, last month writing a letter to Britain's prime minister, Boris Johnson.
The letter urged the government to replace the current quarantine measures for travellers entering the UK from countries with high rates of the CCP virus with more industry-friendly measures.
The letter was co-signed by the chief executives and directors of 15 airlines, including Ryanair's, all of which have been severely impacted by measures put in place to slow the spread of the CCP (Chinese  Communist Party) virus, commonly known as novel coronavirus.
"The stakes could not be higher. We risk economic ruin otherwise," the letter stated.