A Rwanda hostel set aside to house deported illegal immigrants from the UK under a new deal has been preparing to accommodate children, it emerged on Friday.
A five-a-side football pitch and a basketball court are being built at the Hope Hostel in the Rwandan capital of Kigali, a manager told British journalists who traveled with Prime Minister Boris Johnson during his trip to Rwanda. The hostel's management is also considering getting some toys.
Downing Street said the UK will not deport unaccompanied children. It also said that 90 percent of the small boat arrivals are men and that the government needs to "prepare for all eventualities."
Since 2019, crossing the English Channel in flimsy small boats from France has become the main mode of illegal entry into Britain detected by the authorities.
Under post-Brexit UK rules, migrants are not allowed to seek asylum at sea. Asylum applications of those who have applied or could have applied for asylum in, or have connection to a safe third country are treated as inadmissible.
In April, the UK government signed a £120 million economic and migration deal with Rwanda, allowing the UK to relocate eligible illegal immigrants to the east African country, where they can be granted asylum or other opportunities to stay.
The UK government said the policy is aimed at deterring dangerous channel crossings.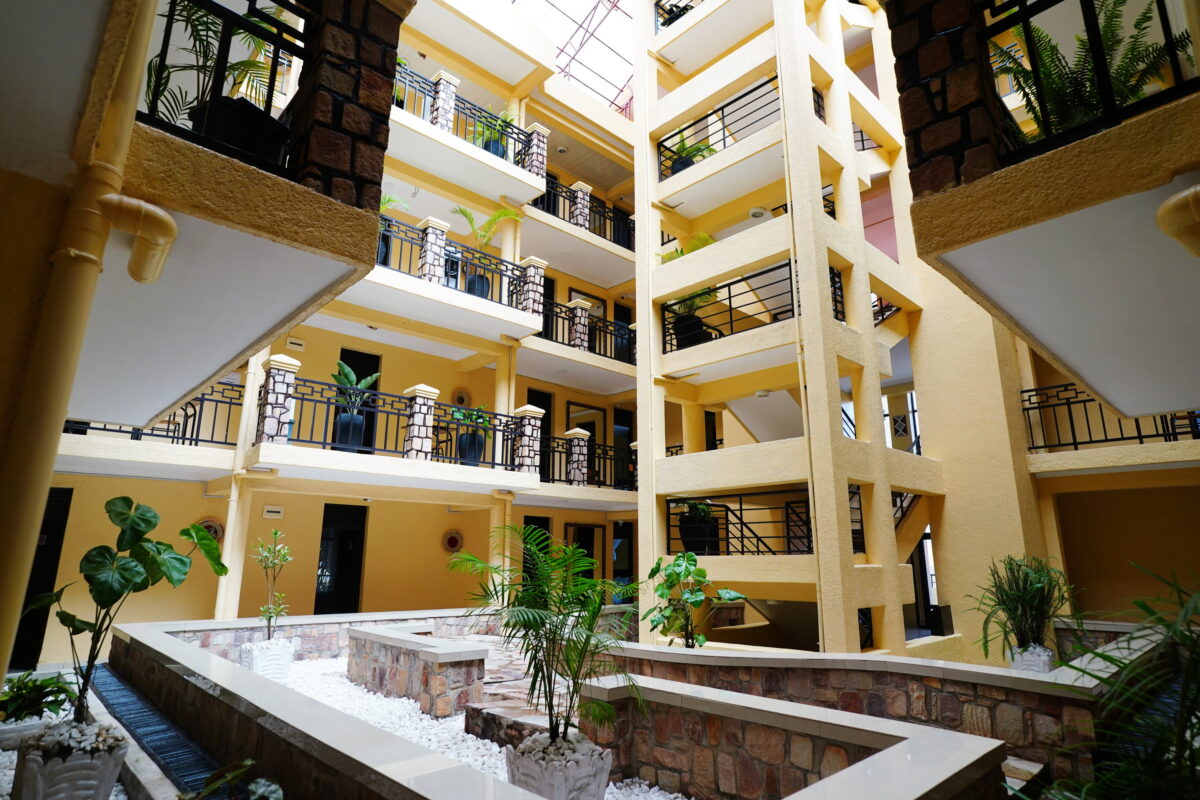 Elisee Kalyango, manager at the Hope Hostel in Kigali, showed journalists around the hostel on Friday in a visit arranged by Downing Street.
Kalyango said the hostel is "ready to handle people from any age."
A mini football court and a "basketball court which can be shifted to volleyball" were being built, he said, adding they were considering getting toys and putting them on the nearby lawn.
The hostel was empty. Kalyango said the individuals who were living there, understood to have included orphans of the Rwandan genocide and students, were housed elsewhere shortly after the government signed the new deal in April.
The hostel was due to greet its first guests from the UK last week, but the deportation flight was grounded after the European Court of Human Rights intervened.
Despite the scheme being stalled, it also emerged that Britain has already made payments to Kigali, which has begun spending the money in preparation for receiving asylum seekers.
The Rwandan government said it had begun spending the cash to be ready in time for last week's flight, which was canceled at the last minute.
Downing Street: We Have Prepared Properly
The prime minister's official spokesman said the government needs to prepare "facilities for all eventualities" and insisted 90 percent of those traveling across the English Channel in small boats are men.
"It's right we prepare for all eventualities and you can see we have prepared properly," he said.
"Our view is we have taken significant steps, as have the Rwandan government, and those running this site, to make sure people have everything they need here and opportunities to resettle and live their lives."
Pressed if the government will deport children who arrive on unauthorized trips with their parents, he said: "It will depend on those who make the journey."
Johnson told BBC Radio 4's "Today" programme on Saturday that the "humane policy" is about "breaking the business model of those who criminally abuse and cheat people crossing the Channel in unseaworthy vessels."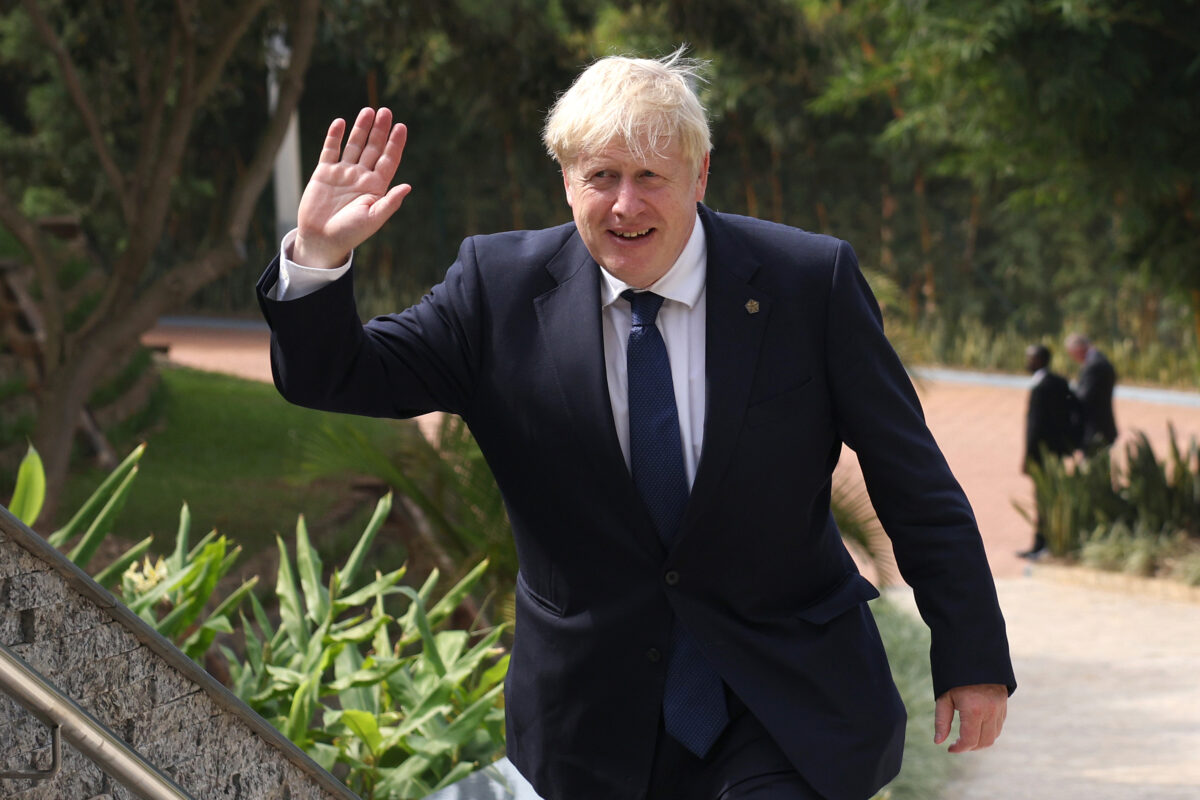 Shadow home secretary Yvette Cooper said Home Secretary Priti Patel "should be ashamed."
"For them now to include vulnerable children in their plans is sinking to a real new low," the Labour shadow minister said.
"The Home Office should stop this damaging plan, start targeting the criminal gangs, and sort out their own asylum decision-making instead."
'Offensive' and 'Condescending'
More than 20 celebrities, including Olympian Anita Asante, actress Dame Emma Thompson, and some others who have heritage from African Commonwealth countries, wrote an open letter to attendees of this week's Commonwealth Heads of Government Meeting (Chogm) in Rwanda, urging them not to "stay silent on this offensive scheme."
The signatories said that it's "insulting" to think the policy would deter illegal entry to the UK, arguing the government was implying that the prospect of living in Rwanda is worse than the "war and persecution" from which people were fleeing.
"The message is loud and clear—the prospect of being transported to Rwanda, and African countries like it, is enough to put off even the most desperate people fleeing war and persecution from coming to the UK," the letter reads.
"This tells us much about the British government's colonial and insulting view of Africa, as a place that is no better than a dumping ground for things—in this case people—it considers a problem."
But Johnson previously argued that it's those who oppose the policy that have "condescending attitudes towards Rwanda."
The CHOGM held in Rwanda was"an opportunity for us all to understand what the partnership has to offer, what Rwandans have to offer, and help to shed some of those condescending attitudes towards Rwanda," the prime minister said on Wednesday.
PA Media contributed to this report.