Supreme Court Justice Ruth Bader Ginsburg returned to work at the Supreme Court on the afternoon of Nov. 13, after recovering from a severe fall.
Ginsburg, 85, the oldest member on the court, fell in her office on Nov. 7.
A court news release said that she felt uncomfortable the next morning so she went to get a checkup, which revealed three broken ribs. Ginsburg spent the night in George Washington University Hospital and was released the next day. She had worked from home while recuperating.
Ginsburg was not on the bench on Tuesday morning when the court met for routine business that didn't include hearing any arguments but she was in her office on Tuesday afternoon.
Earlier in the day, Supreme Court spokeswoman Kathy Arberg had said that Ginsburg "continues to improve and is working from home."
Ginsburg's nephew Daniel Stiepleman, who wrote the script for the Ginsburg biopic "On the Basis of Sex," said on Nov. 8 at the film's premiere that his aunt was "doing great."
"The last I heard she was up and working, of course, because what else would she be doing, and cracking jokes," he said. "I can't promise they were good jokes but they were jokes."
The Supreme Court's next public meeting is Nov. 26.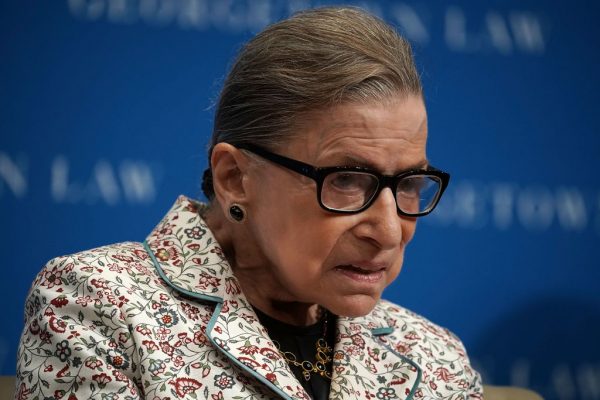 President Trump
President Donald Trump told reporters at the White House on Nov. 9 that he wished her well.
"I wish her well. She said something very inappropriate during the campaign but she apologized for it. I wouldn't say she's exactly on my side. But I wish her well," Trump said. "I hope she gets better and I hope she serves on the Supreme Court for many, many years."
Ginsburg criticized Trump in the 2016 presidential election, at one point calling him a "faker," an uncharacteristic move for a Supreme Court justice. She later apologized.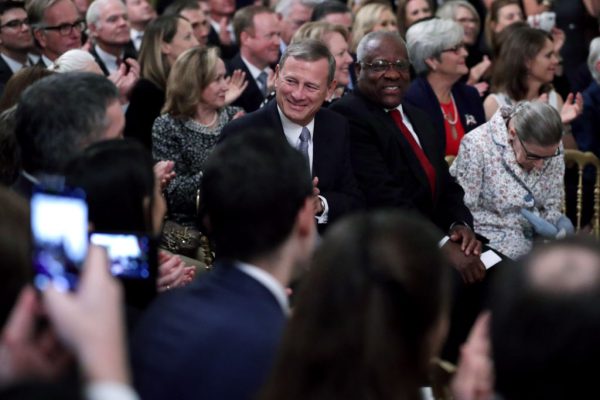 Oldest Member
Ginsburg is the court's oldest member. She was appointed in 1993 by President Bill Clinton as the second woman to serve on the Supreme Court.
In 2014, she underwent a heart procedure to have a stent placed in her right coronary artery. She also broke two ribs in a fall in 2012 and has survived two bouts of cancer.
Ginsburg said previously that she wants to stay on the bench until at least 2023.
"I'm now 85," she said in August. "My senior colleague, Justice John Paul Stevens, he stepped down when he was 90, so think I have about at least five more years."
From NTD News