Russian President Vladimir Putin on Friday signed a law extending the New START nuclear arms control treaty, the last major pact of its kind between Russia and the United States, by five years, the Kremlin said in a statement.
Russia's lower and upper houses of parliament voted unanimously to ratify the extension on Wednesday.
Russia said the extension will come into effect once the two sides have exchanged diplomatic notes after each completes their domestic procedures.
The Kremlin's statement said that "renewing the treaty meets the national interests of the Russian Federation, makes it possible to maintain the transparency and predictability of strategic relations between Russia and the United States and to support global strategic stability."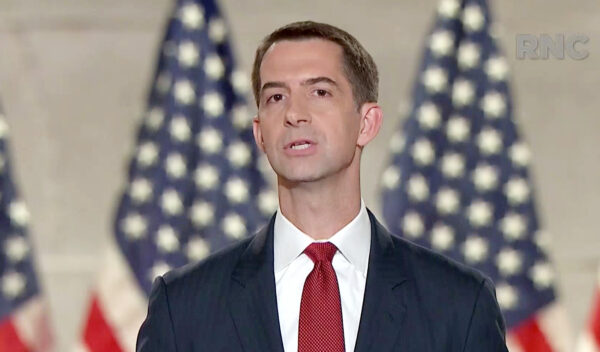 Senate Armed Services Committee member Tom Cotton (R-Ark.) told Fox News on Monday that the existing New START treaty favors Russia.
"It does not cover the vast arsenal of tactical nuclear weapons that Russia has or some of its novel delivery systems like undersea delivery systems or nuclear powered cruise missiles and hypersonic glide vehicles," Cotton said, "that's why Vladimir Putin wanted it extended without condition."
Cotton also raised concern that New START is a bilateral treaty "when China's growing nuclear arms threatened to overmatch the United States when combined with Russia and their nuclear arms."
Cotton said it is very disappointing that President Joe Biden on his first full day in office granted Putin an unconditional extension of a one-sided arms treaty "without demanding significant concessions in return," and "it will endanger our national security in the long run," he said.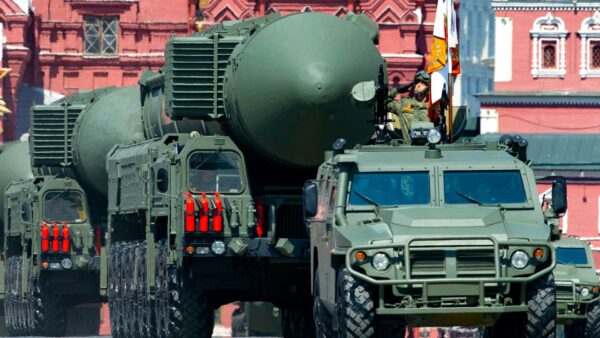 Russia and the United States together possessed more than 90 percent of the world's total nuclear warheads in 2020, according to the Federation of American Scientists, which tallied 6,372 warheads for Russia and 5,800 for the United States. It counted China as having 320 nuclear warheads, but the actual number held by the communist regime isn't known.
China was invited to join nuclear disarmament talks held by the United States and Russia in June 2020 but the Chinese regime declined the invitation.
The New START treaty was signed in 2010 by then-U.S. President Barack Obama and Russian President Dmitry Medvedev. The pact limits each country to no more than 1,550 deployed nuclear warheads, 700 deployed ballistic missiles and bombers, and 800 deployed and non-deployed launchers and bombers. It also envisaged sweeping on-site inspections to verify compliance.
The treaty however always counts each bomber with nuclear warheads as one warhead, according to the Kremlin's statement.
Patty-Jane Geller, the policy analyst for nuclear deterrence and missile defense at the conservative think tank The Heritage Foundation pointed out in her report that this provision enables Russia to surpass New START limits legally if a bomber can carry multiple warheads.
After both Moscow and Washington withdrew from the 1987 Intermediate-Range Nuclear Forces Treaty in 2019, New START is the only remaining nuclear arms control deal between the two countries.
Reuters and The Associated Press contributed to this report.