A Russian teenager has reportedly died after charging her cellphone in the bath and dropping the cable into the water.
It is the third such case reported in the last few months of a Russian teenager dying this way.
Yulia Vysotskaya, 14, was charging her mobile in the bath at her home in the central western city of Cheboksary, when it slipped out of her hands, reported the Daily Mail.
She is believed to have dropped the charging cable into the water,  lost consciousness from the electrical shock, and then died of drowning, reported local media MKRU Cheboksary, which said that local authorities had confirmed the death.
In December 2018, a 15-year-old Russian martial arts champion was electrocuted when she dropped her iPhone in the bathtub.
A rising star in the world of Pankration, Irina Rybnikova was found dead in the bathtub in her home in Siberia by her parents.
Rybnikova had died instantly of heart failure when her phone, plugged into a charger, fell into the water on Dec 8.
She had recently won the national youth championship in Pankration, an ancient Greek mixture of boxing and wrestling known for its uncompromising "no rules" style.
Her sister Tatiana, 25, said that the preliminary findings pointed to death by electric shock.
She told Komsomolskaya Pravda newspaper, "In August she became the godmother to my little daughter. My child adored her and called her 'nanny.' And now she is not with us anymore. Our hearts are broken."
In February a 12-year-old schoolgirl was reported to have died when her smartphone, already hooked up to the charger fell into her bath as she listened to music.
In a similar case, a teen in Texas was electrocuted to death in the bath while charging her phone.
At her parent's request, police released the last photo the girl sent before she died–as a warning that combining water, electricity, and electronic devices can be fatal.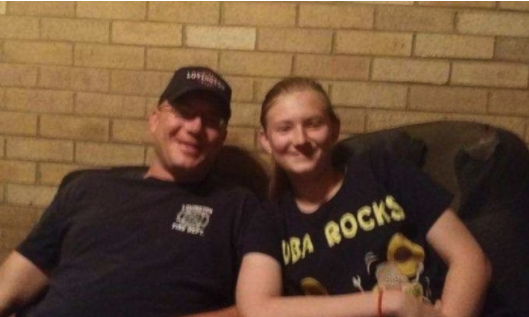 The parents of Madison Coe, 14, agreed to release the photo to raise awareness, especially among teens as they are the heaviest users of portable electronic devices, KCBD reported.
Investigators with the Lovington Police Department believe Coe took the photo, then sent it in a text message mere moments before she died.
According to KCBD, a report from the U.S. Consumer Product Safety Commission and the Lovington Police Department stated the teen had plugged her cellphone into an extension cord, which was plugged into a bathroom wall outlet that was not grounded and not a GFCI, which protects people from electrical shock.
But it isn't just the combination of smartphone and water that has proven deadly.
Phone Deaths on the Rise
With phone ownership rocketing over the last decade, stories of electrocution via smartphone chargers have started to appear in recent years, especially among teenagers.
In December 2018, a Malaysian teenager was found dead by his mother with no sign of injury other than bleeding from his left ear, with the earbud still in his ear.
The coroner determined that the 16-year-old had died of electrocution on Dec. 3, according to local media reports.
He is thought to have been shocked through the earbuds plugged into his phone while it charged.
Le Thi Xoan, 14, was found by her parents lying on her bed unconscious in November last year, The Sun reported. Her parents rushed her to a local hospital but doctors were unable to revive her.
A burnt white iPhone 6 cable was found on her bed by police in the Vietnamese capital, Hanoi. It is thought that tears in the cord's casing exposed the live wires inside and that she had rolled onto it in her sleep.
But it's not just the charging cable that can be deadly.
In October, researchers found that since 2011, there had been 259 documented deaths worldwide from taking selfies. The research, however, was limited. They believe that the 259 recorded case to be just the tip of the iceberg, as people brush with death to get the perfect image, falling off boats and over waterfalls.
In 2015, Russian authorities issued official warnings as a trend for "daredevil" selfies and videos took hold, saying "a cool selfie could cost you your life." Over 100 people had been injured and 10 killed in death-defying stunts gone wrong, including a woman wounded by a gunshot and two men who killed themselves blowing up grenades.
A trend had also grown in Russia for selfies on top of moving trains.