A top Russian official on Thursday warned that nuclear weapons could be used to defend annexed Ukrainian regions, days after Russian President Vladimir Putin's speech announcing the partial mobilization of national forces.
"The Donbas republics and other territories will be accepted into Russia," former Russian President Dmitry Medvedev, the current deputy chairman of Russia's Security Council, wrote on Telegram. He was referring to the Donetsk and Luhansk regions that were taken by Russia in 2014.
While Putin did not specifically mention nuclear weapons during his speech, he suggested that Moscow "will certainly use all the means at our disposal to protect Russia and our people" before adding that "it's not a bluff."
Following that same address, the Russian leader issued a decree that stipulates that the amount of people called to active duty will be determined by the Defense Ministry. Defense Minister Sergei Shoigu said in a televised interview that 300,000 reservists with relevant combat and service experience initially would be mobilized.
But Medvedev's post was more explicit and did mention nuclear weapons.
"Russia has announced that not only mobilization capabilities but also any Russian weapons, including strategic nuclear weapons and weapons based on new principles, could be used for such protection," he posted on Telegram, according to a translation.
Biden Speech
President Joe Biden made reference to Putin's speech during Wednesday's United Nations General Assembly speech in New York City, saying that the United States does not "seek a cold war" with Russia.
"Ukraine's right to exist as a state, plain and simple, Ukraine's right to exist as a people. Wherever you are, whatever you believe, that should … make your blood run cold," the president said.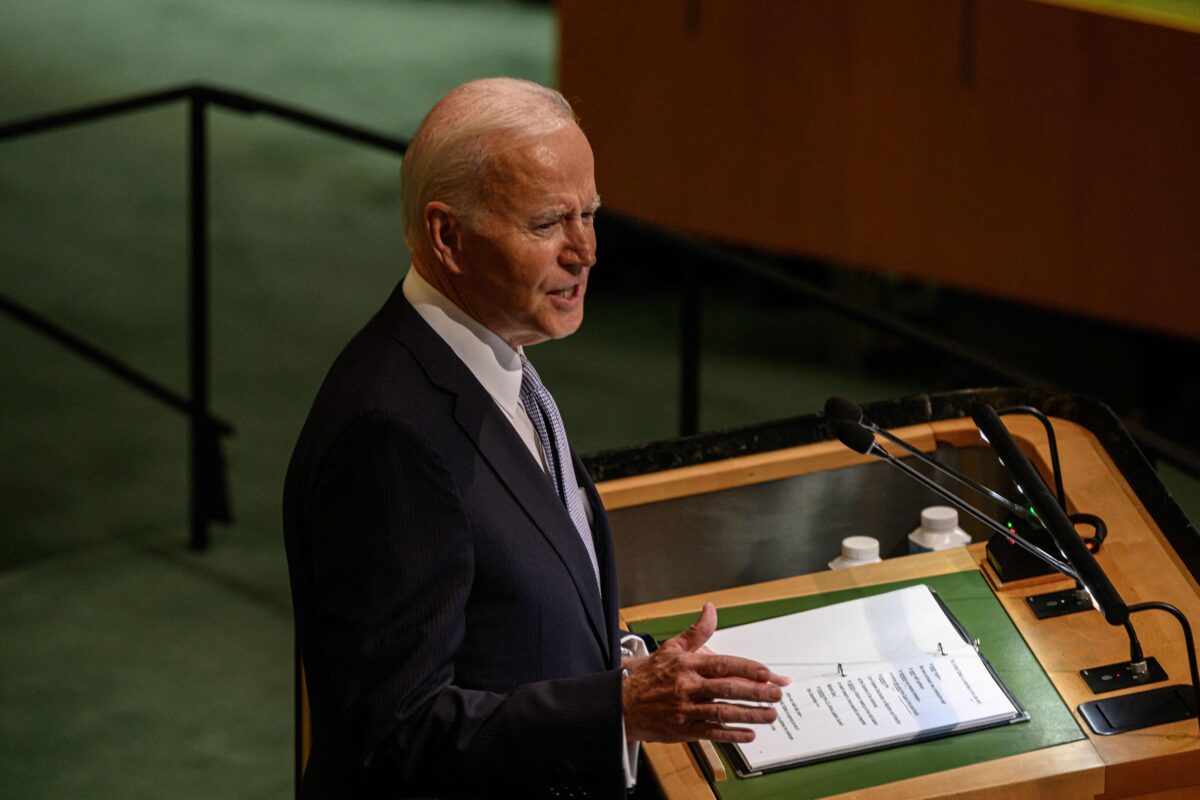 It comes as pro-Moscow authorities in four Russian-held regions of Ukraine plan voter referendums starting Friday on becoming part of Russia—a move that could expand the war and follows the Kremlin's playbook from when it annexed Ukraine's Crimean Peninsula after a similar referendum.
On the battlefield in Ukraine, Russian and Ukrainian forces exchanged missile and artillery barrages as both sides refused to concede ground despite recent military setbacks for Moscow and the toll on the invaded country after almost seven months of war.
Some analysts said that Putin's speech was more about posturing in a bid to prevent NATO and Ukraine from escalating the conflict.
"I think it signals that he wants people to think he would risk nuclear war," Phillips O'Brien, a professor of strategic studies at the University of St. Andrews in Scotland, told NBC News this week. "I don't think it means he is any more likely to do it than he was yesterday."
O'Brien added that if Putin "says that any attack on soil that he calls Russia is going to be a nuclear tripwire, Ukraine's already broken that in Crimea."
The Associated Press contributed to this report.