Ukrainian President Volodymyr Zelensky on Thursday claimed Russian military forces in Belarus are attempting to seize the Chernobyl nuclear waste site amid an invasion across the country. Later, an adviser to the Ukrainian presidential office, Mykhailo Podolyak, said that Chernobyl nuclear power plant has been captured by Russian forces.
"It is impossible to say the Chernobyl nuclear power plant is safe after a totally pointless attack by the Russians," he said on Thursday afternoon. "This is one of the most serious threats in Europe today," Podolyak said.
Zelensky said the move is a "declaration of war across Europe," according to a Twitter post he made. "Russian occupation forces are trying to seize the [Chernobyl site] … Our defenders are giving their lives so that the tragedy of 1986 will not be repeated.
"Reported this to [Swedish Prime Minister Magdalena Andersson]. This is a declaration of war against the whole of Europe," Zelensky added.
A Ukraine adviser to Interior Ministry Anton Gerashchenko wrote on Facebook that Russian forces entered the exclusion zone.
"If the invaders artillery hits and ruins / damages the collectors of nuclear waste , radioactive nuclear dust can can [sic] be spread over the territory of Ukraine, Belarus and the country of the EU!" the adviser claimed on social media.
In 1986, Chernobyl, which was operated by the Soviet Union, became the site of the world's worst nuclear accident when a reactor exploded. The disaster spilled radioactive waste across Europe.
The plane and exclusion zone is located near the Ukraine-Belarus border about 80 miles north of Kyiv, the capital. The destroyed reactor was covered by a massive protective steel shelter to prevent radiation from leaking.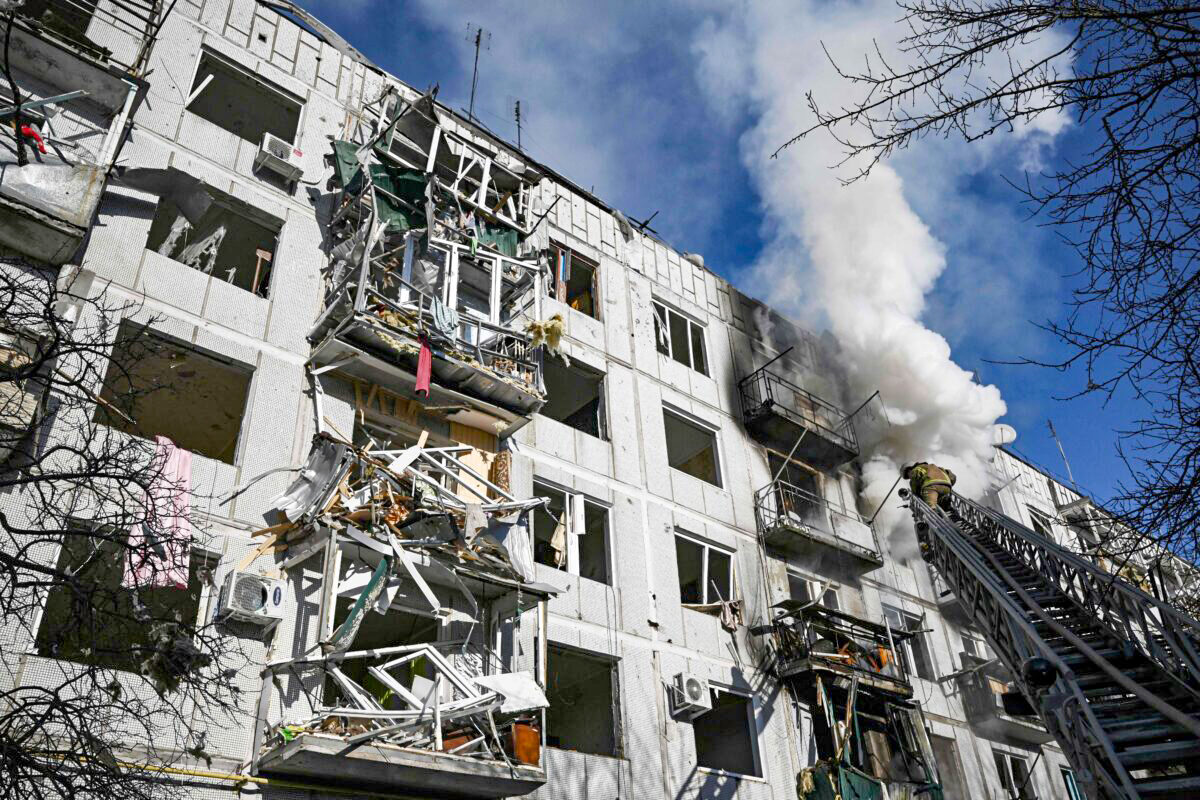 Earlier on Thursday, Russia mounted a military invasion of Ukraine, first targeting Ukrainian air defense positions and bases in a bid to neuter the country's military. Hours later, reports from the ground indicated that columns of Russian troops, tanks, and other equipment were moving into Ukraine's interior.
As Zelensky reported fighting near Chernobyl, regional officials said Ukrainian authorities had lost control of some territory in the Kherson region near Russian-occupied Crimea.
Calling on ordinary Ukrainians to mount a defense, Zelensky said that weapons would be handed out to anyone prepared to fight, according to Twitter posts he made on Thursday. He also said Russians should protest against Russian President Vladimir Putin's actions.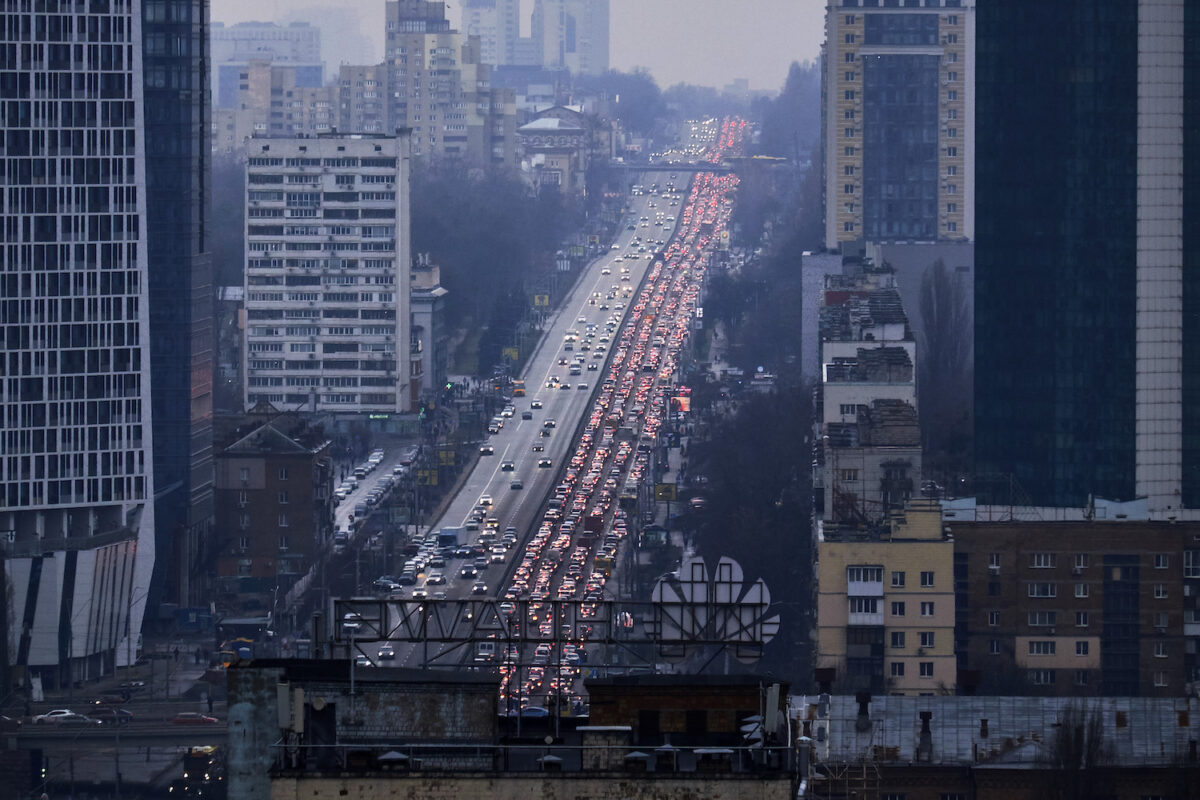 In an address, a visibly angry Putin said he ordered "a special military operation" to protect Russian speakers in Ukraine, claiming the Kyiv government is carrying out a "genocide." Western leaders have described his claims as baseless.
Ukrainian officials said Russian helicopters attacked Gostomel, a military airport near Kyiv, and Ukraine downed three of them. Ukrainian border officials said the Russians were trying to penetrate Kyiv region and Zhytomyr region on the Belarusian border.
They were using Grad rockets. Unconfirmed reports of casualties included Ukrainian civilians killed by Russian bombardment and border guards defending the frontier.
Reuters contributed to this report.