A full and comprehensive ceasefire between Ukrainian government forces and pro-Russian separatists that went into effect in eastern Ukraine on Monday at midnight has already been violated by separatists, the Ukrainian military said.
Ukrainian, Russian, and OSCE (Organization for Security and Co-operation in Europe) negotiators last week agreed on a full and comprehensive ceasefire in eastern Ukraine from Monday, putting on hold the military conflict that has claimed more than 13,000 lives since 2014.
The day before the ceasefire Ukraine President Volodymyr Zelensky and Russian President Vladimir Putin agreed in a phone conversation "on the necessity to urgently implement additional measures to maintain a ceasefire in Donbas," according to a statement by Zelensky as well as the Kremlin press service as reported by Russian state-owned press agency TASS.
Armed forces of the Russian-backed separatists in the Donetsk region received an order to stop using any weapon starting midnight July 27, and armed forces of the Russian-backed separatists in the Lugansk region received an order to observe additional measures enhancing the ceasefire, reported TASS citing local sources in both regions, together commonly known as Donbas.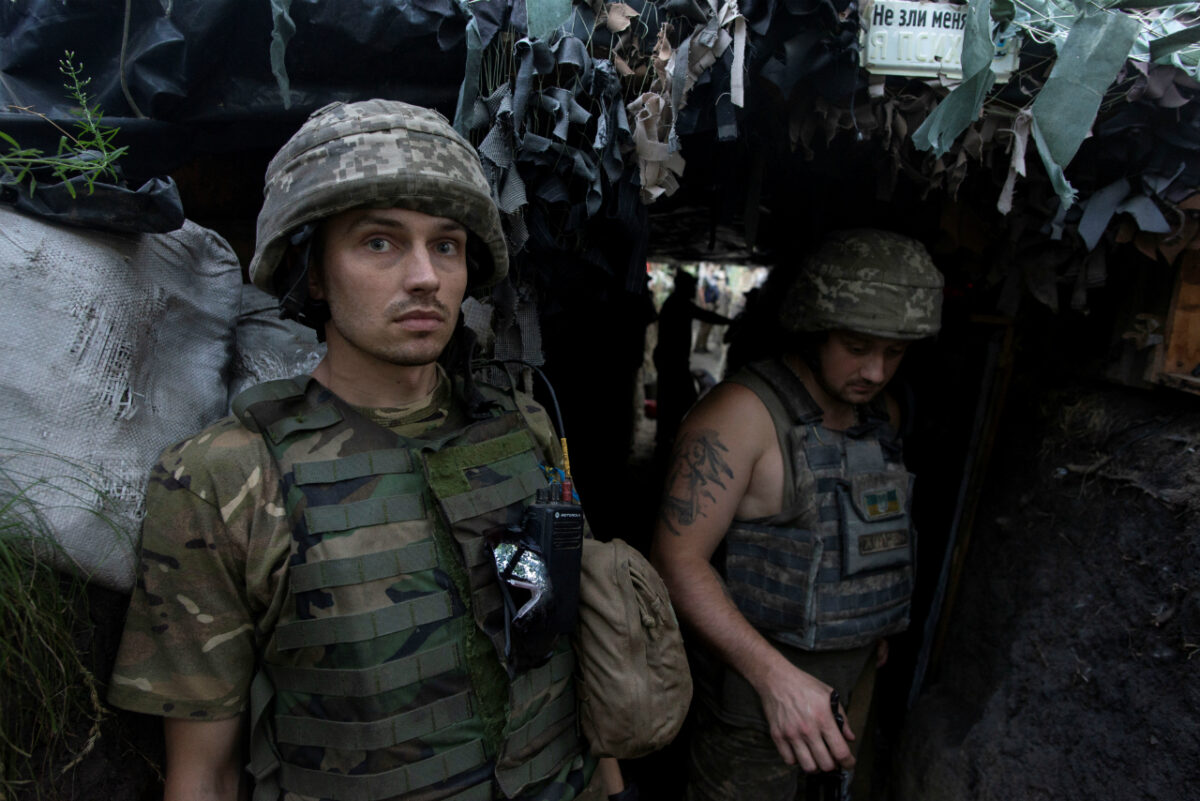 Ukrainian Joint Forces Commander Volodymyr Kravchenko said at a briefing that the separatists forces in Donbas fired at Ukrainian forces shortly after the ceasefire started, reported UkrInform adding that Ukrainian troops have not returned fire and no casualties have been reported.
The ceasefire, if observed, would be "a basic precondition for the implementation of the Minsk agreements," a statement of the Ukrainian presidential office said.
The Minsk agreements are two peace accords. The first one negotiated between Ukraine and Russia and the two separatist regions in 2014, failed shortly after implementation. In 2015, the second ceasefire agreement was negotiated by the Normandy Format group consisting of France, Germany, Russia, and Ukraine.
Putin told Zelensky in a phone call on Sunday that Ukraine's decision to hold regional elections in 2020 contradicts the Minsk peace accords aimed at resolving the conflict.
Kyiv plans to hold local elections in October across the country apart from the breakaway Donetsk and Luhansk regions.
Elections in the Eastern Ukraine's temporarily occupied territories are possible only after the withdrawal of foreign military forces, disarmament of illegal armed groups, and the regaining of control of the Ukrainian-Russian border by Ukraine, Zelensky's office said in the statement.
Elections must be held "in accordance with the legislation of Ukraine," the statement added.
Zelensky's office said the Ukrainian president told Putin that further steps were needed to free Ukrainian citizens being held in eastern Ukraine, Crimea, and Russia.
Ukraine and Russia have been foes since 2014 when Russia seized Ukraine's Crimea peninsula and backed a rebellion in Donbas. Zelensky has sought to resolve the conflict since his election last year, arranging a number of prisoner swaps.
Reuters contributed to this report.