"I have been crying my eyes out for over a week now," Alyona Nickelsen told The Epoch Times.
"It is simply unbearable to hear and see what is going on in Kyiv and Chernihiv, where I am from, and in the rest of Ukraine with all my relatives and friends there. … This is just a horror beyond your worst nightmares."
The Ukrainian-born former Southern Californian resident who now lives in Texas shares feelings similar to those of other Ukrainian Americans who are trying to emotionally process Russian President Vladimir Putin's Russian military invasion of their homeland.
Nickelsen's former hometown is located 88 miles northeast of the capital of Kyiv, where many residents are waiting with uncertainty as bombs drop from the sky.
"We need to close the sky above Ukraine and declare a no-fly zone! If we cannot do that, at least let's give them a Patriot [missile] defense system to protect from attacks!"
On Feb. 23, 2022, Russian President Vladimir Putin made an announcement that the Russian military would be starting what he called a "special military operation," saying that Russia would be responding to an appeal made by the eastern Ukraine Donbas separatist regions. He said Russia didn't plan to occupy Ukrainian territory.
Putin called on Ukrainian armed forces to lay down their weapons with the threat of a Russian military response, and the next day, explosions were heard in major cities including Karkiv and the capital of Kyiv.
Russian military forces have since launched attacks throughout the nation, while troops have moved into Ukraine from the northern, eastern, and southern borders of the nation. The United Nations has reported that hundreds of civilians have been killed.
Across the world at a small church in the hills of Trabuco Canyon, California, Ukrainian Americans gathered with Orange County residents to pray for their nation—now entering the second week since Russia's full-scale military invasion. At the March 4 prayer service at Trabuco Hills Community Church, a few dozen members and guests gathered in solidarity with Ukraine by holding a vigil, which started with congregant Paul Holgate reading from the book of Isaiah.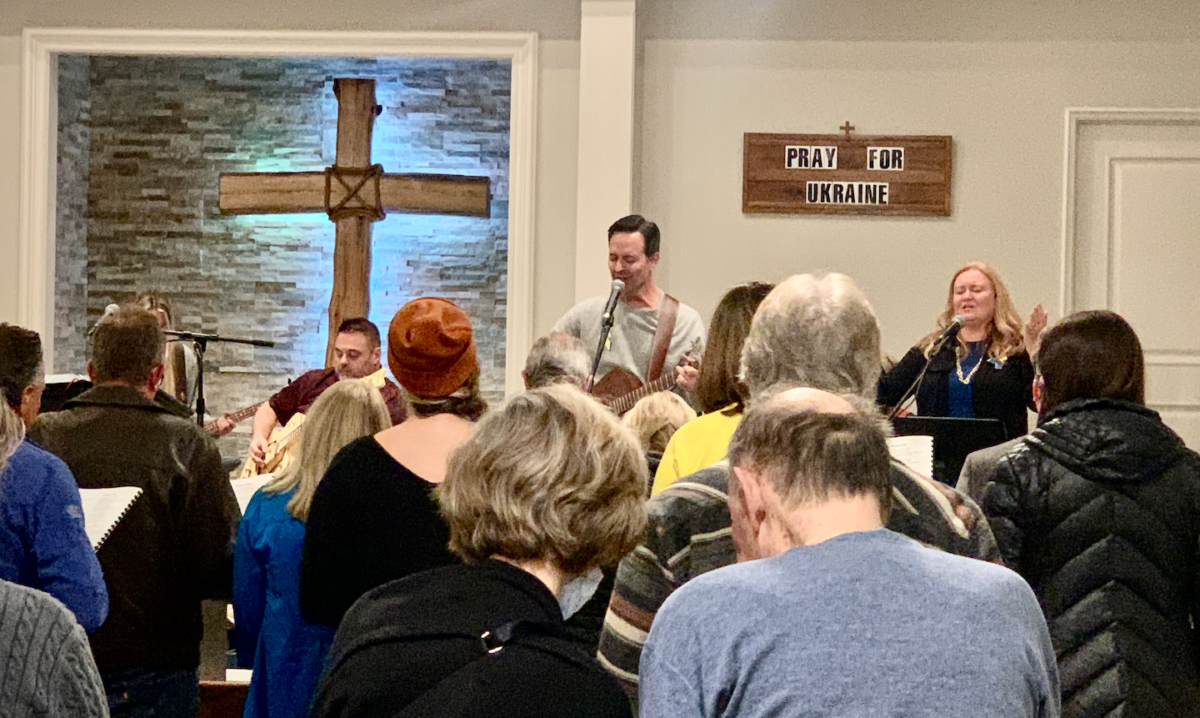 "Lord we pray for the families over there, the mothers, the children, and for discernment in leadership," he prayed from the pulpit.
"God give them strength for tomorrow, and the strength needed. Lord grant them peace."
Several songs later, a Ukrainian American pastor named Vlad Kanashin spoke from the pulpit about his story from Ukraine and his connection with the small American church thousands of miles from his homeland.
"Americans are great because they always want to help. They want to send money and supplies," Kanashin said.
"But what is really needed right now in Ukraine is prayer."
Kanashin, who is in regular contact with family in the country, reported his firsthand accounts of miracles happening on the battlefields.
"We have seen hundreds of tanks just stop without the Russian soldiers knowing why," he said.
"Vehicles are running out of gas. Dense fog will just show up and confuse the soldiers. Men will get lost. These are things that are happening."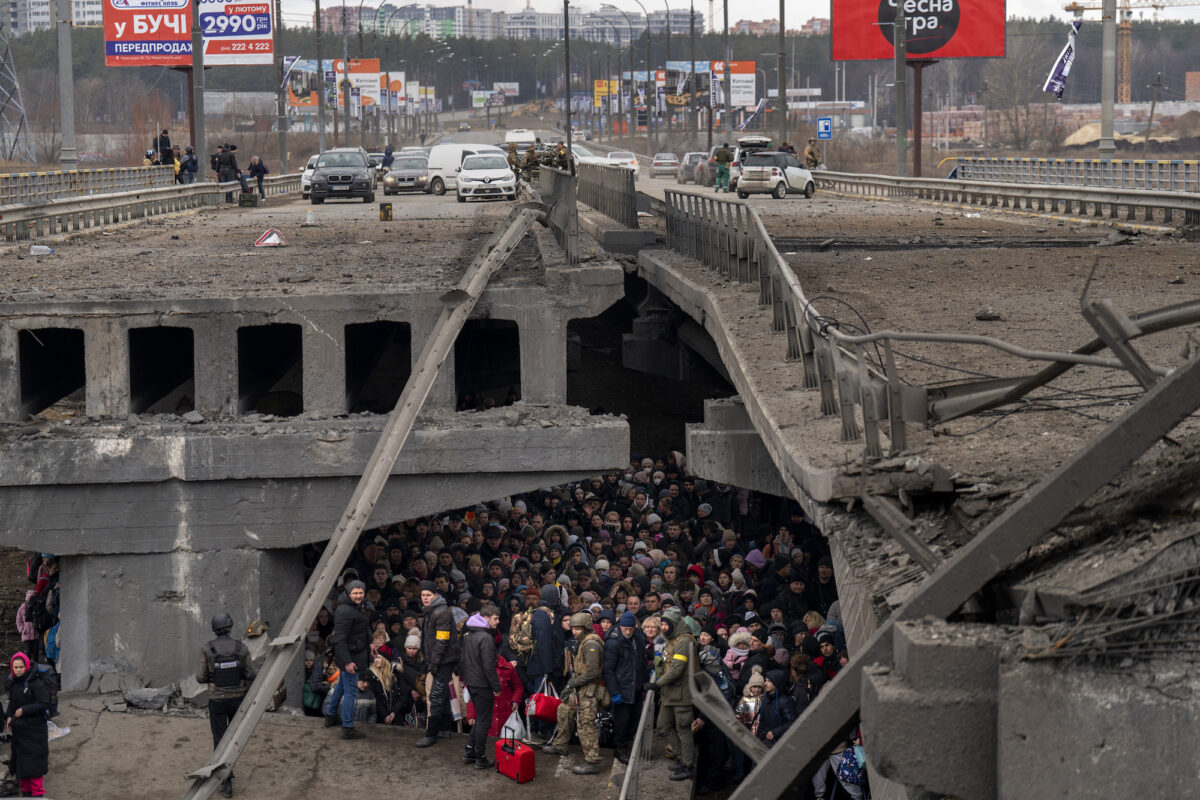 After singing a worship song in Ukrainian with members of the church, congregant Inga Augular, who was born in Ukraine, continued to encourage the audience about the importance of prayer with firsthand reports of family on the ground.
"The news I look for daily are if my brothers and sisters in Ukraine are still alive," Augular said.
"The news there is horrifying, but it is even worse for those without God in their life. … Ukraine needs to know they are not alone, so please continue to pray!"
Augular then joined Kanashin along with other Ukrainian Americans in singing in both Ukrainian and English. In unison, the church filled the small auditorium with worship music that brought the feeling of hope amid the looming tragedy of war.
In Russia, a man under the pseudonym of Vance and his family recently made the decision to leave the country for their own safety, while many Russian people worried for the Ukrainian people and disagreed with the decisions made by their leaders in invading Ukraine.
"Many intelligent people are totally against this war. They neither support the invasion or Putin's government, but there are a lot of people who only get news and information about the world from federal-owned TV Channels and radio stations, and many of the Russian people have never been abroad and do not realize that life could be different outside from the poverty that they have in rural places of Russia," Vance told The Epoch Times.
"They are taught to blame Europe and the U.S. in their poor conditions."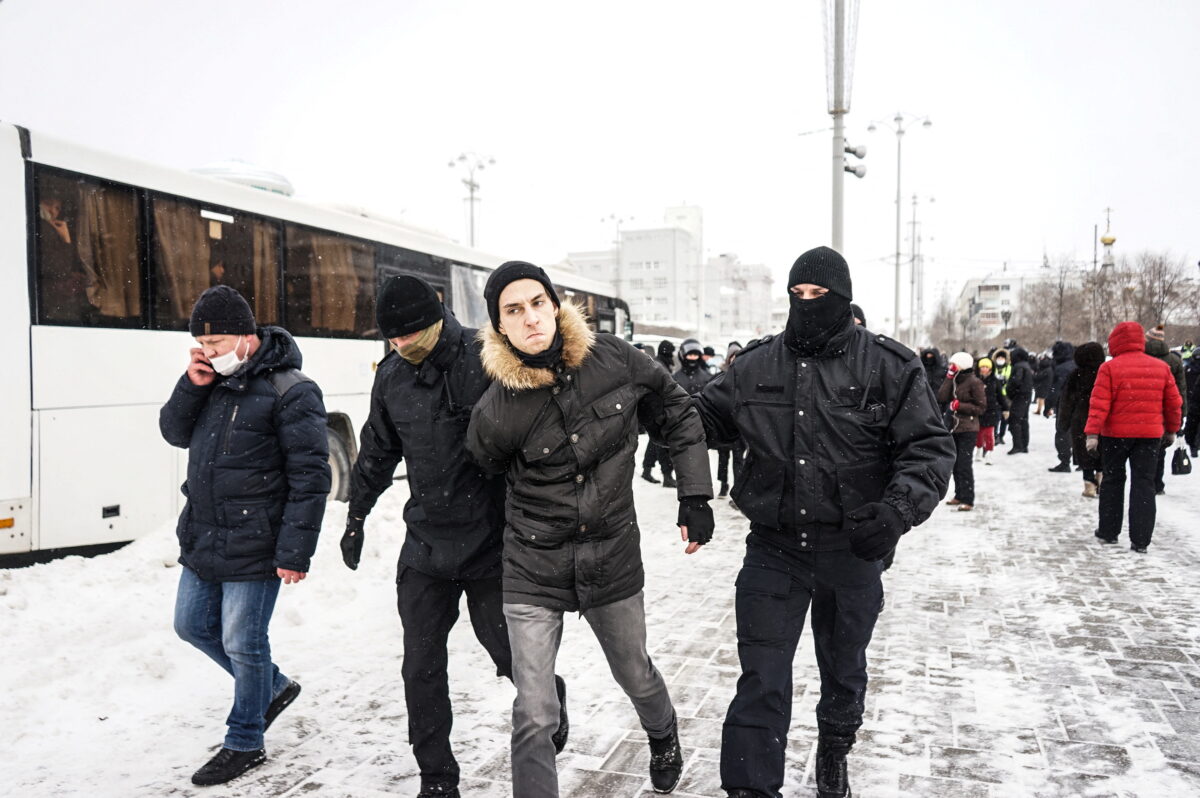 Within the past few days, Vance and his family made the decision to flee Russia due to concerns of safety, along with the suspicion of an upcoming economic crisis and further restrictions affecting their freedom.
"Each year it was getting harder and more dangerous to protest and speak freely against the government. They have made threatening their own people a major tactic," Vance said.
"I felt that a huge economic crisis was coming a long time ago and felt that the government would need a cause to blame all the problems on something "unexpected. … I never thought it would be a war with Ukraine, though."
Back in Southern California, Bogdan Kipko, 37, who pastors Forward Church in the city of Irvine, feels called by God to shepherd his congregation in prayer and action for Ukraine.
"I think that we can all agree that the entire world is agreeing that this is a time for prayer, and that this is a time for helping," Pastor Kipko told The Epoch Times.
"We're praying for the political leaders to do what's right, and we stand in solidarity with the people in Ukraine, we stand with them and whatever it is that we can do here on the ground in Irvine, we are going to do that."
Pastor Kipko, who was born in the Soviet Union in 1985, immigrated to the United States with his family as refugees in 1992 due to intense persecution of their Christian faith by the Soviet communist government. His church is filled with congregants from all over the world, including from Russia and Ukraine.
"One of the things that we're going to do as a church together is we're going to support Ukraine financially and also provide manpower by helping my wife Veronica's uncle in getting medical supplies packed up to be delivered there," Kipko said.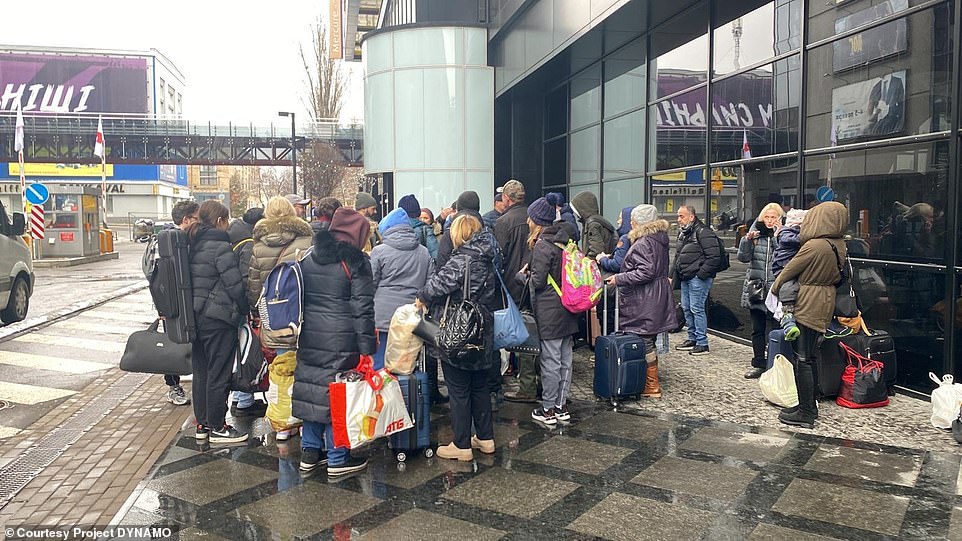 "We're lifting up the victims in prayer, and we want to provide humanitarian aid as much as we can."
A former member of the worship team at Kipko's church is currently in Ukraine where he is shuttling women and children by bus to the Polish border to help them escape to safety. He and Kipko have been in communication, and he will be calling on March 6 to update the church on the current situation on the ground in the war-torn nation.
"He's there in Ukraine right now, and I just literally asked him if it's at all possible to and give him an opportunity to speak to our people directly from where he's at, just to kind of share with us what is going on," Kipko said. "He just messaged me back and said, 'Yeah!'"
"Kyiv is like 10 hours ahead of us, so it's going to be like 8 p.m. his time."
As casualties mount in both the military and civilians, Kipko finds encouragement during the chaos from the growing support people have for Ukraine all over the world.
"We're not just somebody who's just watching the war on Fox News or CNN," he said. "No, this is actually like real people who we personally know who are affected by this."
As of March 2, Russian Defense Ministry spokesman Maj. Gen. Igor Konashenkov stated that the Russian military had sustained 498 casualties and 1,597 wounded.
Over 1.2 million Ukrainian citizens have reportedly fled the country.
"We join the chorus of prayers for the plight of the Ukrainian people. We grieve with them and we mourn with them," Kipko said.
"And right now, being in America, we want to do everything possible to aid them both physically and spiritually."