Russia test-fired Sineva and Bulava ballistic missiles from submarines in the polar region of the Arctic Ocean and the Barents Sea on Aug. 24 as part of combat training, the Defense Ministry said in a statement.
The Sineva, a liquid-fueled intercontinental missile, was fired from the Tula submarine, while a Bulava, Russia's newest solid-fueled missile, was launched from the Yuri Dolgorukiy submarine, the ministry said.
The missiles hit targets at training grounds in the northern Arkhangelsk region and on the Kamchatka Peninsula in Russia's Far East, the ministry said.
"During the launches, the specified technical characteristics of submarine ballistic missiles and the efficiency of all systems of ship missile systems were confirmed," it said.
Putin Orders Russia to Respond
President Vladimir Putin ordered the Russian military Aug. 23 to work out a quid-pro-quo response after the test of a new U.S. missile banned under a now-defunct arms treaty.
In the test on Aug. 18, a modified ground-launched version of a U.S. Navy Tomahawk cruise missile accurately struck its target more than 310 miles away. The test came after Moscow and Washington withdrew from the 1987 Intermediate-Range Nuclear Forces (INF) Treaty.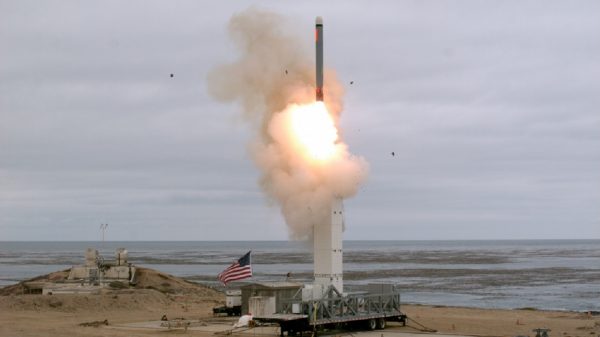 The heads of the State Department and the Pentagon told reporters that the United States planned to deploy ground-launched missiles to counter China's growing arsenal.
Secretary of Defense Mark Esper told reporters earlier in August that the Pentagon's position is to deploy non-nuclear INF-range missile systems "sooner rather than later."
Esper asserted that the Russian cruise missiles, which Washington has long claimed were a violation of the now-defunct INF Treaty, might be armed with nuclear warheads.
"Right now, Russia has possibly nuclear-tipped cruise INF-range cruise missiles facing toward Europe, and that's not a good thing," Esper said.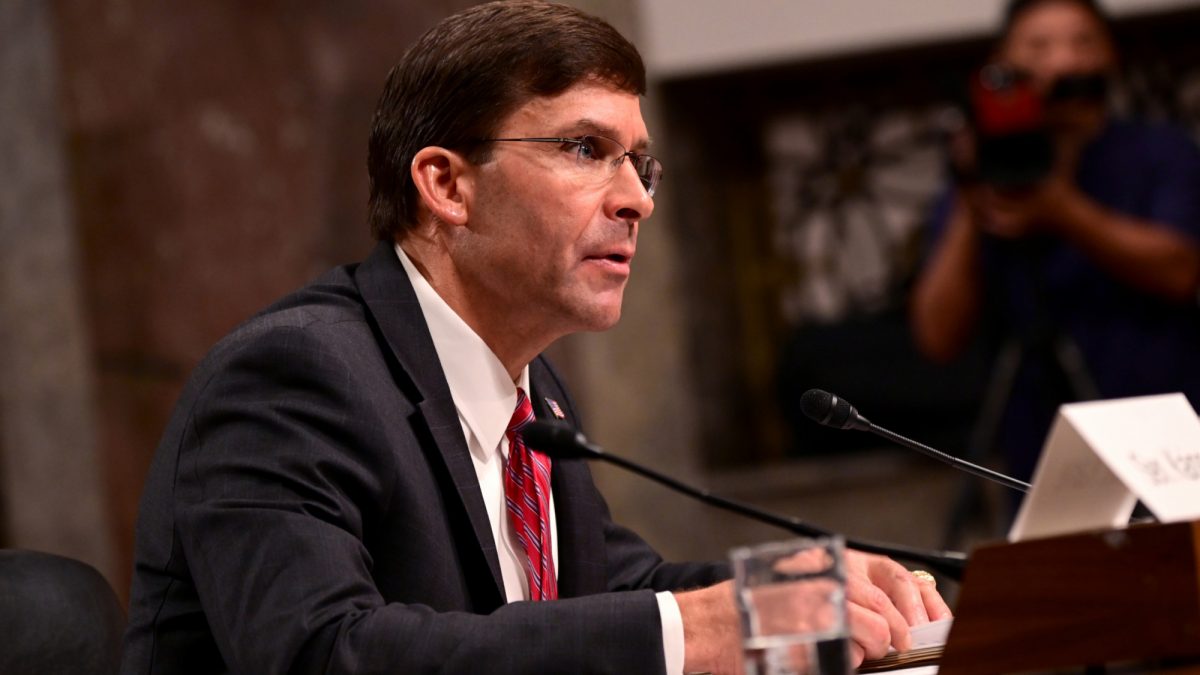 Putin noted that the Aug. 25 test was performed from a launcher similar to those deployed at a U.S. missile defense site in Romania. He argued that the Romanian facility and a prospective similar site in Poland could also be loaded with missiles intended to hit ground targets instead of serving as interceptors.
Putin previously pledged that Russia wouldn't deploy the missiles previously banned by the INF Treaty to any area unless the U.S. did it first, but he noted that the use of the universal launcher means that a covert deployment by the United States is possible.
"How would we know what they will deploy in Romania and Poland—missile defense systems or strike missile systems with a significant range?" Putin said.
Esper, in an official statement upon withdrawal from the treaty, said that the Pentagon has been researching and developing intermediate-range cruise and ballistic missiles since 2017.
"Because the United States scrupulously complied with its obligations to the INF Treaty, these programs are in the early stages," he said.
"Now that we have withdrawn, the Department of Defense will fully pursue the development of these ground-launched conventional missiles as a prudent response to Russia's actions and as part of the Joint Force's broader portfolio of conventional strike options."
The United States fields a number of sea- and air-launched alternatives to the formerly banned intermediate-range missiles, but ground-launched missiles have a number of strategic advantages in a potential conflict. As a result, China wields a substantial strategic advantage.
Trump said Aug. 2 that he spoke to Putin and Chinese leader Xi Jinping about a potential deal that involves all three countries.
The State Department said Russia began violating the INF in the mid-2000s; U.S. officials raised concerns in 2013.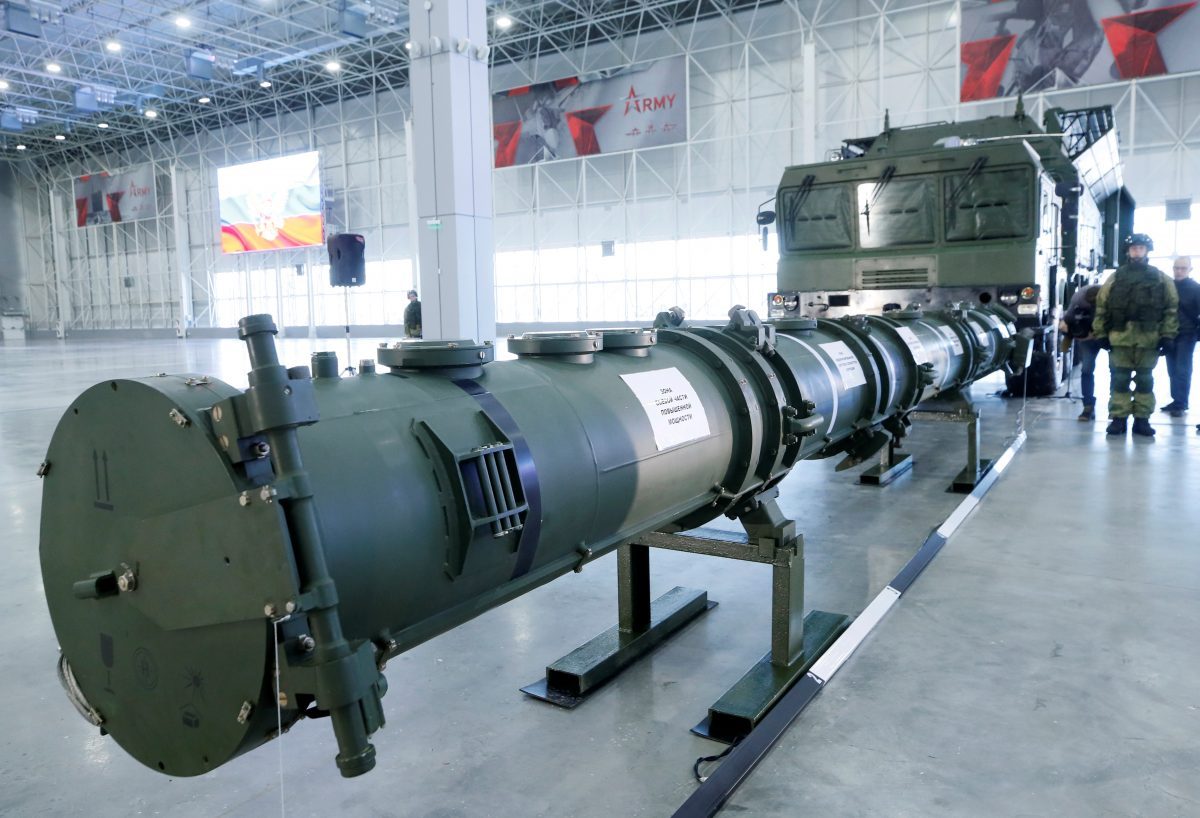 "Russia subsequently and systematically rebuffed six years of U.S. efforts seeking Russia's return to compliance," the department said in a statement.
"With the full support of our NATO allies, the United States has determined Russia to be in material breach of the treaty, and has subsequently suspended our obligations under the treaty. Over the past six months, the United States provided Russia a final opportunity to correct its noncompliance. As it has for many years, Russia chose to keep its noncompliant missile rather than going back into compliance with its treaty obligations."
NATO issued a statement on Feb. 1, backing the United States' decision.
"Unless Russia honors its INF Treaty obligations through the verifiable destruction of all of its 9M729 systems, thereby returning to full and verifiable compliance before the U.S. withdrawal takes effect in six months, Russia will bear sole responsibility for the end of the Treaty," the NATO declaration states.
NATO Secretary-General Jens Stoltenberg said earlier this month that a moratorium request from Russia was "not a credible offer" and alleged that Russia keeps building missiles.
"There are no new U.S. missiles, no new NATO missiles in Europe, but there are more and more new Russian missiles," he said.
The Associated Press, Reuters, and Epoch Times reporters Ivan Pentchoukov and Zachary Stieber contributed to this report.