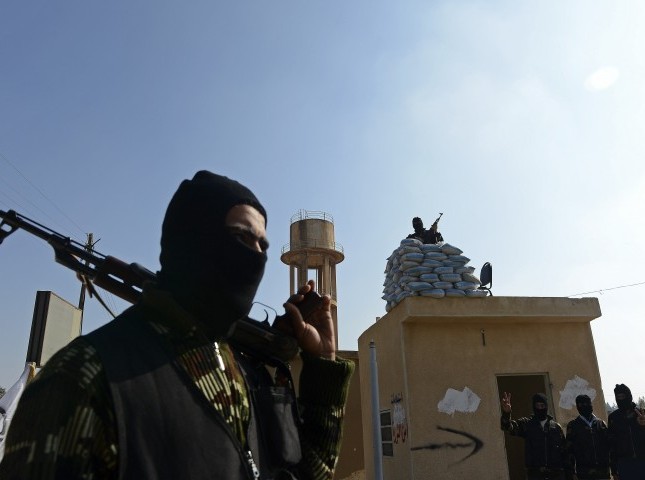 Records obtained and analyzed by investigative group ProPublica show that some 240 tons of Syrian bank notes were printed by the Russian government and were flown to Syria this summer as the regime attempted to quash a rebellion.
The banknotes were used to keep the beleaguered Syrian government afloat as its economy contracted due to sanctions and civil war that was estimated to have killed more than 30,000 since March 2011, according to some estimates. The money was used by the government to pay soldiers' salaries and other things, ProPublica said in a report on Monday.
The United States and European Union have imposed harsh sanctions on Syria and its top leadership and the measures appear to be working as it is forcing the government to import money from Russia, which has been one of its most stalwart allies during the conflict. Both Russia and China have vetoed three Security Council resolutions against Syria.
ProPublica estimates that 240 tons of banknotes were flown from Moscow to Damascus between July 9 and Sept. 15, using the Syrian Air Force-operated Ilyushin-76 cargo plane. It avoided Turkey and flew over Iraq, Iran, and Azerbaijan.
"Having currency that you can put into circulation is certainly something that is important in terms of running an economy and more so in an economy that is become more cash-based as things deteriorate," said Daniel Glaser, Assistant Secretary of the Treasury for Terrorist Financing and Financial Crimes, who was quoted by ProPublica.
U.S. officials said that Russia's move to send notes to Syria is part of a "pattern" in supporting Syria, the report said.
In August, Syria's finance minister, Mohammad al-Jleilati, acknowledged that Russia "printed currency" for Syria, saying that a European country that normally printed the country's banknotes did not deliver due to sanctions, said state-run SANA. Al-Jleilati said the new notes were to replace damaged ones.
But economist Ibrahim Saif said he believes "they are printing money because they need new notes" rather than just exchanging them for damaged ones.
"Most of the government revenue that comes from taxes, in terms of other services, it's almost now dried up," he said, according to the report.
The Epoch Times publishes in 35 countries and in 19 languages. Subscribe to our e-newsletter.